Books? Don't you mean, SparkNotes?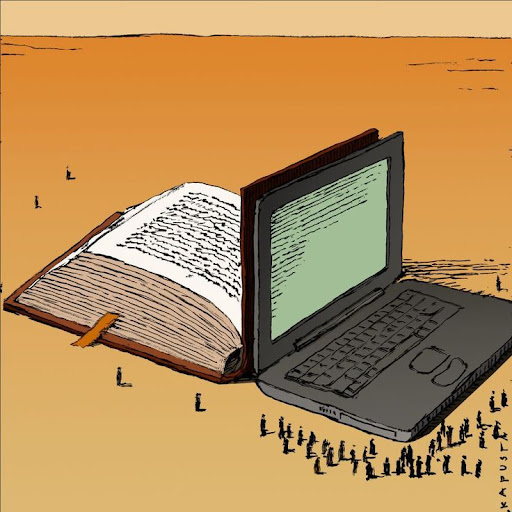 Due date: Sunday, 11:59 p.m. 
Tick-tick-tick. The hours are slowly dwindling down until that ten-page paper on a book you haven't read is due. The question is, what can you do in this situation? Attempt to read the book in one night? Continue to procrastinate? Make up a last-minute excuse? 
The secret is SparkNotes. A commonly used website with free study guides ranging from literature to math, science, and more. In a nutshell, it's a lazy person's way to complete a book report or project without actually reading the novel. 
In reality, SparkNotes is actually no secret to students at all. Which can only mean, it's no secret to teachers either. Teachers believe that SparkNotes not only extends into the realm of cheating, but also prohibits students from learning and retaining accurate information. If students are solely using the website to fill their blank homework sheets with answers, they can put themselves at risk of forming poor critical thinking habits. 
Monte Vista English teacher, Jessica Laurence, opposes students' usage of SparkNotes without reading the novel.
"When [SparkNotes] is used as a main source, you aren't giving yourself a chance as a reader to build a better perspective," Laurence said. "You aren't picking up different pieces of diction and syntax, because [SparkNotes] makes things seem very clear and blatantly obvious."  
Generally, the majority of students are familiar with SparkNotes because of its simple, yet in-depth summaries of classic novels. It's basically a free ticket to receiving an A without actually putting in the effort. 
The website is predominantly used by high school students, especially those suffering from a bad case of "senioritis," a disease affecting mostly high school seniors who carry symptoms of laziness, lack of motivation, and excessive absences. In this circumstance, it's inevitable that a vast portion of the student body will resort to using SparkNotes. Whether it's fruitlessly skimming a book summary, or clicking through character analysis excerpts.
But let's pop the real question, is SparkNotes really worth it? 
SparkNotes can be extremely useful for students in a myriad of ways. From those struggling to interpret what they're reading to the site being used to refresh your memory and comprehend a storyline. 
But the thing is, most of the information that students are actually gaining off of the site is extremely inaccurate. Students main objective is to get SparkNotes to do their work for them by using a summative analysis. It is merely an opportunity for students to put down a book, and instead, read a basic summary of it online. When the information is more convenient and available at a student's fingertips, they're less prone to read, even if the information is insufficient. 
When students use a website like SparkNotes, unoriginality and the lack of personal opinions in assigned works of literature can be very dangerous for students. A lack of ingenuity is not something that should be encouraged, and it can be extremely detrimental to the learning abilities of students. 
Leave a Comment
About the Contributor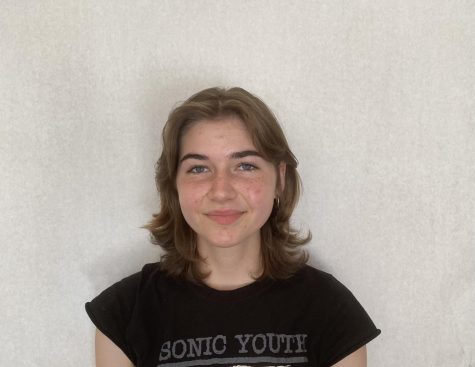 Tatum McNichols, Staff Writer
Tatum McNichols is a senior at Monte Vista who will spend her first year on The Stampede as a Staff Writer....