The Disney Downfall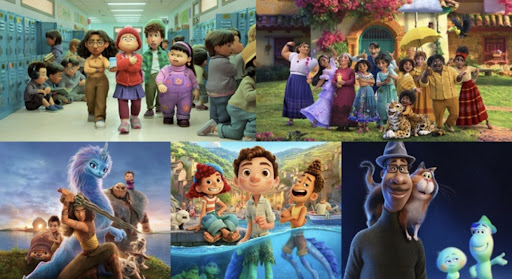 Strange World, Turning Red, and Lightyear: while none of these movies are necessarily bad, none were that great. Instead, they all seem to be in the limbo of being painfully average movies compared to past Disney movies. 
    The Disney Company, primarily focusing on Disney and Pixar, appear to be stuck in a subside of mediocrity. Growing up with movies such as Tangled, Wreck-It Ralph, and numerous other motion pictures, I have always held the company to a high standard because of its innovation. The beautiful animation and quality of the older Disney movies combined with the directing of the stories, made them entertaining and magical. 
     However, after watching their newer films, I feel underwhelmed and bored. The animation, while satisfactory, is uncreative. The stories tend to be unexciting or overused. While some may argue that my disappointment could be attributed to my older age, I disagree. Despite my older age, I still enjoy animated movies such as Spider-Man Into the Spider-Verse, The Mitchells Vs. The Machines, and The Bad Guys for their unique styles, fun stories, and well thought out character developments. 
     With the release of Encanto back in 2021, I was hopeful that the company could return to greatness. But with some of their more recent projects, such as Lightyear and Strange World receiving such poor audience ratings, I am beginning to lose hope that the company can return to their original greatness. 
     "If Disney can learn from their flops and change then maybe they can make a good movie", said Monte Vista sophomore Guia Shi Bone.
     The character development within most of the company's newer movies was poorly done or rushed. Because of poor character development, most resolutions between characters seem to come too quickly or easily. Encanto, while highly praised for numerous things, was criticized for the quick resolution between Mirabel and her Abuela. The messages their newer movies sent out were also questionable. The movie Raya and The Last Dragon was highly criticized for its message of blind trust. However, these criticisms were not the only issues for the company. 
     Movies such as Lightyear, Turning Red, and Strange World, were considered box office disasters, all attributing to the loss of profits for the Disney Company. The company lost roughly one hundred and twenty-three billion dollars in 2022.
     The Disney Company has decided to reappoint Bob Iger, who was CEO of Disney from 2005-2020. Disney brought back Iger as CEO with the hope that he can revive the company. Bob Iger's plan to return the company to its old greatness is to allow creators and animators to have more control over their projects by authorizing them to create projects more independently and without as much commentary from him.
     "I think it would probably help them, I heard about a lot of controversies happening under the other CEO, going back to the last one probably wouldn't hurt since it seemed like everything was going fine", said Monte Vista Senior Arlene Pham.
     While Bob Iger has overseen the company in times of success, especially with his work in merging the Disney Company with other companies such as Pixar, Lucasfilm, and 21st Century Fox, he has also overseen multiple failures in the live-action movies.
     The company's live-action remakes, based on some of the most highly regarded animation classics of all time, have disappointed audiences continually. While some have succeeded in making profits for the company, others have failed. Mulan 2020 appears to be the most evident example of the company's live-action failures. Fans of the classic Mulan were hugely disappointed by the drastic changes within the movie and the message it put out to audiences. 
     Whether the Disney Company can return to making profitable movies will be up to Bob Iger and how successful he can be at turning the company onto a more focused path. In 2023, we can expect new movies such as Pixar's Elementals and Disney's live-action remake of The Little Mermaid, which will hopefully reveal if Disney is still capable of making great motion pictures. 
     With Disney's numerous failures, other companies, such as Sony and Dreamworks Animation, have risen to greatness. It is reassuring that other companies will continue to innovate in the animation industry even if Disney is unable to be one of those companies.
Leave a Comment
About the Contributor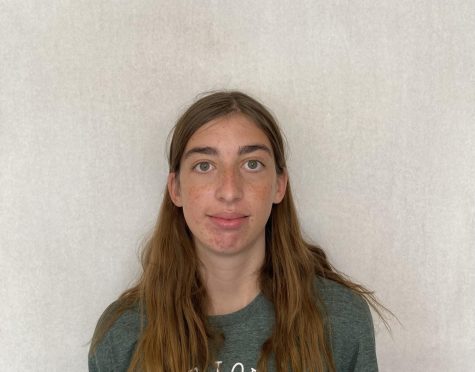 Madeline Wiener, Staff Writer
Madeline Wiener is currently a senior at Monte Vista, entering her first year of Journalism as a Staff...