Alix Earle: worth the hype?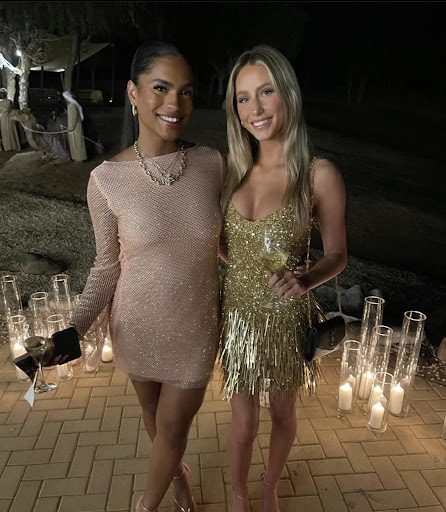 White, blonde, rich, and skinny: the stereotypical model for the acclaimed 'It Girl' continues with TikTok influencer Alix Earle.
     Earle started to gain popularity in November 2022 through her 'Get ready with me' videos, and has since reached over four million followers on TikTok. Before this rise to fame, most people knew Earle from her former relationship with MLB star Tyler Wade. Thus far, Earle has drawn little controversy; her most controversial moment was meeting up with Wade after their break-up. Earle's lovable internet persona has allowed her to capture the attention of an entire generation.
     Young girls are utterly fixated on everything Earle does. When Earle revealed the light she uses to record her TikTok videos, girls rushed to Amazon to purchase the same light. When Earle shared she wears white eyeliner in her make-up routine, girls started to use white eyeliner. When Earle made a 'What I eat in a day' video showing her vegetable egg scramble for breakfast, girls started to include that meal into their diets. Her immense influence has even caused her to be compared to the notorious Regina George from the film Mean Girls.
     "[Earle's] fervent followers have wiped the store shelves clean of Benefit's Roller Lash Mascara, the Dyson Airwrap and other Earle-approved items," said New York Post writer Brooke Kato.
     Earle herself has not done anything to draw controversy, but it is what her rapid fame represents that is frustrating to people of color. Earle is another conventionally attractive, blonde, blue-eyed, skinny, white woman who is receiving an abundance of praise for something women of color have been doing as well. 
     Monet McMichael is a Black and Puerto Rican woman around the same age as Earle who similarly posts make-up, fashion, and 'Get ready with me' videos on TikTok. McMichael gained popularity on TikTok in March 2022, and has over two million followers on the platform. Although her content is almost identical to Earle's and she gained popularity much earlier, McMichael has fewer followers and doesn't have the same level of influence among young girls that Earle has. When given two TikTokers who post the same content, viewers have chosen to give the 'It Girl' title to the epitome of today's beauty standard rather than a woman of color.
     Instances of white women on TikTok receiving more recognition than women of color is not something new. Similarly, TikTok star Charli D'Amelio's following blew up for doing the Renegade dance in 2019. The Renegade dance was created by Jalaiah Harmon, a Black TikToker, but D'Amelio gained much more recognition and praise for the dance than Harmon did. Although not gaining credit for a dance may not seem like a big deal, it can have a big impact on someone's career.
     "To be robbed of credit on TikTok is to be robbed of real opportunities," said New York Times writer Taylor Lorenz. "Virality means income."
     For something as simple as not gaining credit for a dance she created, Harmon missed out on the numerous brand deals and opportunities that were given to D'Amelio. This concept can also be applied to Earle and McMichael. Earle has been very successful when it comes to brand deals, making around 40-70 thousand dollars per every sponsored video. McMichael has had some brand deals herself, as Earle and McMichael both attended Tarte Cosmentic's trip to Dubai this January. But McMichael has not matched the level of brand deals that Earle has achieved in such a short period of time. 
     Earle was not the first white influencer to gain rapid fame while people of color go unnoticed, and she certainly will not be the last. This does not mean, however, that Earle has not earned the attention she has been receiving. Since gaining more popularity, Earle has used her platform as a source for good, such as calling for influencers to donate the extra clothing they receive from the packages brands send them.
     Earle may be one of the influencers that deserves the hype, but it is important for people to consider who they chose to give the hype to in the future. When the next 'It Girl' comes around, people need to recognize if the person has really done something to captivate an audience, or if they just fit the beauty standard.
Leave a Comment
About the Contributor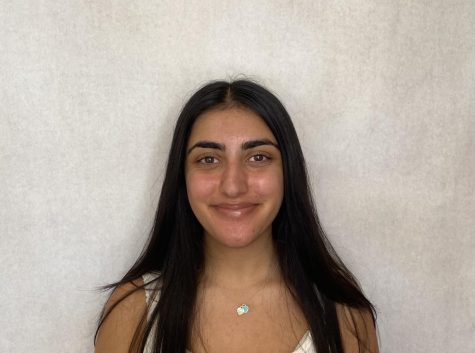 Shreya Bhasin, Social Media Manager
Shreya Bhasin is a senior and starting her fourth year on The Stampede.  Shreya has been Social Media...