Andrew Tate's everlasting influence on teenage boys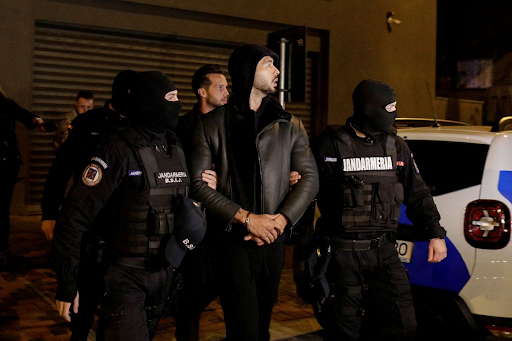 The name "Andrew Tate" is continuing to gain more controversy. Tate is widely praised, and his "Tate Speech" podcast heavily influences people. But now, as more and more allegations against him are accusing him of rape and human trafficking, he is more relevant than ever. 
     Tate is a social media personality and a former professional kickboxer who often promotes misogynistic ideas. Although he has been banned from several social media apps—including TikTok, Instagram, and YouTube—he continues to have a large impact, particularly on teenage boys. 
    "The younger male generation views [Tate] as their hero in a way, and they try to emulate [his patriarchal lifestyle] because they see his success," said Hanson Yoo, a sophomore at Monte Vista. 
     Many of Tate's supporters admire his wealth and collection of high-end vehicles. By posting controversial clips of Tate, they help to boost views and engagement with his content. This has contributed to his growing popularity. 
     "Accounts [that post Tate's content] are prevalent everywhere on social media and at [Monte Vista] even," Yoo said. "There are a lot of people who will joke around about being a 'sigma' or 'alpha' male—stuff that Tate preaches."
     By spreading his ideas, Tate's supporters help to sustain his relevancy. Tate is only garnering more attention as new accusations are being filed against him. He has already been arrested for several rape allegations, one of them involving a woman who used the alias "Amelia." 
    "Amelia" stated that in 2013, she was with Tate at his apartment where he allegedly raped, strangled, and called her his property. 
     Tate would later send texts and voice messages to "Amelia" that said: "The more you didn't like it, the more I enjoyed it," and "When you're under my control, I do whatever I please." 
     "Amelia" initially found it difficult to share her story, but in 2015, she was informed that two other women had accused Tate of sexually assaulting them as well. This inspired her to provide the texts and voice messages from Tate as evidence of her rape. "Amelia's" evidence ended up getting Tate arrested.
     However, Tate was later freed that same year in 2015. The police did not advocate for "Amelia"— they claimed that there was an "ounce of doubt." 
     In 2019, "Amelia's" case was dismissed when the Crown Prosecution Service in the UK decided not to pursue charges against Tate because there was "no realistic prospect of conviction." 
     Since "Amelia's" case dismissal, Tate's online presence has constantly reminded her of her rape. 
     "Someone that's abused you, hurt you, isn't then supposed to become world famous, and then be in your face every day," "Amelia" said to VICE World News.
     "Amelia" is one of many women who have allegations against Tate. In December of 2022, Tate was detained in Romania along with his brother Tristan Tate and two other women for human trafficking. 
     Before Tate and the group allegedly sexually exploited their victims, they first lured them in by sending the message "you're beautiful" to numerous girls through social media. The brothers then built relationships by praising the girls and eventually convincing them to meet up. 
     The girls would comply and travel to Tate's $1 million villa, where they were then allegedly recorded performing various sexual acts. They were kept under 24/7 surveillance and prohibited from leaving the villa. 
     For further investigation of the case, Tate and his brother were put in 30-day custody. They made an appeal to be released, but it was rejected, and they will now remain in prison for an additional month.  
     These are only a few of the growing number of allegations against Tate. The media is now focusing less on his podcast episodes and more on his allegations and court cases. This has influenced the public's perception of him.  
     According to Sky News, Tate's podcast "Tate Speech" had 3,139,000 views on August 25, 2022, after he was banned from Facebook, TikTok, and YouTube. But on January 21, 2023,—after Tate got arrested—his views significantly decreased to 53,500. 
     The allegations against Tate have negatively affected the engagement with his content, which could eventually lead to a decline in his popularity.  Time will tell whether his misogynistic ideas have left a lasting impression on society or not. 
     "I think [Tate's supporters] feel like they align with some or most of his beliefs," Yoo said. "But with these allegations—and especially if they prove to be true—I think a lot of people would view him in a different light."  
Leave a Comment
About the Contributor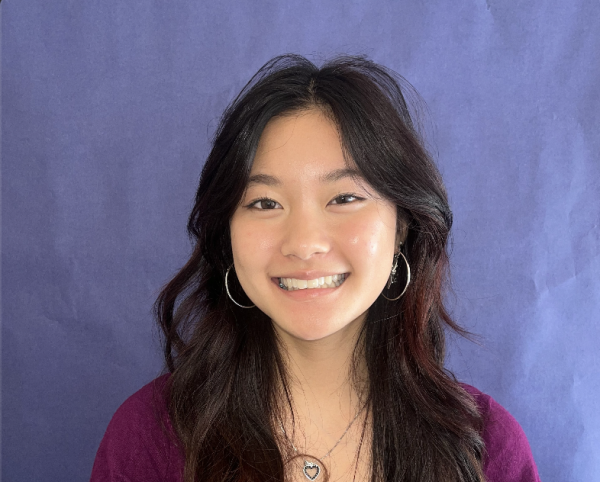 Alexa Fo, Feature Editor
Alexa Fo is a sophomore at Monte Vista, and this is her second year in journalism as the feature editor....