The Danville Deluge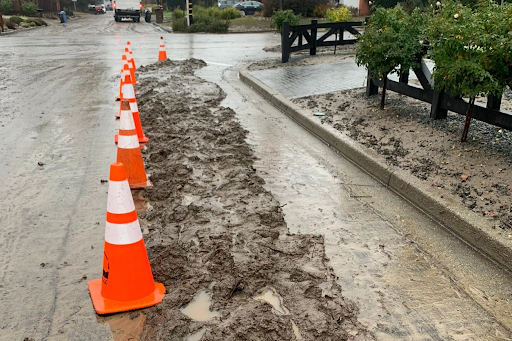 Record-breaking rain storms in California over the course of two weeks caused floods and landslides throughout the state. For weeks, California experienced a surge of rainfall due to an atmospheric river passing over the state.  
     In the small town of Danville, streets flooded, creeks swelled, and trees fell as rain continued to pour. Power outages across the town affected thousands of people, and many went without power for days on end.
     Monte Vista Junior Nathan Cary experienced a power outage on December 31, 2022.
     "The power was out for a long time, so my family and I went out shopping," Cary said. 
     Landslides around Danville caused road closures which affected traffic and driving conditions. Near Diablo Vista Middle School, on December 31, 2022, a landslide slid approximately four feet into a busy intersection. This caused hazardous road conditions for those making a right turn off of Camino Tassajara onto Monterosso Street. Mud covered the road in some places reaching one foot deep. 
     According to the World Socialist Website, The extreme rainfall caused between $31 billion to $34 billion in damage in California, and caused the death of at least 19 people.
     One resident and Monte Vista junior, Robert Beinke, was affected by roadclosers and heavy traffic due to the heavy rainfall. 
     "Traveling to and from school was challenging," Beinke said."Road closures made traffic very bad and heavy rain made everyone slow down."
     Brookside Drive was one of the most affected areas. Streets flooded bringing water into residents' houses and trapped them inside. After the flood subsided, residents were left with thick mud covering their streets. 
     Monte Vista junior and Danville resident, Sam Clark, experienced a landslide near his house. 
     "Rain caused a mudslide that flooded 4 people's backyards, " Clark said. "The land slid down around 300 feet from the top of the hill and filled people's backyards.Thankfully my house was not affected, however I worried that the hill behind my house would also come down."
     On Blackhawk Road, a massive tree fell, leaving the road blocked near the Blackhawk Road, Mt. Diablo Scenic Blvd. intersection. PG&E scrambled to return power, and residents were left without power for days.
     "I miss the sunshine," Beinke said. "I am excited to see some sunshine in the forecast."
Leave a Comment
About the Contributor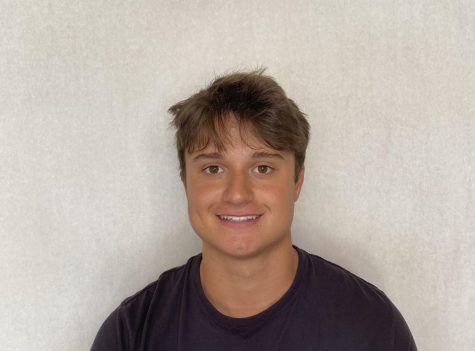 Brian Avram, Staff Writer
Brian Avram is a junior at Monte Vista and is starting his first year on The Stampede as a Staff Writer....