Racist incident at San Ramon In-N-Out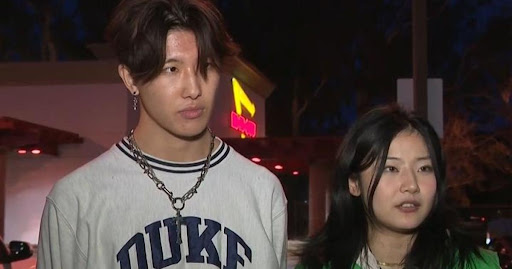 On December 25th, 20-year-old UCLA student Arine Kim posted a video on TikTok showing a man hurling racist and homophobic slurs at her and her friend, Elliot Ha. 
     The incident occurred the night before at the San Ramon In-N-Out. Kim had been filming a lighthearted food-review video with Ha when 40-year-old Denver, Colorado resident, Jordan Douglas Krah, approached the two and called them "weird homosexuals" for filming themselves eating. 
   The video shows Kim and Ha in a state of shock as Krah left the table. When they thought it was over, Krah came back to make more racist and homophobic remarks, and further escalated the situation by threatening to spit on the two of them. He then left the two with, "See you outside in a minute. See you outside and [see] what I can do to [Ha]."
   The video was shared to Twitter and caught the attention of Denton Carlson, San Ramon's Chief of Police. Carlson was able to get in contact with Kim, who also alerted him about a similar incident that occurred in Danville on December 25th. With the help of social media, San Ramon police were able to identify Krah and arrested him for violating California's Hate Crime Laws.
    Contra Costa prosecutors are also charging Krah with battery for allegedly spitting at a Filipina woman when she and her siblings were near the Lunardi's Market in downtown Danville on Christmas morning, and Denver prosecutors are charging Krah for first degree assault for allegedly attacking his neighbor with a car, which allegedly occurred after verbally harassing this neighbor for several weeks. Kim and Ha are pressing charges against Krah for committing a hate crime towards them and threatening their lives and safety. 
     Although Kim's video went viral on TikTok, with 21.6 million views and 4.8 million likes, she was not expecting the overall response it received. 
     "[When] I posted the video I didn't think there would be as much outrage as there was because [racism] was so normalized in my childhood, and growing up no one would call those people out," Kim said. "We really just did not think much of [the incident], and then when everyone started sending me all these condolence messages, I didn't know how to react to it because I hadn't realized it was such a big deal."
     While Kim and Ha's incident was viewed by many and action is being taken in order for the victims to receive justice, there have been many other similar occurrences that have gone unnoticed and disregarded. 
     Racist instances towards the Asian American Pacific Islander (AAPI) community have been on the rise. During the height of the COVID-19 pandemic, national polls showed an increase in racism and violence towards the AAPI community. This concerning trend is mostly attributed to misconceptions surrounding the cause of the pandemic and harmful stereotypes connected with Asian Americans. 
     "I think the worst part is I kept on asking myself, why did [our] video go viral in comparison to other people who have been through so much worse, like we weren't physically assaulted," Kim said. "Not to diminish what we went through or diminish our experience, but I've been keeping up with the news and I've seen a lot. I've been more aware of other issues that have been happening, like to this one Filipino family that was attacked in North Hollywood. I was wondering why that was not covered as much."
      The incident that Kim is referring to happened in May of 2022, where a man was caught on video threatening and assaulting a Filipino family in the parking lot of a McDonald's. The man was charged with battery causing serious bodily injury and misdemeanor battery.
  Although there is more awareness about racism towards the AAPI community, these hate incidents are still prevalent. These instances are still being overlooked by mass media and are becoming more commonplace.   
      "Most of the time I feel like the racism directed at Asians is viewed as a harmless joke, or the people who are dishing it out don't fully understand the impact it can have or how it can offend others," said Vice President of the Monte Vista Asian Student Union, Judi Huang.
     Organizations such as Stop AAPI Hate and the National Council of Asian Pacific Americans (NCAPA) have been making efforts to respond quicker to racist and violent incidents towards the AAPI community and to further educate non-Asian Americans on how normal racism towards the community has become. 
View Comments(1)
About the Contributor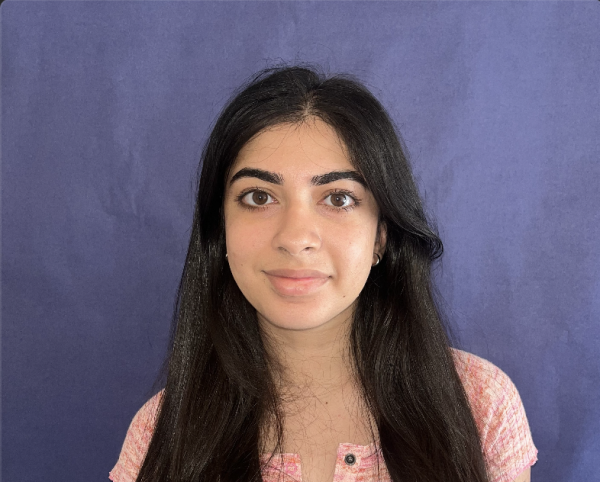 Aarushi Khurana, News Editor
Aarushi Khurana is a senior at Monte Vista and is returning for her third year in journalism. This year...