Multiple Monte Vista students physically attack Dougherty Valley student following basketball game
Danville, California– A fight broke out between at least ten Monte Vista students and one Dougherty Valley student following Thursday night's basketball game. According to a video shared among students that captured the incident, it appears that between 5-10 Monte Vista students were involved in physically attacking the Dougherty Valley student while many others hurled insults.
The game between Dougherty Valley, the top seed in the East Bay Athletic Conference, and Monte Vista was highly anticipated with a large number of students attending.
Allegedly, sometime during the game, a group of students in the Monte Vista student section used profanity in their chants towards a particular student's outfit in the Dougherty student section and were subsequently kicked out of the student section by Monte Vista administration.
After Monte Vista won 64-61 in an upset victory, students stormed the court to celebrate. In a video posted on Instagram by @montevista6thman, team members and other students are shown continuing their celebrations in the locker room with Head Coach Nick Jones.
However, as many Monte Vista students were walking towards the parking lot, the Dougherty Valley student that was allegedly mocked confronted a few Monte Vista students in the parking lot. As shown in the video of the incident, the conflict escalated as the Monte Vista students swarmed the Dougherty Valley student and attacked him. It is unclear as to whether or not the student suffered any major injuries.
Following the incident, Monte Vista Principal Kevin Ahern sent out a community letter, describing the violent incident as "completely unacceptable on our school campus and [that] has no place in our community."
Furthermore, Ahern issued an apology to the students and families of Dougherty Valley.
"We are all responsible for creating a safe and welcoming environment on the MV Campus and we need to ensure that this goodwill extends to any visitors to our school," Ahern wrote. "On behalf of the Monte Vista community, I would like to express our deepest apologies to the Dougherty Valley students and families for the actions of the Monte Vista students who participated in this act of violence."
Ahern writes that Monte Vista Administration is currently investigating the attack and is working with the Danville Police to identify the students involved.
The San Ramon Valley Unified School District is facing a string of incidents involving student misconduct in a short span of time. Just last Tuesday, San Ramon Valley High School students yelled racial slurs towards a Dublin High School basketball player during a basketball game, while at Charlotte Wood Middle School, graffiti with swastikas were found on campus.
Leave a Comment
About the Writer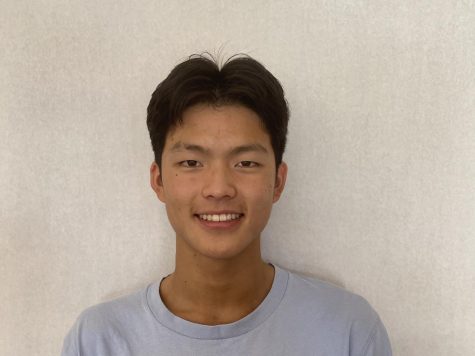 Edi Zhang, Editor-in-Chief
Edi Zhang is a senior and will spend his fourth year on The Stampede as the Editor-in-Chief. He is honored...