New Workday Center
    The new, state-of-the-art Workday Student Center at Monte Vista is undergoing final preparations for its scheduled opening Oct. 29.
    The student center, chiefly funded by Workday and co-founder Dave Duffield, costs $19 million and features highly advanced technology and modern architecture.
    "The architect has designed a wonderful facility that will not only enhance the academic environment, but will also create a central gathering place for students and faculty," project executive Ken Schroeder said.
    This building is a vast improvement over the previous library, which was built along with the original school in 1964. The original building was 7,000 square feet and lacked much of the technology necessary for a modern library.
    The new Workday Center is nearly triple that size, with an interior space of 18,400 square feet. In addition to a glass encased library and three study rooms on the top floor, the ground level features many amenities, including a study room, a multi-media room, student store and a café dining area with seating.
    Additionally, the lower level features a "flex" classroom, designed to transform (thanks to the help of rolling chairs and tables) into shapes that best fit the assignment at hand. Teachers can reserve this space for a more collaborative working area for in-class projects and assignments.
         Great care was taken in laying out a building that would appeal to all groups and grades of MV. This was achieved through student input and interest analysis groups. All of this attention to detail has stirred interest among students.
    "[I] can't wait for the building to open, it looks like it has some great features," sophomore Marco Cassadont said. Much of the Monte Vista community shares Marco's enthusiasm.
    The interior exemplifies modern design that includes natural wood accents, deep red walls and  a black-and-white ceiling that features sound absorbing and damping technology. The library showcases technically designed chairs to optimise reading and studying efficiency and comfort. The the outer windows feature UV reflective film, which reduces indoor heat and makes the building more green.
     The ground floor dining area will initially feature the current Monte Vista menu, with potential for expansion in the future. Meals will be served from 7 a.m. to 5:30 p.m. Monday through Thursday, with possible extended hours on Friday.
    During and after school, the center will serve as a study complex, with opportunities to use one of the  computer labs, study rooms or seating booths for homework and projects. Students can also use their ID to check out a laptop or iPad to use in the building. All study rooms are equipped with two plasma TVs that can can be used to enlarge laptop or phone screens to boost collaboration even further.
    "You've got to practice like you play," Assistant Principal John-Paul Ballou said in regards tocollaboration. "It's impossible for one person to know everything, so collaboration works, both in and out of school."
    Originally, there was optimism among students as rumors spread of a campus Starbucks.  This story was set straight however, by Principal Janet Terranova.
    "Unfortunately, we will not be selling coffee in the student center. Selling coffee is illegal in this district, which means no Starbucks," Terranova said to a group of disheartened students.
Leave a Comment
About the Contributor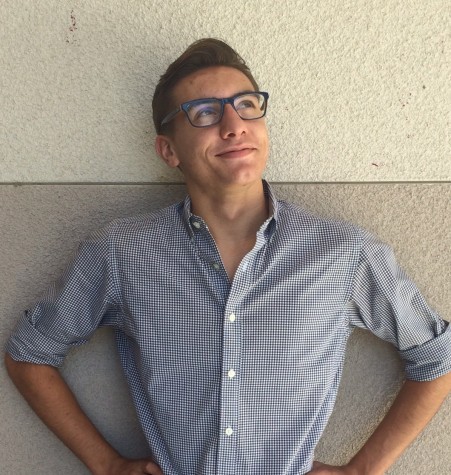 Chris Bortolon, Editor in Chief
Chris Bortolon is a senior at Monte Vista and is excited to serve his third year of duty with the Stampede...