Trey Lance: when Injury causes uncertainty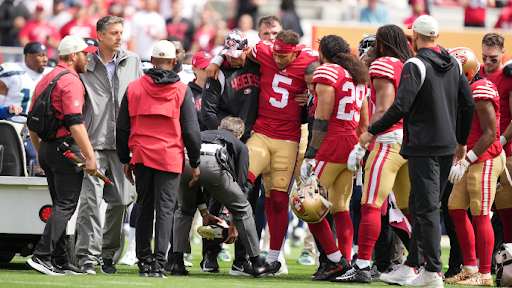 After last season's heartbreak for the San Francisco 49ers, Trey Lance's injury has broken even more hearts in the Bay Area.   
     Trey Lance, the 22-year old second-year starting quarterback for the 49ers, suffered a season ending ankle injury during week two of the 2022 National Football League (NFL) season.       
     Following his college career at North Dakota State University, an NCAA Division II school, Lance entered the 2021 NFL draft as one of the top prospects. 
     Lance was benched during his freshman year of college football but was a full-time starter during his sophomore year. However, when the COVID-19 pandemic hit, Lance's junior season was postponed and he played only one game. 
     Coming out of North Dakota State, Lance had 19 games under his belt, scoring a total of 28 touchdowns. Lance was viewed as a risky draft pick because he lacked playing experience and no one knew if he could be successful in the NFL.
     "The most fascinating player in any position I have ever graded," Draft expert, Mel Kiper Jr. said on ESPN during the 2021 NFL draft. 
     Many analysts were stunned that a quarterback from a small school with little playing experience was a candidate to be a top draft pick in the NFL draft. Many teams were also hesitant if he could succeed in the NFL because of the lack of competition he faced in college.
    With Lance's dynamic running ability and strong arm, he was viewed as having lots of potential among NFL teams and coaches. The 49ers were one of those teams.
     After giving up a king's ransom (three future first round picks and a third round pick) to the Miami Dolphins for the third overall pick in the 2021 NFL draft, the 49ers were looking to select their next franchise star. Mac Jones, Justin Fields, and Trey Lance were the top prospects for the number three pick. When the draft card was turned in, Trey Lance was the answer. 
    Following the draft, the plan for Lance's rookie year was to sit and learn behind current 49ers quarterback, Jimmy Garoppolo. The 49ers ultimately fell short of their goal in 2021, losing to the Los Angeles Rams in the NFC championship game, and the franchise handed the keys over to Trey Lance for the following season.
     Lance was named the starting quarterback for the 2022 season. 49ers coaches and players had been praising Lance for his performance all throughout the offseason and into the new 2022 season. 
     "With time, Trey is going to become the player that everybody thinks he can be," 49ers star receiver, Deebo Samuel said during an interview with NFL Network. "I think he will be a superstar in this league." 
    In addition to Samuel's enthusiasm, many 49ers fans in the Bay Area were ecstatic to see Lance out on the field to showcase his talents. 
     "I think he has a lot of potential, but he is still very young," Monte Vista junior and 49ers fan, Elijah Chiu said. "Overall, I think he will be a great quarterback." 
   Chiu was among the many fans who were excited to see Lance on the field this season. However, a traumatic right ankle fracture in week two against the Seattle Seahawks cut his highly anticipated 2022 season short.
   Following the injury, the hype around Lance has come to a stall. According to 49ers head coach, Kyle Shanahan, Lance will be missing the rest of the 2022 NFL season. There is now uncertainty as to what Lance's future will look like going forward after this major injury. 
    Many fans and players are disappointed that the 49ers franchise quarterback will have to sit out his second consecutive season.  Immediately after the game against the Seahawks in week two, 49ers wide receiver, Deebo Samuel commented on Lance's injury.
     "Seeing all the work that Trey put in from last year to this year, it kind of broke my heart [to see Lance injured]." Samuel said during his press conference following the game against the Seahawks in week two. 
     Similar to Samuel, 49ers fans all over the Bay Area have felt remorse for Lance following his injury. Some of them are frustrated as well that Lance won't be playing in 2022. Samuel Auch, a Monte Vista junior, was among those distraught after Lance went down.
     "I was looking forward to seeing what the young man [Lance] could bring to the table." Auch said. 
    The injury to Lance may be a major setback in his career. There are still many unanswered questions about his ability to be a full-time NFL starter. However, there is still hope for the young quarterback to be a star in the league. 
Leave a Comment
About the Contributors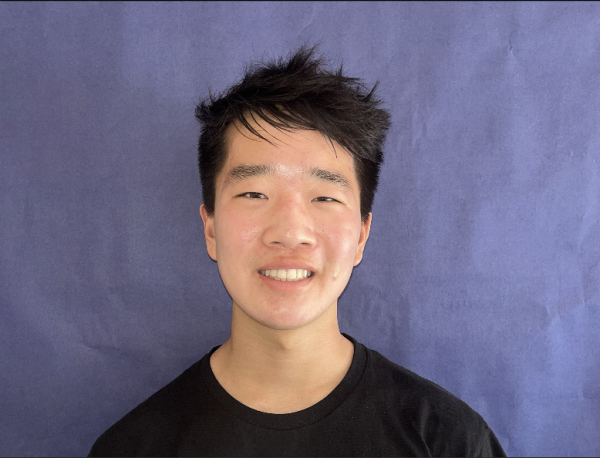 Tyler Choi, Online Editor
Tyler Choi is a senior at Monte Vista and is in his second year on The Stampede. Tyler is the online...