Free YSL
It's been nearly half a year since rappers Young Thug and Gunna were arrested on racketeering charges.  Racketeering is a form of organized crime that involves some sort of fraud or violence in order to make money. Essentially, Young Thug and Gunna, the leaders and most popular rappers of Young Slime Life records, also known as YSL, are being accused of being in a street gang. However, I and many others believe they should be free, as there is very little evidence proving that they are actually guilty.
     A legal trial determining the future of the YSL members was set for January 2023, but has now been delayed to March 27, 2023. Despite the court date being set, Young Thug and Gunna are still being wrongfully held in jail. In the United States justice system, people on trial are supposedly innocent until proven guilty; Although it seems that from the very beginning of this case, Young Thug and Gunna have been labeled as guilty.
     Gunna has just recently been denied bond for the third time, meaning he is unable to be bailed out from jail before the trial. The court claims that his influence may intimidate witnesses, however, the "Pushin P" rapper claims that he is being falsely accused and there is no evidence that he is a threat. 
     "As a black man in America, it seems as though my art is only acceptable when I'm a source of entertainment for the masses," Gunna said in his first public statement following his arrest.
     This case has sparked a movement to protect the art of these musicians as the main evidence against them is their own song lyrics. Many believe it is unfair that the lyrics of rappers such as Young Thug and Gunna, are now being used against them in court. It is even seen as a violation of the First Amendment right to freedom of speech.
     "I think [using song lyrics in court] is unfair and it really shows the unfair justice system in America," said junior Walter Baumann.
     This movement is creating progress as California Governor Gavin Newsome recently passed a law limiting the use of rap lyrics in criminal cases. This is just one small step towards reform, but hopefully Newsome's bill will spark more change throughout the nation. 
     Many people all across the country have stood up for YSL including celebrities such as Kim Kardashian and Drake. Monte Vista students hope for Young Thug and Gunna to be freed soon.
     "I really like [Young Thug and Gunna's] music and I don't think it is right that they are still in jail," Baumann said. "I want them to be released so they can drop some new bangers."
     With the trial being pushed back and Gunna's bond being denied again, the likelihood of them being released is up in the air. Hopefully the widespread support that YSL has received from the public during this case can be a turning point for young artists, not only rappers, to feel more protected in expressing themselves. 
     I wouldn't even consider myself to be that big of a fan of Young Thug, Gunna, or any other artist in the YSL collective. However, as a huge fan of music, art, and pop culture in general, I truly believe that Young Thug and Gunna should be released at least until the court reviews the evidence and meets a final verdict, for the sake of protecting the freedom to express yourself and combating the inequalities and biases of the justice system.
Leave a Comment
About the Writer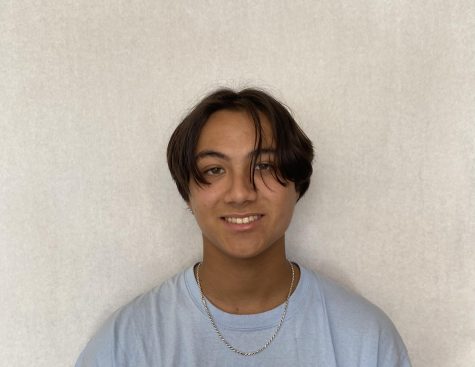 Dylan Tell, Staff Writer
Dylan Tell is a junior at Monte Vista and is excited to be a Staff Writer in his first year on The Stampede....