Wakanda forever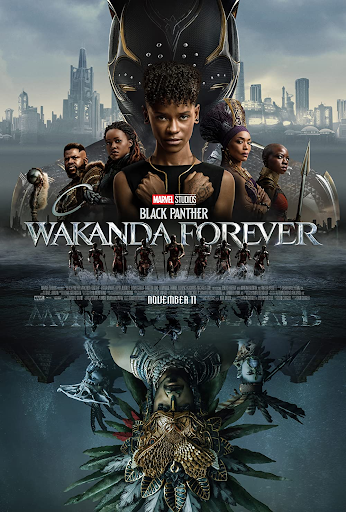 On November 11, 2022, one of the most emotional Marvel movies of all time was released. The sequel to the Oscar-winning Black Panther, the new Black Panther: Wakanda Forever racked up an international total of $676 million within one month of its release. The long awaited film features fan-favorite characters like Shuri (Letitia Wright), Okoye (Danai Gurira), Nakia (Lupita Nyong'o), and M'Baku (Winston Duke), as well as introducing new characters like Namor (Tenoch Huerta) and Riri "Ironheart" Williams (Dominique Thorn). Many wondered where Marvel would take the Black Panther series after the death of Chadwick Boseman, the original Black Panther and a role model to many. Fans hoped the new film would both pay tribute to Boseman's legacy as well as carry it on. It is clear, based on the success of the film and the praise it's received, that the film has both honored Boseman as well as continued the Black Panther franchise successfully. Above all else, Wakanda Forever is a story about loss and the repercussions of grief. 
[Warning: Spoilers for Black Panther: Wakanda Forever and other Marvel media below.]
     The movie opens with Shuri, princess of Wakanda and ingenious scientist, hurrying around her lab as she tries to remake the heart-shaped herb that gives the Black Panther their powers. Her brother, T'Challa, played by the late Chadwick Boseman, is dying offscreen from an undisclosed disease. The audience mourns with Shuri through a silent opening, featuring pictures and clips of Boseman in the place of the other usual variety of Marvel Cinematic Universe (MCU) heroes.
      As the movie continues, it's clear that all is not well for Wakanda. As the royal family is reeling from the loss of the Black Panther, other countries are attempting to take advantage of his loss  by stealing from the small but powerful African country. Meanwhile, Queen Ramonda, constantly worries deeply about her daughter Shuri, while Shuri buries herself into her work to keep her mind off the death of her brother. 
     Their personal and political concerns, however, must soon contend with an even greater issue, when Namor, the king of an uncharted underwater kingdom with vibranium technology appears in Wakanda. The kingdom used to be members of a society similar to the Aztecs, but fled underwater after consuming an herb that changed their physiology. Namor, the first child to be born of these people, seems to have an unnaturally long lifespan. 
     While Namor was still a child, he took his dead mother to be buried on the land. After finding a Spanish plantation with native American slaves, Namor destroyed the slave masters in his fury. Namor's rage against the surface world reaches a tipping point when the divers arrive, and offers to ally with Wakanda to fight the surface world. When they turn down his offer, he attacks Wakanda in a battle where Queen Ramonda is killed. The loss of her mother, on top of the loss of her brother, drives Shuri to despair. Like Namor, she is filled with rage.  However, while Shuri and Namor are both driven by the loss of a parent, their actions and decisions vary significantly.
     "[Shuri] lost her mother when she was older," said Jennifer Wright, a counselor at Monte Vista. "[Namor] watched [his mother die] with the perspective of a very young child."
    The critical difference in Namor and Shuri's ages when they lost their parents is what makes their morals and actions fundamentally different. Namor reacted to his mother's death with the maturity and emotions of a seven year old boy. He felt robbed of his people and his culture, and so he took that pain and thrust it onto the figures he felt were responsible for that pain. Shuri lost her mother when she was already an adult and emotionally mature enough to see beyond her personal pain, which is why her final decision is to spare Namor's life.
     Of course, regardless of someone's age, losing a parent is never easy. It is especially difficult when there is something or someone you can directly blame for their death. This is why Shuri and Namor, as well as T'Challa and Killmonger, are initially so focused on vengeance. The decision to follow through on vengeance versus to focus on forgiveness is what truly distinguishes the villains from the heroes in Wakanda Forever as well as the original Black Panther. In Killmonger's words, "Are you going to be noble like your brother [T'Challa]? Or are you going to get s*** done, like me?"
     By focusing grief's many forms and the challenges of acceptance, the MCU forged a deeply emotional movie with Black Panther: Wakanda Forever. 
Leave a Comment
About the Contributors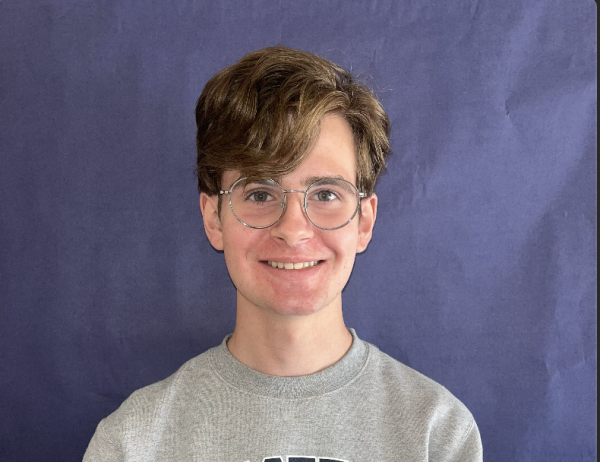 Connor Huard, Arts and Entertainment Editor
Connor Huard is a junior at Monte Vista and is in his third year on The Stampede. This is his first year...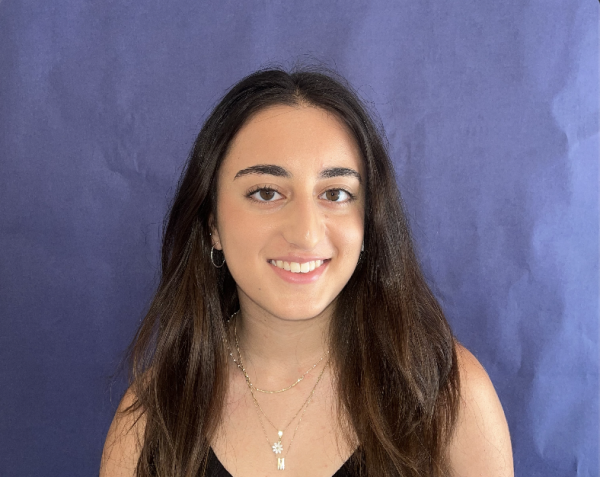 Mia Garcia, Arts and Entertainment Editor
Mia Garcia is a senior and in her second year on The Stampede. This year, she will be one of the Arts...