The little black dress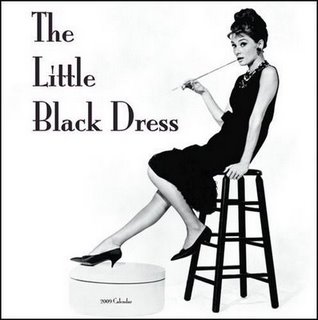 Coco Chanel's 1920s little black dress will be talked about in fashion until the last seam is stitched. It is the original little black dress (LBD) and will continue to be used as a template for timeless fashion. Many confuse this look with the 1950s, Hubert De Givenchy design of the classic little black dress showcased by the British actress Aubrey Hepburn in the romantic comedy, Breakfast at Tiffany's.  
     Another black dress which had hearts singing in the 90s was Elizabeth Hurley's iconic Gianni Versace safety-pin dress. The black, silk cocktail dress fastened with six oversized gold safety pins upstaged everyone at the premiere for Four Weddings and a Funeral, including her globaly famous boyfriend and star of the film, Hugh Grant.  
     There have been countless iconic looks curated by world renowned designers and showcased by fashion idols over the past 100 years which have been templates or visionary genius. A select few stand out as being more than just a "dress" or garment: they are timeless works of art. 
       The dresses of Hollywood icons are considered timeless and statements but is it due to their fame or the beauty of the dresses themselves? 
 "Over the years I have learned that what is more important in a dress is the woman who is wearing it" Yves Saint Laurent, a French luxury brand designer, said. 
        Diana Ross, the original diva, holds credit for the foundation of the sophisticated, pop-star style. The 69-year-old singer with her iconic, wild curly hair and disco designs built a legacy and trademark for her wardrobe. For example, her 2014 American Music Awards outfit was a slinky black velvet dress with a ruffled feather cape. It truly encapsulated the extent of which the LBD could be transformed to fit someone as extravagant as Ross. 
     All of the designs which break the internet and make the front page stem back to timeless silhouettes and techniques that will stand the test of time. These looks influence the high fashion world, but they also influence the fast fashion and micro trend industry. There is no definite line in fashion on what is timeless and what is considered "trendy", reality is: there is often a mix.
     Pearls are a perfect example. They are a timeless accessory used in high fashion to heighten a look. Similarly they are loved by every-day people indulging in micro trends. Aubrey Hepburn and her Breakfast at Tiffany's outfit is once again the blueprint. High quality, evenly strung pearls in one, two, or three rows will always be considered classic. In fact, pearls have been considered valuable since 420 BCE and accessorized since, they will never lose their elegant essence. Colorful pearls mixed with charms in a "y2k" style are trendy, not timeless. 
     "This year I saw Halloween costumes inspired by Audrey Hepburn's Breakfast at Tiffany's look" Junior at Monte Vista Ilana Punyansky said. 
    Timeless fashion holds elegance and will continue to be the foundation of fashion for as long as designers have paper and pens. The simplicity of the little black dress allows it to curate for any time period whether it be a 1950s classic skirt and blazer duo or a 1970 pantsuit all the way to modern day mayhem. 
Leave a Comment
About the Contributor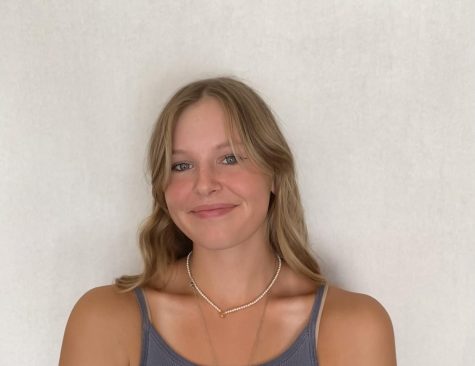 Sophia Wright, Staff Writer
Sophia Wright is a sophomore at Monte Vista beginning her first year on The Stampede. As a staff writer,...