Queen Elizabeth: the longest reigning monarch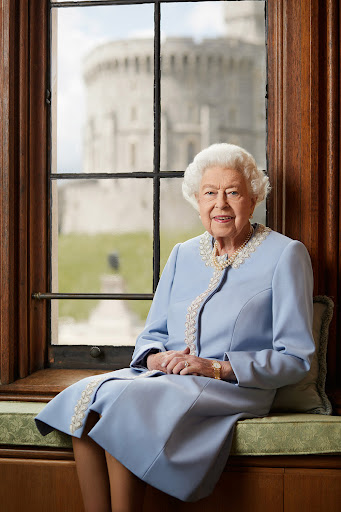 Queen Elizabeth II passed away on Sep. 8 2022. She was the monarch of Britain from 1952-2022 and was the longest reigning monarch in the history of the British Royal family. Though hold no real political power during her time as monarch, Queen Elizabeth remained influential in the hearts of people all around the world
     The founding of the British Royal Family traces back to the 10th century. But during the mid-17th century, a constitutional monarchy was established and the position lost absolute power. Over time, the monarchy became merely a figurehead in order to maintain traditional customs of having a King or Queen.
     But although the monarch's role currently has little power, it still holds responsibilities as the head of state. During Queen Elizabeth's rule, some of her duties were to give a speech opening a new session of Parliament, granting Royal Assent to legislation (approving a Bill before it is passed into Parliament), and approving Orders and Proclamations (approval of publicizing certain announcements). 
     The Prime Minister, however, has power in Parliament and is regarded as head of the British government. The prime minister works closely with the monarch and their terms are dependent on their party's decision and the monarch.
     Queen Elizabeth worked with 15 different prime ministers during her rule. The Queen was briefed every week by the prime minister about major topics discussed in Parliament, but never directly impacted decisions or debates with her own opinions or judgment. 
     "She wanted the government to take political action(. . .)because she knew it was not her role," said Alison Perruso, a social science teacher at Monte Vista. "[Her] silence was sometimes her form of speech(. . . )people judged her at times for [her silence], but not at all to the extent if she had been more [politically] active."
     Due to the monarch strictly remaining neutral during controversies, Queen Elizabeth was commonly regarded as only a symbol of Britain's identity.
     Charles III, son of Elizabeth II, was crowned King of Britain almost immediately after the death of Elizabeth. In contrast to Queen Elizabeth's style of rule of maintaining neutrality during controversies, King Charles III has been vocal about combating global warming and climate change.
      The political power of the monarch remains limited. But perhaps the most significant change may occur to the Commonwealth
    Consisting of 54 countries, the Commonwealth is a unified group of states—majority being former territories of the British empire.
      "Her relationship with the countries of the Commonwealth(. . .)helped to unify that group of people and they stood by her because they trusted her." Perruso said.
     With Queen Elizabeth gone, the change in power to King Charles may cause complications between the new monarch and the Commonwealth countries. 
     "[The necessity of having a monarch] is going to be a big question in [an individual Commonwealth Nation's] government," said Melissa Trisko, another social science teacher at Monte Vista. "If they are a region that is regularly hit by natural disasters, they might need to rely on the financial support of [Britain] and [the other countries of the] Commonwealth, whereas if they are financially able to support themselves I think they would be more willing to [remove themself from Britain and the realm]."
     Queen Elizabeth's trustworthiness was a major reason for many Commonwealth countries to retain close relations to Britain. Therefore, the death of the Queen may become a catalyst for some of these countries to become independent. 
     Queen Elizabeth has been a prominent world figure for almost a century and will always be remembered as one of Britain's most highly esteemed monarchs.
     "It feels like another step towards the 21st century," Perruso said. "[Queen Elizabeth] was such a defining presence of the 20th century and it feels like another sadness as the 20th century closes."
Leave a Comment
About the Contributors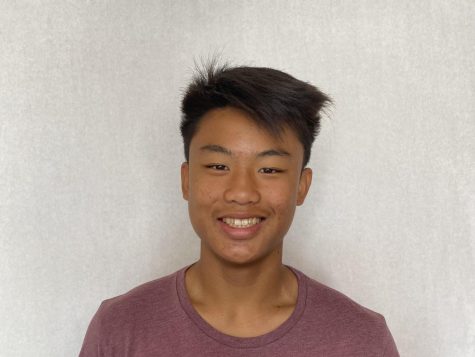 Joshua Balagot, Staff Writer
Joshua Balagot is a junior at Monte Vista. This will be his second year on The Stampede and will continue...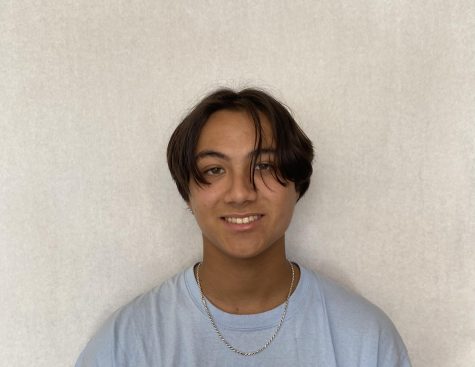 Dylan Tell, Staff Writer
Dylan Tell is a junior at Monte Vista and is excited to be a Staff Writer in his first year on The Stampede....