The sprint to success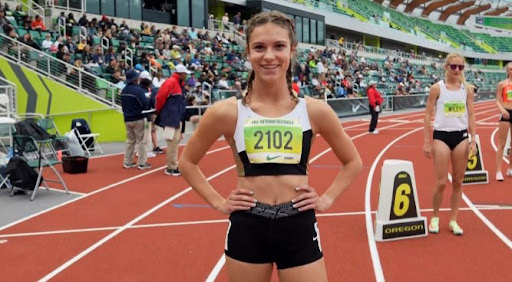 When she was four years old, senior Cate Peters visited Stanford University. In 2023, she'll be returning to the campus, but this time as a student-athlete. 
     Peters is nationally ranked in track and field, but that isn't the only reason she got recruited to Stanford's class of 2027. She began running track for the Catholic Youth Organization (CYO) in third grade but after four years, she left the sport to pursue soccer. As a freshman, Peters made the Monte Vista Varsity Soccer team. But her early success quickly came to a halt when she broke her leg while playing soccer. While her injury seemed like a major setback as an athlete, Peters was able to find clarity while recovering.
     "I realized that the thing I looked forward to returning after healing from my injury was not soccer itself, it was running," Peters said.
     When she fully recovered, Peters joined the Monte Vista Varsity Track and Field Team and began a grueling practice schedule that she would maintain throughout high school. She trained five days a week for two hours each day, alternating between cardio and weight training.
     Although she started later than most, Peter's work ethic propelled her to dominate the sport in her junior year. In 2021, Peters competed in the Mt. SAC Invitational, a high school track and field competition. She not only won the race but broke the eight-hundred-meter record that had been in place for over thirty years at the event. 
    "Breaking that record in the stadium that Olympians were literally running at made me feel like I could maybe achieve something more than just running [in] high school," Peters said.
     By the end of her junior year, Peters was ranked fourteenth nationally overall and second for the eight hundred meter race. Her dreams of a future in running beyond high school began to come true as schools started to reach out to her regarding recruitment.  
     While Peters was succeeding on the track she was also succeeding in the classroom. Peters performs in school as she does on the track– at the highest level she can. In her junior year, she took all weighted classes. These included AP Research, AP Language, AP U.S History, Honors Pre-Calculus, and Honors Physics. . But Peters is able to balance all of this because, for her, school and sports are interconnected.
     "Track gives me an escape from my school work," she said. "For two hours, I'm forced to focus on something else and not think about school. I think that helps me perform better in my classes."
     The combination of her track and academic success has put her at the forefront of many recruiters' minds. Peters talked to many schools but at the end of the day, there was only one she felt was best for her. 
     Peters announced her commitment to Stanford University on August 28, this year. 
     "Stanford was the only school that had amazing academics and an amazing track," Peters said. 
     While at Stanford, Peters hopes to continue balancing and excelling in both athletics and academics. She hopes to help bring Stanford its first Women's Track and Field National Championship and at the same time thrive academically as a Communications major. Her ultimate goal is to promote women in sports like herself. She'll achieve this all by following her personal mantra that she uses on the track and in the classroom, "go big or go home."
Leave a Comment
About the Contributors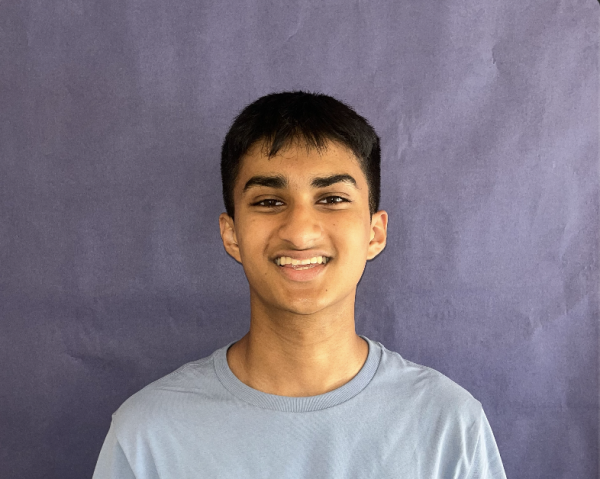 Krish Shetty, Sports Editor
Krish Shetty is a senior at Monte Vista. Krish will spend his second year at The Stampede as the paper's...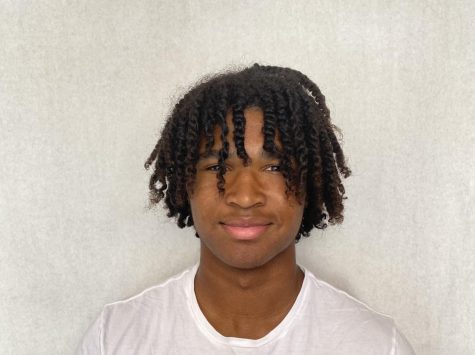 Julian McMahan, Staff Writer

Julian McMahan is a sophomore at Monte Vista High School. He is beginning his first year in journalism...