Road to Recruitment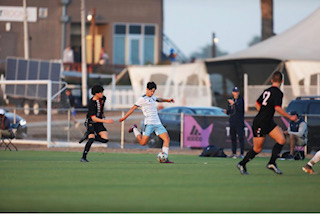 After dedicating his life to soccer, Monte Vista senior Kaden Standish's dreams became a reality this summer when he signed a partial scholarship with UC Santa Barbara (UCSB). He will spend the next four years of his life playing soccer(specifically center forward), hoping to bring his love for the sport to the professional ranks.
     Long before he was recruited, Standish remembers falling in love with the game before he ever stepped foot on the field. 
     "I remember watching Barcelona and (Lionel) Messi specifically on TV, and I just fell in love with soccer," Standish said. 
     When he was four years old, Standish took his passion to the field. Starting in elementary school and continuing through middle school, Standish was one of the top players on his teams. But Standish's soccer career hasn't always been straightforward. In the 7th grade, a year after he started taking soccer seriously, Standish broke his right leg, the biggest setback of his career so far. 
     "It was hard for me to stay motivated when I couldn't walk," Standish said. "It was at that moment that I knew I had to take advantage of every opportunity I got." 
    Once Standish got to high school, he decided to sign to play for Force Soccer club located in Cupertino, California. He learned about this team through some friends in the area and thought it was the right fit. By signing the contract to play with Force, he couldn't play for the Monte Vista team, but Standish knew that to get recruited by colleges, he needed to make decisions that put him in the best position to achieve his goal. 
     In his junior year, schools like Georgetown University, Virginia University, Cornell University, and California Baptist University reached out about his talent and his recruiting process started. 
     "It definitely was a lot for me," Standish said. "It's a grind sending emails and making highlight tapes for all these schools, but it's just part of the process."
     Standish isn't the first in his family to go through the recruitment process.  His older sister, Kaela is currently in her freshman year on a soccer scholarship at the University of Utah and is a very influential person in his soccer career.
     "She's been a great person throughout my soccer career," Standish said. "She's helped me get better in all aspects of the game, and I contribute a lot of my success to her." 
     Standish's success in soccer reached its peak this summer. In July, Standish was approached by UCSB. He was offered a scholarship and committed there shortly after. 
     "It just felt like the right place for me," Standish said. "I like the coaches and the playing style. I think I [will] fit in well."
     For Standish, this is just the beginning of a long and prosperous career in soccer. He wants to play professionally hopefully in the future and is working to make those dreams come closer to reality. 
    "I just got to keep my foot on the gas," Standish said. "I've proved many people wrong and it's time to shine  in college."
Leave a Comment
About the Contributor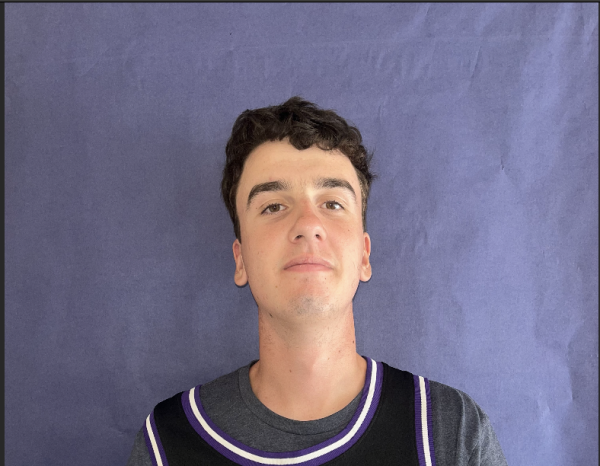 Matthew Fehr, Social Media Manager
Matthew Fehr is entering his senior  year at Monte Vista and his third year on The Stampede. This year,...