Brittney Griner: From Bright Lights to Long Nights
Professional WNBA (Women's National Basketball Association) star Brittney Griner was sentenced to nine years in a Russian penal colony on August 4, 2022. 
     Griner is an American professional basketball player. She is a WNBA champion and a two-time Olympic Gold medalist for Team U.S.A. Griner was in Russia because she was playing for the UMMC (Ural Mining and Metallurgical Company) basketball team in Russia during the offseason of the WNBA to earn more money.  
     Compared to the NBA, the WNBA has lower salaries. The NBA has an average salary of $7.5 million while the WNBA has an average salary of $103,000. Griner's salary when she played for the Phoenix Mercury in the WNBA was about $222,000 annually but earned about $1 million when she played for the UMMC team in Russia. 
     Griner was detained on February 17, 2022 because she was caught with the possession of illegal narcotics at a Russian airport. Russian Federal Custom Service found two vape cartridges that contained cannabis oil in her luggage at the Sheremetyevo International Airport in Moscow. On July 1, 2022, 134 days after Griner's detainment, her trial began. During the trial, Griner pleaded guilty and admitted to carrying the drugs, but with no intent. Her lawyers also mentioned that Griner's doctor recommended the cannabis oil to treat pain from injuries she'd sustained while playing. 
     "I want to say again that I had no intent on breaking any Russian laws," Griner said during her trial. "I had no intent, I did not conspire or plan to commit this crime." 
     However, Griner was found guilty on August 4th, 2022. Her attorney appealed her conviction but still believed the nine year sentence to be "excessive".
     Since her detainment, many former and current WNBA star players, as well as Griner's fans, have called on the U.S. government to help get Griner out of Russia. According to Secretary of State Antony Blinken, one possibility to get Griner out is through trading two U.S citizens in Russian custody for one Russian citizen in U.S custody.
     The U.S. and Russia both seem to be interested in making the trade. The U.S. would receive Griner and former U.S. Marine Paul Whelan, who was detained for allegedly being an American spy. Russia would receive a notorious Russian weapons dealer, Victor Bout. Bout is currently serving a 25-year prison sentence in Illinois for supplying anti-aircraft missiles and aiding a terrorist organization. 
      U.S. representative, Joaquin Castro, tweeted on March 5, ". . .This [detainment] follows a pattern of Russia wrongly imprisoning U.S. citizens(. . .)U.S. citizens are not political pawns."
     Even if it may take some time for government officials to bring Griner home, Griner's supporters will continue to support her as she remains in Russia. Her supporters consist of people all over the U.S, from players in the WNBA to students at Monte Vista High School. 
     "I think it's been way too long [since she's been in prison]," Monte Vista junior and women's basketball player, Mahi Jariwala said. "I feel like our government hasn't been doing enough to bring [Griner] back."
     Until Griner is released from Russian detainment, WNBA players will remain supportive throughout Griner's predicament. During the 2022 WNBA All-Star game, both rosters wore jerseys with Griner's name and number, 42, on the back to honor her. Diana Taurasi, Griner's former teammate, most notably called out the U.S. government to continue the push for Griner's release.
     "We're expecting our U.S. government to do everything and anything possible to get [Griner] home as quickly as possible," Taurasi said in an interview with Axios News. "It's been over 130 days of her sitting in a Russian prison and we expect our government to make sure she's safe and to make sure she gets home as soon as possible."
Leave a Comment
About the Contributor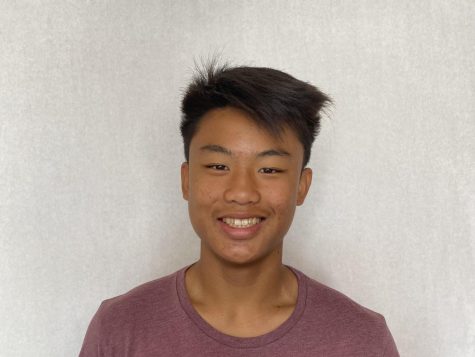 Joshua Balagot, Staff Writer
Joshua Balagot is a junior at Monte Vista. This will be his second year on The Stampede and will continue...