Diversifying the classroom one book at a time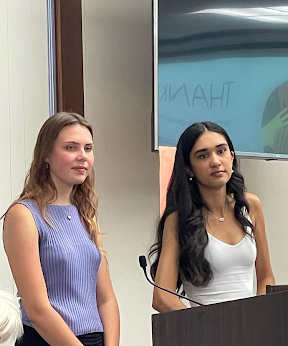 Invisibility. A concept that has helped shape the worlds of fictional fantasies like Harry Potter and The Invisible Man. While the superpower is fictional, invisibility has become the reality for many minority students every time they step into a classroom. But, two Monte Vista students are trying to change just that. 
     Monte Vista seniors Sabina Dhindsa and Caitlin O'Melia were struck by the "hard truth" of in-class literature in their junior year: it lacks diversity. 
    Last school year, Dhindsa and O'Melia both decided to take the Ethnic Studies class that Monte Vista introduced for the 2021-2022 school year. 
     "I've always been interested in things about other cultures and just learning about other people, so I thought it would be a good opportunity to do that," Dhindsa said.
     They soon realized that the class was more than just the average social science class. It explored various topics from intersectionality to social justice movements– all topics neither students had ever learned in a class before. 
     "After taking the class I learned more about diversity and different perspectives from history and around the world," O'Melia said. "That has helped me learn how to bring [diversity] into my life and find ways to make the school more inclusive."
     The effects of the class were nothing short of "life-changing." While it allowed Dhindsa and O'Melia to bond over their love for the ethnic studies topics, it also inspired them to create a campaign: Diversireads. 
   Diversireads started as an end-of-the-year school project assigned by their teacher, Mr. Eaton. This project was specifically targeted at the problems the students in the class saw in the San Ramon Valley Unified School District's (SRVUSD) education system. Soon, the project became something much more. 
    "Caitlin and I found a problem in the books we read growing up," Dhindsa said. "There was a lot of lack of representation, so we created Diversireads to give alternative options to the literature that are from the same white, male point of view."
     As Dhindsa and O'Melia began executing their ideas for diverse reading books in classrooms, their passion for change making and cultivating a diverse curriculum in schools started to reveal itself. 
     They created a website and Instagram account to upload their "book of the month" that feature both fiction and nonfiction books including LGBTQ+ characters, South Asian representation, and books that spread awareness on mental health importance.
     "We never planned to get it where it is now," Dhindsa said. "We are very happy that it did because it has actually created an impact in our community."
     While Diversireads has only been around for six months, they have accomplished many of their goals for the campaign already. Dhindsa and O'Melia have presented at two Parent-Teacher Association (PTA) meetings where they have discussed their hopes for including diverse books in K-12 classrooms in hopes that the PTA will help them advocate to teachers about the importance of diverse literature in classrooms. 
     They are also currently working on creating a "book club project" with the help of the SRVUSD Social Justice Curriculum that some teachers have started to use. The book club project would allow elementary school students to learn about social justice through both fiction and nonfiction literature. This would allow elementary school students to have access to books that include representations from different races, religions, and sexualities.
       While both Dhindsa and O'Melia are seniors, they don't plan on stopping anytime soon. They plan on finding other passionate students to help continue their goals with Diversireads at Monte Vista and beyond.
     With their main goal still being diversifying the books in K-12 classrooms, they also hope to spread awareness of the power of change that lies within student voices.  
     "Anyone can create change," Dhindsa said. "They just have to be passionate about it and put their mind to it."
Leave a Comment
About the Contributor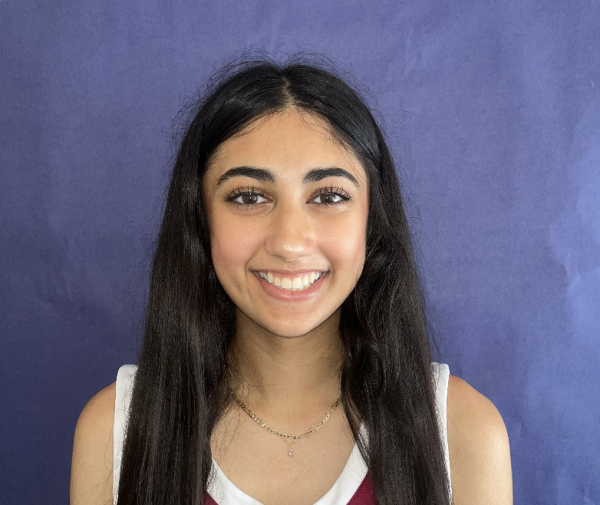 Maya Bhatt, Editor-in-Chief
Maya Bhatt is a senior in her third year of Journalism, and she is thrilled to lead The Stampede as the...