Monte Vista's Next Top Model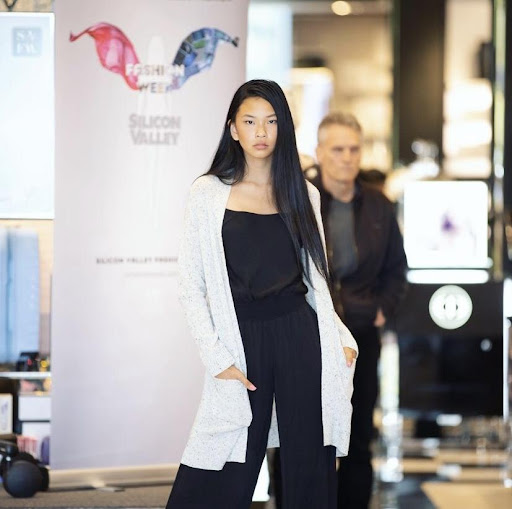 Bella Hadid, Hailey Bieber, and Maddie Ziegler are all successful models that were signed by IMG Modeling Agency, but what some may not know is that IMG also signed a student right here at Monte Vista.
     Judi Huang, a junior, has been modeling since she was thirteen.  Huang got her first modeling gig back in 2019 when she heard about a show and thought it would be fun to submit some pictures for it.  Huang was stunned when she received a callback, and it ended up being her first show.
     "It was so much fun," Huang said.  "The adrenaline I got from my first walk was what really told me that I want to pursue modeling."  
     Huang was scouted by IMG Models through the International Modeling and Talent Association (IMTA).  IMTA hosts conventions around the world where models are discovered by agents.  Huang attended one of these conventions and was lucky enough to be noticed by an IMG scout.
     "IMG has signed a lot of amazing models," Huang said.  "I'm super grateful to have signed with them."
     Huang mainly participates in runway modeling, which involves her walking up and down a narrow stage to display clothing to an audience.  Huang lives for the adrenaline rush and feeling of pride she gets while walking the runway.
     Aside from the adrenaline rush, the backstage experience is what caused Huang to fall in love with modeling.  She gets to witness the work that goes into putting on shows, such as the dedicated makeup artists, hair stylists, tailors, etcetera.  The backstage preparation for a show can be incredibly hectic, consisting of last-minute hair and makeup, fittings, runway rehearsals, and outfit changes.  Everyone involved backstage plays an incredibly important role in putting on a show, and Huang admires this collaborative aspect.  
     Huang would love to continue a career in modeling, but she also acknowledges that modeling does not guarantee a stable and reliable income.  Even if modeling may not be a career option, Huang still wants to pursue it as a hobby.
     "My goal is to learn more about [the modeling] world and have fun," Huang said. "I'm just taking it day by day."
     A major controversy in the modeling world is the unrealistic beauty standards models deal with.  When most people used to think of models, they thought of the stereotypical skinny, blonde, blue eyed girl, which is not a description that Huang fits.  Nowadays, modeling agencies are attempting to increase diversity when scouting models.  Agencies have been signing more people of color and people with disabilities.
     Even though the modeling world is starting to become more diverse, there are still unfair beauty standards models have to deal with, such as being a size zero or having high cheekbones.  Huang does not let these stereotypes stop her; she chooses to ignore the unfair standards and focus on the love she has for modeling.
     "I think beauty standards in general are unfair and unrealistic," Huang said.  "Beauty is subjective and there's not one person that isn't beautiful in their own unique way"
Leave a Comment
About the Contributor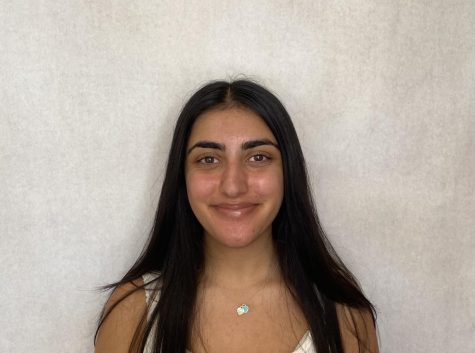 Shreya Bhasin, Social Media Manager
Shreya Bhasin is a senior and starting her fourth year on The Stampede.  Shreya has been Social Media...