Microtrends: out of style next month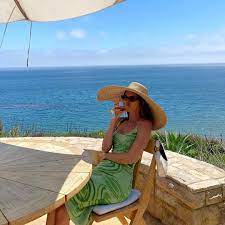 Velvet scrunchies. Gingham dresses. Puravida bracelets. Chunky rings. In the past few years, the amount of time in which clothes and accessories have cycled through popularity has shrunk dramatically. 
     Trends are generally classified into two categories: macrotrends and microtrends. Macrotrends are trends that last for at least a decade, such as bell-bottom jeans in the 1970s or dresses with dropped waists in the 1920s. Less enduring than those are microtrends, which generally last 2-3 years. Generally. But in recent years, the microtrend cycle has shrunk immensely, with trends reaching their zeniths and then plummeting back to obsolescence in a period of mere months.
     Many have attributed this phenomenon to the increased use of social media, especially platforms like TikTok, Instagram, and Pinterest. The recent infamous example of this is the Hockney dress by the luxury brand House of Sunny. The slim-fitting green knit dress exploded in popularity on TikTok during the summer of 2020. Girls everywhere flaunted the dress on apps like TikTok for about a month before the dress's popularity quickly died, and users went from showing off the $128 dress to poking fun at it. 
     "[These trends are] designed to get your attention… and then they become these inescapable overnight sensations," senior Talia Sandher said. "The items and styles that become trends are usually not even that unusual, but when a successful influencer wears it, suddenly it gains value, and its value increases with each person that wears it, as well as the value of that person's style or influencing power in people's minds, so that it becomes sort of self-fulfilling."
     Besides microtrends creating a cycle of excessive spending, they also fuel the fast fashion empire. The Chinese e-commerce brand SHEIN is the quintessential fast fashion brand: it sells on-trend, mass-produced clothes and jewelry for incredibly (and suspiciously) cheap prices. These products are often low-quality, but that doesn't stop hordes of Gen-Zers from purchasing them. Many have pointed to "slow fashion" (buying high-quality, albeit possibly pricey items) as a combatant to fast fashion.
     "I think slow fashion is great if you can afford it, but it's not accessible," Sandher said. "For most people, it's just unrealistic to pay so much for one thing when they could get so much more versatility and wear from multiple pieces for the same price. Even though my sister and I like a lot of [slow fashion] pieces, they [are] essentially expensive basics, and we can easily find them anywhere else for reasonable prices."
     Trying to follow microtrends for the sole sake of them being on-trend fosters unhealthy spending habits and is also virtually impossible— besides, short, unattainable trend cycles are intentionally crafted by retailers. No one can ever completely catch up. When we're constantly bombarded with certain styles and fads every time we open our social media, it's hard to not assimilate what we see as "trendy" into our own idea of what looks "good." Are 2000's baby tees actually cute or is everyone else just telling us that they are? (I think the latter, but that's personal.) Certainly, we all want to look put-together. But is that possible to do without trying to, consciously or unconsciously, tailor ourselves to the transient idea of what is "in style" at a given time?
     Of course.
     "I think looking good can be completely separate from trends, and just because [someone doesn't follow a trend] doesn't at all mean that someone has bad fashion," Sandher said.
Leave a Comment
About the Contributor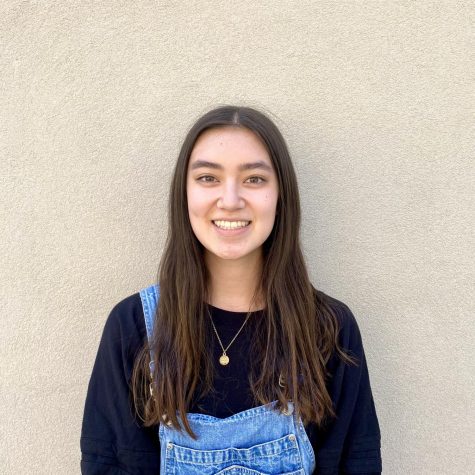 Macie Calvert, Editor-in-Chief
Macie Calvert is a senior in her third year of Journalism and the editor-in-chief of The Stampede this...