Wild for Wordle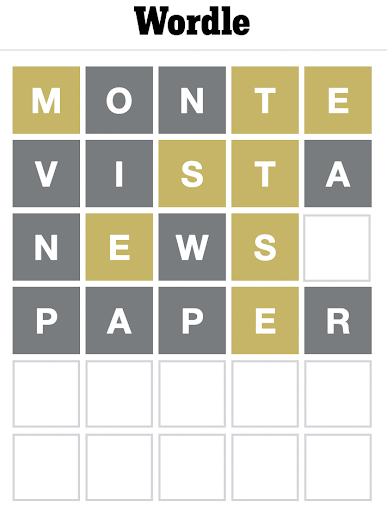 Five letters. Six tries. The online word game "Wordle" has spread like a wildfire across screens everywhere.
     Wordle is a daily brain teaser that challenges its players to guess a five-letter word in six tries. When players guess a letter correctly, it's highlighted in yellow. When they guess a letter correctly that is in the correct position, it's highlighted green. 
     It has become one of the first viral games in 2022. Players enjoy how intellectually stimulating it is and how it creates friendly competition with others to see who can guess the day's word in the least amount of tries. 
     "I like Wordle because it gives me something to look forward to in the morning," sophomore Noelle Pack said. "It's new every day and it's fun."
     The game is relatively simple, taking only five to 15 minutes of your day. Wordle is reminiscent of old pen-and-paper word puzzles, such as Hangman or a newspaper's daily crossword. It is also similar to past popular online word games. 
     "It's like 'Words with Friends,' " Logan Spilker, a Monte Vista English teacher, said. "It's not so difficult that it's unattainable, but it's difficult enough to where you have to think about it, and it's just one thing a day."             
     The lack of ads and simple layout are added reasons behind its popularity. Nowadays, online games and puzzles are constantly bombarding their players with countless ads, turning them away from actually wanting to play. Wordle has been completely free so far, and accessible on any internet browser. 
     Originally the game wasn't meant for mass consumption. The creator of Wordle, Josh Wardle, created the game for his partner, Palak Shah. Wardle and Shah spent a lot of time playing The New York Times' word puzzles in 2020, so he wanted to make something that Shah would really enjoy. 
      After Wardle saw that some players were manually typing out their results using emojis, he created a score sharing option in mid-December. The score-sharing option allows players to reveal a visual representation of the path they took to guessing the word without actually revealing the word. Soon, Twitter was filled with green and yellow squares. 
     The New York Times recently bought Wordle in January 2022. Since then, players have started to notice that the daily words are more unusual and less common. Many express their frustrations online.
     "I didn't care about [The New York Times] buying Wordle until they started giving us words like ultra, ulcer, and cynic all in one week," Twitter user @simrxnk said.
     However, some enjoy the more difficult words, as they require players to think more. 
     "To be honest, I kind of like it. Before, I would guess simple words on purpose which was kind of boring to me," Spilker said. "And I like it now where I can be more like, 'Oh that more complex word that I know might actually be the word this time.' "
     Wordle, the basic brain-teaser created for one person, is now a staple of everyone's day. 
Leave a Comment
About the Contributor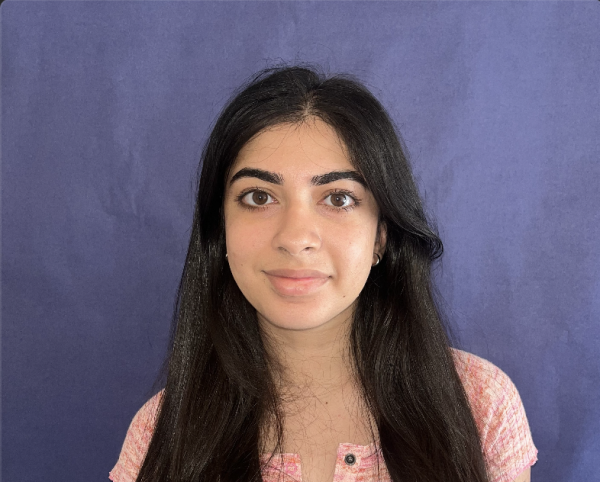 Aarushi Khurana, News Editor
Aarushi Khurana is a senior at Monte Vista and is returning for her third year in journalism. This year...