The Winter Olympics: skating in the midst of a diplomatic snowstorm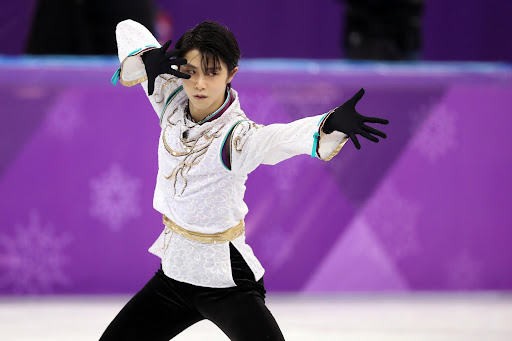 The 2022 Beijing Winter Olympics have arrived and this year's Games are one for the books. From tensions 
between national governments to history-making figure skaters, this winter will surely be unforgettable.
     The Olympics is an event in which the world comes together to honor the blood, sweat, and tears of athletes all around the globe. The event is a way to establish peace and create friendly competition between nations; however, this time around, the event isn't so amicable.  
     In early December, the Biden administration announced it would be boycotting the upcoming Winter Olympics, though only diplomatically. While U.S. athletes will still be participating, the administration will not be sending any official representatives to the Games as a way to condemn China's alleged crimes against humanity, including the genocide of the Uyghurs. This boycott has amassed bipartisan support from critics of China's human rights record. 
      "[The tensions] stem from a human rights standpoint," James Rossi, Monte Vista's Social Science teacher, said.
      The Uyghurs are a Turkish Muslim ethnic group from the autonomous territory of Xinjiang. For years, China has been accused of detaining more than one million Uyghurs in internment camps, which the Chinese government calls "re-education camps." There is evidence of Uyghurs being used as coerced labor and of women being forcibly sterilized. 
     However, it was only after Beijing crushed the democracy movement in Hong Kong, threatened an invasion into Taiwan, and was accused of being responsible for the disappearance of Chinese tennis star, Peng Shuai, that many on the global stage have declared a human rights crisis in China. 
     "[These actions] have led the Biden administration to not send any diplomatic personnel to the Olympics, as a protest to… [China's] political, social, and economic roadblocks that they have put [their people],"  Rossi said. "We've sent pretty clear signals that it's not been and will not continue being business as usual between the world's two largest economies… At this point, [the boycott is] more symbolic than anything. Real action has to be taken on the UN security council, but China has the ability to veto any kind of attempted action to condemn China's actions and moves against the Uyghurs… It's going to be more symbolic than actual policy movement."
     China has denied all these claims of human rights violations. While these controversial matters are unsettled, some worry about what kinds of effect the boycott might have on the American athletes' performances.
     "I think the athletes have always been so focused on their sport and preparing for the Olympics no matter where it happened. It's just unfortunate that these Games come at a time when tensions are really high and there's just a lot of unrest with what's going on in China right now," Kristi Yamaguchi said.
     Yamaguchi is a former American figure skater who competed and won gold in the ladies singles in the 1992 Olympics, where she became the first-ever Asian-American woman to do so. She is also a two-time World Champion and U.S. National Champion.
    "But these are athletes. They're not politicians. Hopefully, they can go in there and feel safe and feel like they're in an environment that can get them [to] their highest level," Yamaguchi said.      
     Along with government tensions, the COVID-19 pandemic has been running rampant, adding to the stress surrounding the Winter Olympics. 
      COVID-19 has been devastating the world for the past two years, and the upcoming Games are no exception. Cases continue to spike and jeopardize the health and success of soon-to-be-competing athletes. As of February 3, the total number of cases among athletes and team officials linked to the Olympics hit 287.
      In response, China has been very strict with its COVID-19 protocol. From the moment athletes, their teams, and journalists land in Beijing, they will be tested for COVID-19 regularly. At the Games, China is requiring vaccinations or quarantining for 21 days after arrival. 
      The Games have a "closed-loop system," in which they will be held in a bubble completely cut off from the rest of the city. The closed-loop system entails a closely guarded series of hotels, conference centers, and stadiums. An estimated 11,000 people will be enclosed in this bubble. It also has its dedicated transportation system, with 4,000 vehicles dedicated to moving participants from place to place.
     This Winter Olympics might be different from the past ones, but excitement for the games has remained the same. The Olympics is an event in which athletes of every background compete to gain recognition for their country. The participants vie for podium positions in the name of patriotism, pride, and honor. The event is the most prestigious display of human strength, both physical and mental. 
     Out of the more than 100 events, figure skating has been one of America's favorite Olympic events for decades. The elegance and agility mixed with the painstaking hard work and diligence of the competitors is truly a sight to behold.
     "I feel fortunate. It was obviously way back in 1992, but I felt really prepared for what I was about to face and I knew I had trained and I had really done everything I could. That helped give me confidence. That no matter what happened if I skated great and won a medal, or didn't win a medal, at least I knew I gave it all I had," Yamaguchi said. "I just let myself really rely on that preparation and training I had done, and that helped carry me through it all." 
     During this year's Olympics, winter athlete legends will be remembered while new and returning athletes will try to make their mark on the world. Of these returning athletes, Yuzuru Hanyu's appearance is highly anticipated among fans.
     Hanyu is a Japanese male figure skater and the back-to-back reigning Olympic champion of the men's singles. During this year's Olympics, Hanyu is expected to place first on the podium in the same event he has been dominating for the past eight years. Along with his two Olympic gold medals (OGMs), he has the title of a three-time World Champion, four-time Grand Prix Final Champion, and five-time Japanese National Champion. 
     During the 2021 Japanese National Championship, Hanyu attempted a figure skating jump that had never before been seen in competition: the quad-axel. This is the most difficult jump to perform for a multitude of reasons, the main one being the fact that the skater takes off going forward, requiring the skater to add another half of a spin in the air. Nevertheless, Hanyu had attempted the jump and landed upright. However, it was downgraded to a two-footed landing because he stumbled; even so, he took home the gold medal. Hanyu has announced that he would be attempting the jump at the 2022 Beijing Olympics, intending to land it. 
     Along with Hanyu, viewers are excited to see other dominating athletes such as Nathan Chen who has already set his won records.
     Chen is a 22-year-old figure skater and is the first one to have landed five types of quadruple jumps in a competition. Since earning fifth place at the 2018 Winter Olympics in Pyeongchang, he has been undefeated in every competition he entered, until October 2021. He will be representing America in the upcoming winter Olympics again. 
     "He's probably our brightest hope for a gold medal in figure skating and he has really dominated men's skating for the last four years…he barely missed the podium at the last Olympics, so [I'm] really hoping that he has his moment at these games. It's going to be tough though, it won't be easy," Yamaguchi said. 
     With all the arising issues surrounding the Olympics, nations are even prouder of their athletes for confronting and ultimately overcoming these obstacles.
     "I think that what we see at the Olympics and why it is so awe-inspiring is [because] so much greatness is always shown … we know some of the challenges [the athletes] have faced going into it and I think that's one thing that makes it so fascinating to watch because it's just human triumph at its best," Yamaguchi said.
Leave a Comment
About the Contributors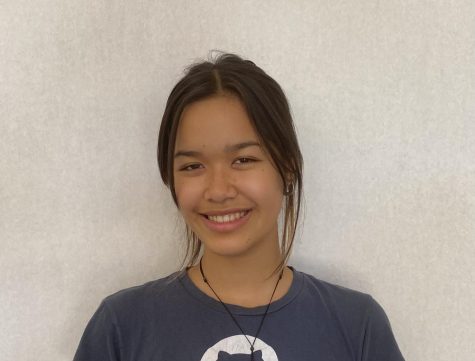 Siena Vu, Art and Photo Director
Siena Vu is a junior at Monte Vista returning for her second year on the Stampede. She is the Art and...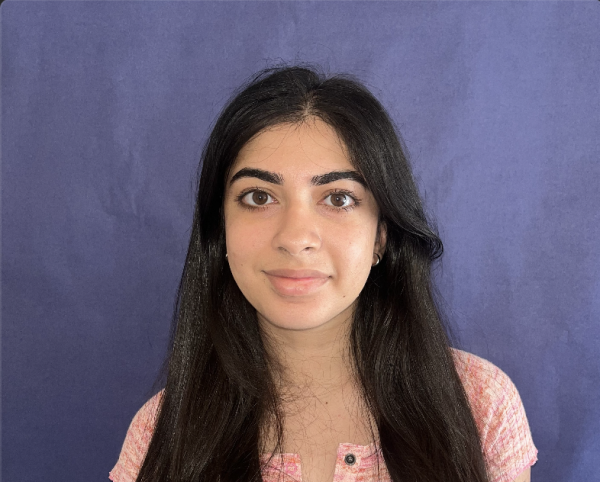 Aarushi Khurana, News Editor
Aarushi Khurana is a senior at Monte Vista and is returning for her third year in journalism. This year...