Monte Vista's Readiness for Another Strain of COVID-19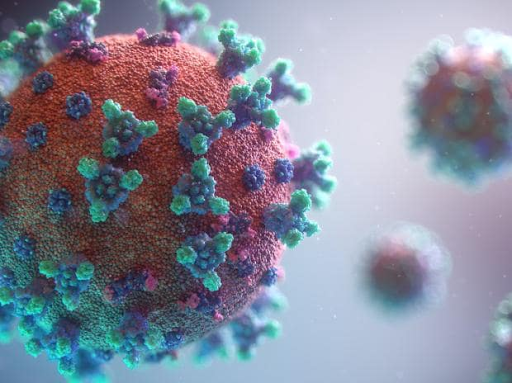 As the number of COVID-19 cases significantly increases due to new variants and the loosening of safety procedures—such as reduced masks mandates, reduced limitations on gatherings, and the reopening of many public areas and attractions—cases are surging once again.
     Toward the end of summer 2021, cases began to decline through the use of the vaccine. However, they began to rise again following Thanksgiving. Because we did not reach herd immunity at the time, there have been various mutations allowing different variants to spread such as Delta, Omicron, and the newest variant called BA.2, thus extending this pandemic.
     When Omicron was first introduced to the U.S, it did not present itself as a threat. However, its high transmissibility rate allowed it to spread rapidly, becoming the dominant variant of COVID-19 in just a few weeks. Consequently, a subvariant of Omicron has developed and has been given the name BA.2. It is noted to be 1.5 times more transmissible than the Omicron variant and has already made its appearance in over half of the U.S.
     Although BA.2 has a higher transmissibility rate, specialists have yet to discover how much more severe it can be. Until then, the original Omicron strain remains the dominant variant.
     Whether BA.2 proves to be more or less severe, all COVID-19 variants are still a problem as there is an average of about 500,000 new cases per week in the U.S. alone.
     Coming back from Winter Break, Monte Vista had the highest number of positive cases in the district with 30 people infected, and the number of cases nearly doubled to 58 the following week. However, Monte Vista students, as well as other students within the San Ramon Valley Unified School District (SRVUSD), are recommended to attend school even if they have been potentially exposed to someone with COVID-19.
     "We follow the guidelines of county health," Monte Vista High School principal Dr. Kevin Ahern said.  "We are never going to exceed these guidelines." 
     Due to the rise in cases, student and teacher absences have been adding up which may affect students' education. These absences leave confusion in many of the students who were unable to attend in-person classes as they try to keep up with assignments without the guidance and lessons of their teacher
     Additionally, the teachers' absences create problems and difficulties for the students who can partake in in-person education. Students aren't able to properly learn or get instruction on assignments.
     "I have done nothing in class," sophomore Nicholas Timbers said, "Just a lot of subs… we haven't really learned much."
     As COVID-19 continues to spread, local governments are having to reconsider their COVID-19 policies. For example, the Oakland Unified School District had both teachers and students walkout to protest against in-person learning. This is only one group out of many across the country who are protesting in-person learning and are requesting an option to go online which then begs the question: are we going back online?
     "We, [Monte Vista], don't make that decision as a district; the county makes that decision for us," Ahern said. "If county health said all of a sudden that we need to move to remote [learning]. . . then we would follow that."
     Although we may not have the choice to go online or stay in person, within the U.S there are plenty of universities that chose to start the new year with virtual learning such as the U.C. and C.S.U. systems to protect their students so they can get past the COVID-19 spike.
     As online school may be our safest option, there are also ways in which it isn't beneficial for students' education and social lives. Going back to virtual learning could possibly make receiving help difficult for students as communication online could cause more problems and confusion. Furthermore the transition to online schooling will cut off students from their social life and connections to classmates as well as their friends.     
     Whether we stay in person or go to virtual learning, COVID-19 is still a threat that may not be harmful to you but can potentially be harmful to friends and family. By recognizing that COVID-19 is still causing hard times for some people around the world, you can help do your part by staying safe through the use of masks and vaccines as we spend our time on campus.
     "Covid has taught us to be flexible," Monte Vista Counselor Mrs. Tegeler said. "We have to keep that mentality."
Leave a Comment
About the Contributors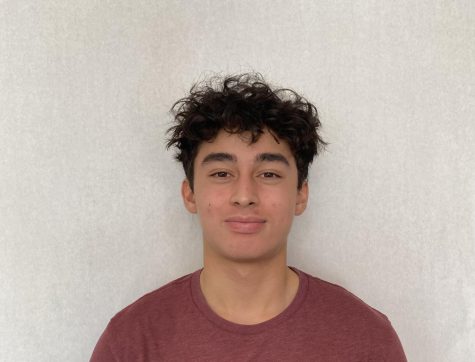 Connor Clark, Staff Writer
Connor Clark is starting his second year on The Stampede and is a junior at Monte Vista. Connor is a...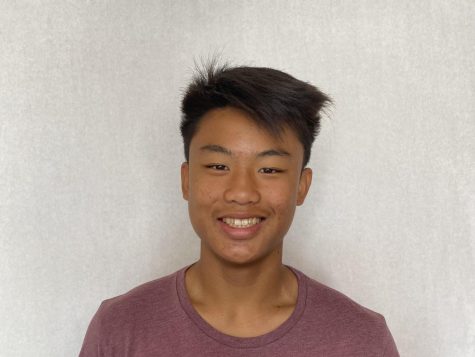 Joshua Balagot, Staff Writer
Joshua Balagot is a junior at Monte Vista. This will be his second year on The Stampede and will continue...