Bringing back real competition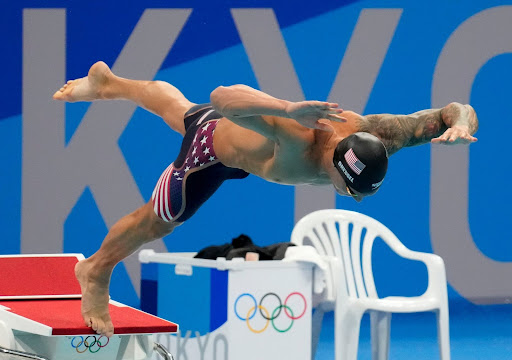 Athletes have never given up on trying to gain an edge over their competition. From composite alloy baseball bats to sharkskin-inspired swimsuits, sports are constantly evolving as a result of advances in technology. In fact, advanced technology is becoming almost a necessity for all athletes. 
     Football and soccer teams are avid users of film technology, analyzing movements as well as gaining an understanding of the habits and tendencies of their competition. Track and field runners invest a lot of money in advanced running shoes. For example, the Nike Dragonfly and Vaporfly are extremely popular running shoes for track and road running, costing between $150 to $250. Kailey Emmons, a junior, is on the cross country and track and field team at Monte Vista.
     "There are people with a different pair of spikes for each track event that they compete in," Emmons said. "The shoes do make a big difference based on both the shape and material of the sole as well as how light they are."
     Baseball players, at every amateur level, including college baseball, use bats with the best metal composition for more strength and power. Even at your local little league baseball game, the Easton Mako bat will never fail to make an appearance. 
     However, these bats are banned in the Major and minor leagues because players would be hitting home runs left and right. In fact, baseball is only one example of a governing body banning certain technologies. While technology has helped athletes improve their performance, sometimes technology is so powerful that focus strays away from the sport itself. Swimming has a long history of attempting to use technology to gain an edge. In 2008, the development of pure polyurethane suits began. In the 2009 World Aquatics Championships, 43 world records were broken, leading the event to be dubbed "the plastic games" by critics of the super-suits, who have also gone as far as to call the suits "technical doping." These suits in question compress the body and increase buoyancy and stability while reducing drag. In a sport where every millisecond counts, this is not something elite swimmers can pass over. Following the 2009 World Championships, these suits were banned and only suits that had textile materials were approved. Thirteen years later, the frenzy over suits hasn't died down. With multiple brands to choose from, swimmers are stuck trying to figure out which suit will help to drop the most time in their races. Madeleine Kan is a competitive swimmer who regularly participates in competition.
     "Having a fast suit has become the norm," Kan said. "However I feel that the amount of focus [the swim community] puts on them does not represent how much they truly make a difference."
     Even the most niche of sports are seeing the effects of advanced technology and innovation. Technology perhaps has the strongest impact on chess, which is not something typically seen as a sport, but is a recognized sport by the International Olympic Committee. With the rise of supercomputers, traditional chess theory and creativity is being overshadowed by artificial intelligence (AI) networks. In the 2018 World Chess Championship, the twelve-game match had to go into tiebreak blitz matches (games played under short time controls), as neither player had won a single game. Even though use of computers during matches is strictly prohibited, many members of the chess community have expressed their doubts over the future of classical chess (chess played with longer time control) including current World Champion Magnus Carlsen because of computer-based preparations.
     "I think in general the future of classical chess as it is now is a little bit dubious", Carlsen said in an interview with the Norwegian Chess Federation. An alternative chess game, Chess960 or Fischer-Random, is a chess game where the starting squares of the pieces are randomly generated with a few restrictions. The idea is to prevent any player from gaining an edge with opening preparation. 
     Although baseball, swimming, and chess are examples where the governing body of the sport chose to specifically ban certain uses of technology that would overly increase performance, many other sports such as soccer have their own source of 'performance-enhancing technology' that do not give athletes the same level of advantages. Josh Wright, a senior, is a competitive soccer player for both Monte Vista and the Diablo Valley Wolves.
     "There are different shoes that supposedly help for different positions on the field," Wright said. "But an equally if not bigger factor is how cool they look, because for the most part, the shoes don't make that big of a difference in performance."
     This is because for sports like soccer, no matter how advanced technology can get, the advantages they provide will never be able to significantly change the performance level of the sport itself. After all, there is only so much you can implement into a pair of soccer shoes. 
     Despite the relentless effort by companies to develop the most advanced state-of-the-art technology, the bans against these technologies are the first step to keeping sports as a competition between humans, not a competition between technology.
Leave a Comment
About the Contributor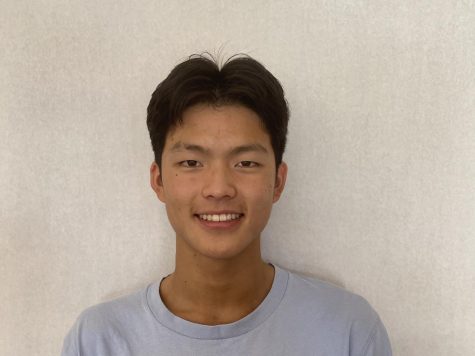 Edi Zhang, Editor-in-Chief
Edi Zhang is a senior and will spend his fourth year on The Stampede as the Editor-in-Chief. He is honored...