Vaccine Mandates in Sports: Let or Fault?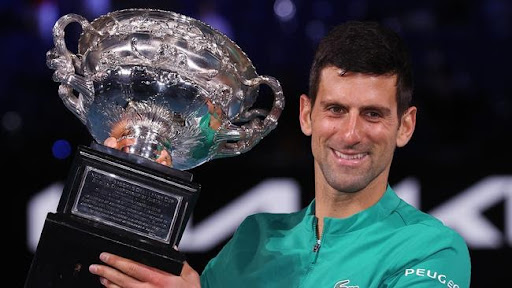 Often the controversies that occur in the world we live in are mirrored in the sports world. While the topic of COVID vaccine mandates has without a doubt been debated at millions of dinner tables throughout the past couple of months, the discourse has just taken a turn in the world of professional sports. 
      As of now, no professional sports league has mandated the COVID vaccine for its athletes. Without a mandate, the pressure put on by leagues has pushed most athletes to get vaccinated. Though hesitancy remains among athletes who now make up a small minority in professional sports, the National Basketball Association (NBA) as of December reached a peak of 97% vaccination rate. There is a mandate in place for coaches, front office officials, league officials, and anyone coming in contact with players.
     "I think the approach taken to vaccines by the NBA worked for the most part since players had to take into consideration numerous factors and weigh the pros and cons," Monte Vista senior Nithin Thumma said. "But ultimately the NBA never had to make the vaccine mandatory across the league".
     Outside of the NBA, twenty-time Grand Slam winner tennis superstar Novak Djokovic has recently joined the minority of athletes taking a stance against the vaccine mandates. Djokovic, an outspoken vaccine critic in the past, has gained huge support from those far and wide in the bizarre events that transpired at the 2022 Australian Open tournament. 
     In April of 2020, long before vaccines were approved for emergency use, Djokovic foreshadowed his stance in a tweet in which he described himself as "opposed to vaccination". However, he did say if it became "compulsory" he would weigh the pros and cons. 
     Nine months later, that very scenario has become reality for Djokovic. Unlike most professional sports leagues, the Australian Open required players to be vaccinated in order to compete. In addition, Australia, like many other countries, has required travelers to be vaccinated unless they can prove that they are exempt.  
     "Rules are rules when it comes to our borders," Australian Prime Minister Scott Morrison said. "No one is above these rules". 
      On December 16th, weeks prior to his attempt to enter Australia, Djokovic tested positive for COVID-19 after being exposed at a sporting event. This positive test became the basis for his exemption from the vaccine requirements in the Australian Open which he has won a record-breaking nine times. While positive for COVID, Djokovic knowingly exposed others by doing an interview with a French magazine and attending a youth tennis tournament. 
     Initially granted a visa to enter the country with an exemption, Djokovic boasted about being exempt from the mandate on social media. Unsurprisingly, many Australian citizens were outraged. Many residents and some fellow tennis players felt Djokovic should abide by the same rules.
     "It seems not everyone is playing by the rules… a very small (minority) chose to follow their own way, which kind of makes the majority look like fools," Greek tennis player Stefanos Tsitsipas said. 
     Upon arrival, Djokovic was detained by Australian officials and held for eight hours before his visa was revoked.
     "Shame on them. The entire freedom-loving world should rise together with Serbia," Srdjan Djokovic, Djokovic's father, said. "They crucified Jesus, and now they are trying to crucify Novak the same way and force him on his knees." 
     After submitting a plea to the Australian high courts, his visa was reinstated on the grounds that he had a medical exemption. The defending champion and number one seed then began practicing for the tournament. Days later it was revealed that Djokovic had failed to declare that he had traveled to other countries in his initial filing of the application. 
     Once again his visa was revoked and he was deported from Australia. 
     This incident has set a new precedent for mandatory vaccinations in sports. For some who oppose Djokovic's stance, it signifies the importance of the rule of law. No man, regardless of Grand Slams, should be exempt from the rules followed by others. To others who support Djokovic's stance, it reinforces their thoughts on the government's role in ordinary citizens' daily lives. 
     While Djokovic has become a figure of freedom to many, it has come at a cost. In standing his ground, it has become clear that countries with mandatory vaccination requirements to enter intend to stand their ground as well. 
     "The rules should be according to where they are playing…" Thumma said. "In many cases, there can still be repercussions if you are an athlete today and remain unvaccinated such as forfeiting a match or sitting out a game."
Leave a Comment
About the Contributor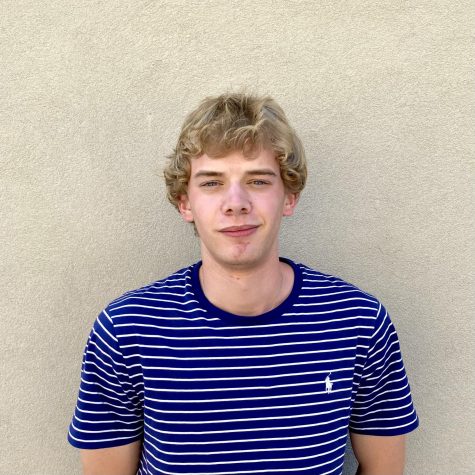 Brooklyn Weber, Sports Editor


Brooklyn Weber is Senior at Monte Vista, returning for his third year in Journalism. In addition,...