It might be rare, but it's always there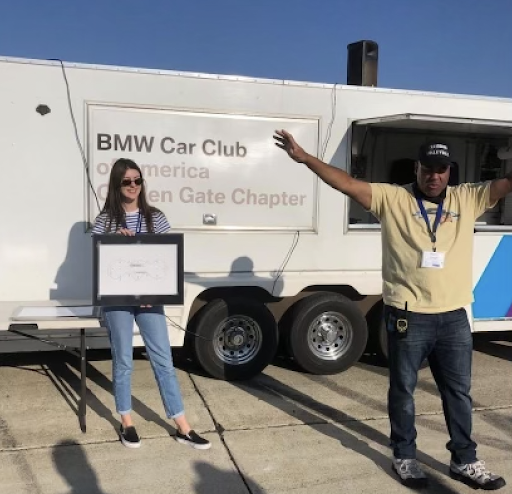 Driving, something almost everyone participates in on a daily basis without thinking, is inherently a dangerous activity. And although the chances of accidents are extremely slim, Monte Vista senior Ginny Herron won't let the rarity of the accidents stop her from spreading defensive driving measures.
     After almost losing her mother as a passenger in a near-fatal accident involving drunk drivers, Herron realized that passengers have little to no control over accidents. Although it is inevitable that people will drink and drive, she hopes to bring awareness to the problem and work to prevent it as much as possible. 
     Herron started by educating herself on defensive driving skills in emergency situations. Shen participated in an advanced driving clinic where she learned to deal with possible dangers while driving such as hydroplaning, swiveling, and getting around obstacles. After taking the special defensive driving course not usually required during Drivers Ed, Herron felt the need to share what she learned to other teenagers.
     "I thought about what I could do to help so I teamed up with a local club that hosts defensive driving clinics called the BMW Car Club of America," Herron said. "They have a chapter in the Bay Area and I started a GoFundMe to help raise money for their advanced training clinics." 
     After trying to raise funds for this club, she realized that GoFundMe did not involve as many people as she had hoped. Herron thought that people would have more of an incentive to donate if they were given something in return, and that's when she discovered Redbubble. She creates her own designs that can be printed on mugs, pillows, stickers, shirts, and other items.              
     "Redbubble is nice because you just have to upload designs," Herron said. "It all came together pretty well and I was also able to advertise through Instagram."  
     The proceeds from her shop are donated to a non-profit organization, Mothers Against Drunk Driving and the BMW Car Club of America. 
     Herron is also expanding her audience by researching distracted driving with a professor at the University of Pennsylvania. 
     "Without giving too much away for what I'm doing in the future, I am working with a professor who is leading a study on distracted driving," Herron said. "The study will revolve around an app that will track how much people go on their phone while driving." 
     Herron hopes to use the skills she has learned in opening her Redbubble shop in her future as an entrepreneur. With all she has already accomplished, Herron plans to continue her business and find new ways to promote safe driving. 
     "Redbubble is my first exposure to the business world," Herron said. "I experienced reaching out to people, networking, managing funds, and working on digital product design." 
     Herron hopes to influence other teenagers on safe driving because nobody knows what is going on in someone else's car while they are driving. 
     "I would say the biggest thing is to have patience and put yourself in other people's shoes when you're driving," Herron said. "Somebody could have an emergency in their car which could be the reason they're going slow, or a kid could be sick in there. I think you should just have patience with people but also be defensive while driving." 
Leave a Comment
About the Contributors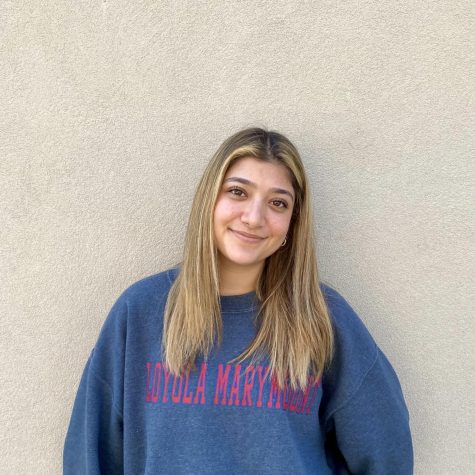 Nikki Esmaili, Staff Writer
Nikki Esmaili is a senior at Monte Vista High School and will spend her first year on the Stampede as...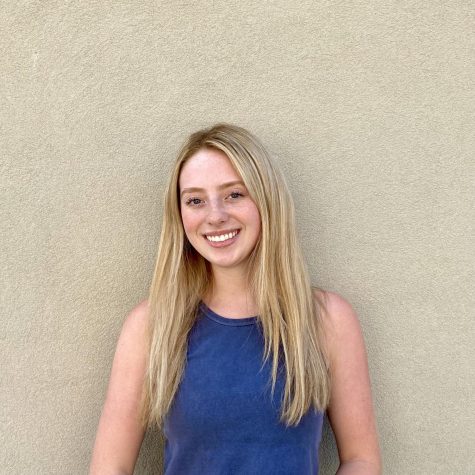 Julia Cotton, Staff Writer
Julia Cotton is currently a Senior at Monte Vista. This is her first year on the Stampede. As a staff...