Leaving a Mark
A Monte Vista athlete commits to play lacrosse at Long Island University (LIU), just months after thinking an injury would halt her chances of ever stepping foot on the field again. 
     Growing up, senior Ava Mark always considered herself an athlete; however it wasn't until her  freshman year that she discovered her passion for lacrosse. 
     "I never wanted to play," Mark said. "I never wanted to go to practice either, but freshman year something clicked and I started to really really like it."
     After the click, Mark began to take pride in her lacrosse career; she was determined to play at the Division-I level in college. 
On April 16, 2021 she was almost robbed of this dream. 
     "On our second to last game of the 2021 season, we were playing California High," Mark said. "I had a hip flexor injury earlier that week and the doctor told me to take a few days off…Friday came along and I was feeling good, so I was going to play."
     Although confident in her ability to play, things soon took a turn for the worse. Fifteen minutes into the game, while Mark was defending a California High player, her worst nightmare came true. 
     "As we were running, she changed directions really quickly, and I planted and my knee popped and gave out," Mark said. "Right as I hit the ground I knew exactly what happened…the sound of my knee popping just replayed in my head." 
     Most anterior cruciate ligament (ACL) injuries occur during high impact sports when your foot is firmly on the ground and something hits your leg while your knee is locked. It can also happen from a quick change in direction.  When one has an ACL injury, it may take surgery or physical therapy in order to recover. Some may never recover.
      After this moment Mark fell into a dark place; her injury took a huge toll on her mental health and caused her to lose motivation. She became so discouraged once many schools she was in contact with dropped her. No longer being able to play the sport she loved became a very viable  possibility.
     "Right as [the colleges] told me, it felt like everything was just taken away." Mark said. "I just thought of all my hard work and everything I put into this. What did I do to deserve this? I worked so hard just for this to happen."
     Mark contemplated quitting lacrosse after her injury. Eventually she realized that it was just an injury and she could overcome it. She pushed through the hard days and continued working hard to recover. 
     Six times a week Mark attends intense sports physical therapy in order to gain all of her strength back in her leg. Her rehabilitation process also includes athletic training, like lifting weights to keep the rest of her body strong and ready to go when she is recovered. 
     "Right now it's starting to pick up a lot…It's definitely hard work and you have to be dedicated because it is frustrating, but trying to play a sport in college is what really drives me," Mark said. 
     Through her recovery, Mark has found a way to connect with others. She started an Instagram page where she posts her recovery process and talks with people who went through a similar experience. Young girls ask her questions through the account, and she says it is motivating to know that her journey is helping others. 
     As of now, Mark is not fully recovered. Working hard every day, she hopes to be ready to play in the Spring for her senior season, and then in the fall at LIU. Returning to the field, she knows it will not be the same as before her injury. 
     "I don't think I'm going back to full speed because something that challenges me a lot is fear, and I never want to go through that situation again," Mark said.
Leave a Comment
About the Contributor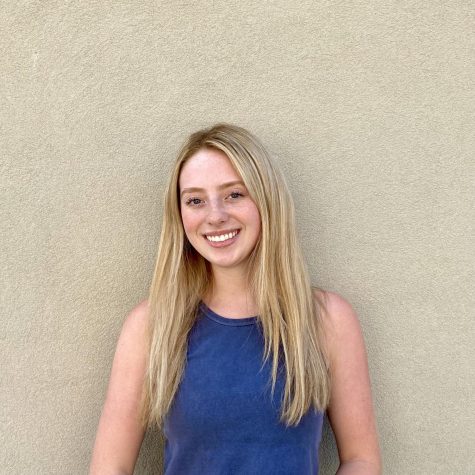 Julia Cotton, Staff Writer
Julia Cotton is currently a Senior at Monte Vista. This is her first year on the Stampede. As a staff...