There's a new player in town: Korean pop culture
Red light! Green light! Watch out, player #067, Korean pop culture is fast approaching!
     From "Squid Game," a Hunger Games-like show amassing over 111 million worldwide viewers, to the 40 million members of BTS's fanbase, Korean pop culture's influence is quickly expanding. Korean pop culture, colloquially known as Hallyu, continues to garner worldwide adoration, especially among Western audiences.
     The inception of Korean pop culture can be largely attributed to American music during the Korean War. Stationed in South Korea, American troops were commissioned to comprehend Korean culture through a radio station called AFKN. With intermissions of popular American music and its fusion of cultures, this network quickly became popular among the closely intertwined nations. 
      It wouldn't be until much later that Kpop would finally solidify its place in a diversifying America. A blend of Korean lyrics and outlandish imagery skyrocketed "Gangnam Style" to viral popularity. With over 4.3 billion views as of today, Psy's "Gangnam Style," exceeded the view limit counter on YouTube. This song was a catalyst for not only Kpop's introduction to Westernized audiences, but also Korean pop culture as a whole.
     "I love how much attention South Korea is getting right now because it shows just how far it's come," said Elizabeth Tak, a Korean-American sophomore at Monte Vista. "It wasn't such a well-known country, but with the boom of K-pop and K-dramas, South Korea is really benefiting from it."
     The South Korean dystopian drama "Squid Game" is the latest show to reach virality. The nine-episode TV series inspired Halloween costumes, traditional Dalgona candy recipes, and even shoe sales. White, slip-on Vans featured on "Squid Game" players have compelled fans to get a pair of their own. Since the release of the buzz-worthy show, sales of these shoes have increased by over 7,800% in the weeks following its release.
     This sales spike is not unique to just the Squid Game franchise; the popularization of Hallyu music and entertainment has become an essential economic sector in South Korea. Called the "Korean Wave," this concept has even solidified its place as a form of soft power that South Korea holds over Western nations. 
     To continue the expansion of this cultural juggernaut, the South Korean government has subsidized its promising creative industries, hoping to compete with America's monopoly over cultural exports. Additionally, in 2014, South Korea allocated 1% of its yearly budget to support this lucrative enterprise, a number that increased to 10.4% in 2020.
     This country has benefited from the ripple effect of Korean culture on Westernized audiences. BTS, arguably the most popular boy band in the world, is one of many contributors to this phenomenon. Their popularity has fueled foreign interest in South Korea, increasing tourism, interest in food and street fashion and even the study of the Korean language. BTS's influence has generated an annual income of around $5 billion for the nation.  
     At Monte Vista, BTS songs are popular among students, but some are skeptical about the arrival of the cinematic quality of new Korean shows like "Squid Game."
     "Though "Squid Game" was cinematically impressive, the show did not meet my expectations," freshman Maddie Yuan said. She felt that originality, present in most other K-Dramas, was lacking. Many viewers worry that putting K-dramas and other Korean entertainment on a global platform will distort the authenticity of Korean customs spotlighted in these shows.
    On the contrary, sophomore Angela Parinas, although new to Korean TV, enjoyed it.  
     "I thought it got so popular so fast because of the suspense and I really loved the different characters and their development," Parinas said. 
     Whether you like "Squid Game" or not, it's hard to argue that Korean pop culture hasn't earned its spot in the global entertainment industry. The revolutionary nature of Kpop has cemented it into today's top hits and trending shows. When it was created, Hallyu was a way for the US and South Korea to better understand each other and this continues to create and enlarge fanbases today. 
     As Korean culture continues to grow and reach more people, the whirlwind success of Korean culture in the states has shown that player #067 might be here to stay. 
Leave a Comment
About the Contributors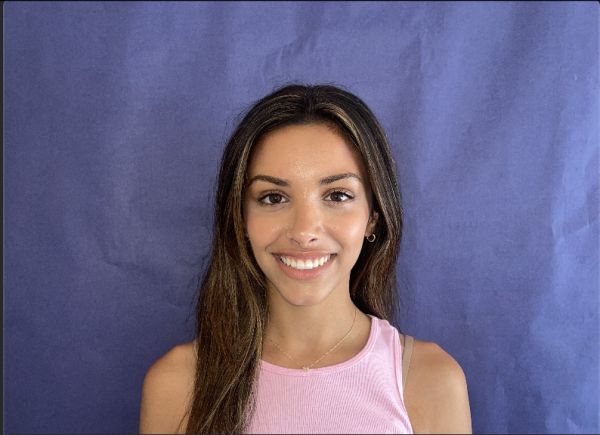 Olivia Brandeis, News Editor
Olivia Brandeis is a junior at Monte Vista. This is her second year in journalism and she will contribute...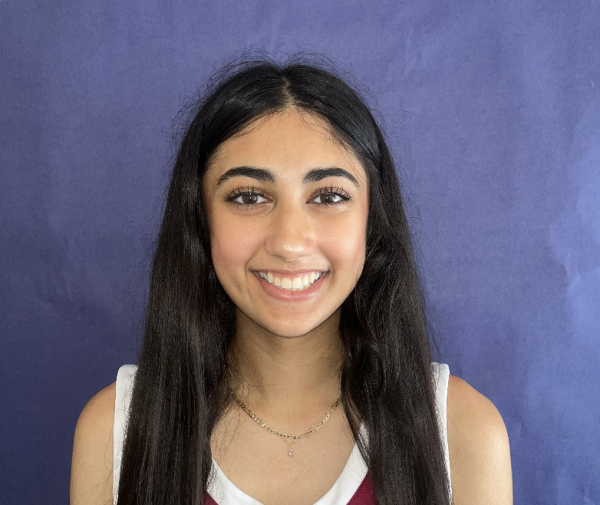 Maya Bhatt, Editor-in-Chief
Maya Bhatt is a senior in her third year of Journalism, and she is thrilled to lead The Stampede as the...