Monte Vista's Jewish Student Union takes a stand against hate
When "January 27 national day" is typed into a Google search, the first thing to pop up is National Chocolate Cake Day. Beyond the celebration of a delicious dessert, the date has a more solemn meaning: it is Holocaust Memorial Day.
     This small example of ignorance leads into the larger issue that the Jewish community is often forgotten about when it comes to religious hate, but Monte Vista's Jewish Student Union (JSU) refuses to let this continue.
     The JSU is a national organization that consists of clubs aiming to educate students about Jewish culture. Senior Tamar Franbuch, President of the JSU, decided to start this club at Monte Vista her sophomore year due to all of the Jewish hate she was seeing.
     "There were swastikas on the walls around campus, a lot of anti-Semitic sayings, and Holocaust jokes," Franbuch said. "I wanted a Jewish community, and I made it by creating the Jewish Club."   
     The club leaders are planning to make a change by educating students and bringing awareness to the problem. Senior Alisa Ioffe, treasurer of the JSU, recognizes that due to a lack of education on this issue, many students do not notice that what they are doing is wrong.
     "We have a plan to incorporate a higher level of education about the Holocaust in the history department," Ioffe said. "We want to let the staff know that we would like to be seen, and that they should take us seriously."
     This lack of education and awareness goes far beyond our small high school community. A study was recently done by the FBI that shows although Jewish people make up 2% of America's population, they are the target of 58% of all religious hate crimes.
     Educating people is essential to stopping hateful behavior, but as the face of Jewish students at MV, Franbuch has experienced a lot of anti-Semitism. Students often make jokes about her religion and ask inconsiderate questions about the Star of David that she wears around her neck.  
    Franbuch claims that the amount of hate she receives has increased since she became President, but she is willing to face this backlash in order to better the situation for other Jewish students.
     "All of our board members are seniors, so we want to educate enough that when we leave Monte Vista, the community that is accepting of Jews continues," Franbuch said. "We are also educating by going into other classes such as World History and World Geography."
     In these classes, the JSU educates students about important aspects of Jewish history, such as the Holocaust. They also inform students about false Jewish stereotypes, and what steps students should take to debunk them.
     As a result of the club, Franbuch and other members discovered that they were not the only ones experiencing anti-Semitism at MV. Club members have felt unsafe wearing the Star of David around their necks, have had anti-Semitic jokes told to them, and feel the need to stay quiet about the fact that they are Jewish.
     "To students, hearing these things is a normal experience," Ioffe said. "We want to work alongside other movements to make Monte Vista a better school."
     Teaching lower classmen in these courses about stereotypes and how to stand up against them helps students become better people, and they will hopefully carry this knowledge with them throughout their lives.
     "Remember that we face hate, and that silence is compliance," Franbuch said. "Speak up if you hear something anti-Semitic."
Leave a Comment
About the Contributor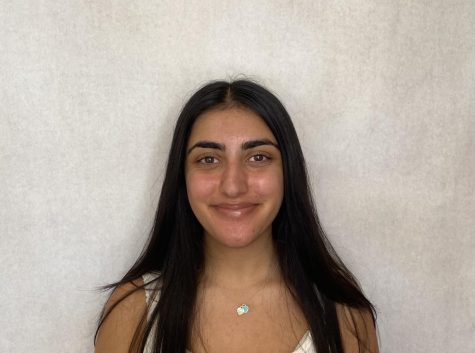 Shreya Bhasin, Social Media Manager
Shreya Bhasin is a senior and starting her fourth year on The Stampede.  Shreya has been Social Media...