A Negative COVID Test With a Cough
As temperatures begin to drop, sicknesses like the cold and flu are spreading throughout student communities. Many of these common winter illnesses cause symptoms similar to COVID-19, but aren't COVID-19.
     The San Ramon Valley Unified School District's (SRVUSD) COVID-19 health protocol requires students to be tested when they show symptoms similar to COVID-19 regardless of vaccination status. These symptoms include fever, cough, fatigue, headache, loss of taste and smell, and more.
     If tested positive, a student will be allowed to return to campus after 10 days in quarantine. If tested negative, students are permitted to return to campus after receiving their results. 
     As this edition goes to press, there has been only one student or staff case within the last 14 days of Nov. 26 and a cumulative total of 30 cases since Aug. 9. (COVID-19-related data can be found on the SRUVSD's online COVID-19 Case Dashboard.) However, this doesn't account for the number of students who show COVID-like symptoms that currently attend school or are choosing to stay at home. 
     While the Centers of Disease and Control and Prevention (CDC) reports that California, specifically the San Francisco-Oakland Bay Area, has 'minimal' amounts of influenza cases, they predict that during the winter months, the number of cases will jump to a 'moderate' amount.. 
     Because COVID-19 and flu symptoms are so similar, it is difficult to distinguish the difference between the two without administering a COVID-19 test. Senior Sofia Viscuglia got sick in the second week of October, but she tested negative for COVID. 
     "My sickness lasted about a week and it was terrible," Viscuglia said. "I couldn't get out of bed, I slept for 12 hours straight, had the chills, and missed many assignments." 
     While students who show symptoms stay home to prevent the spread of their sickness, they also miss class assignments and lectures, especially now that Monte Vista is exclusively in- person. During online school, many teachers recorded their lectures for students to watch if they wanted to review or if they missed class. 
     When Senior Kevin Wang missed a week of school earlier this fall, it took him weeks to finally catch up on tests and missing work. 
     "After I finally recovered, I came back to school to make up about four different tests, all of which I learned…[by] self-studying," Wang said.
     As the spread of the influenza virus increasingly gets worse in the winter months, many are taking extra precautions to stay safe, whether it be wearing a mask outside of school, getting voluntary COVID tests, and even limiting interactions with peers.  
     "I think it's highly important for those who show symptoms to stay home, and keep the rest of us safe and healthy," Wang said. 
Leave a Comment
About the Contributor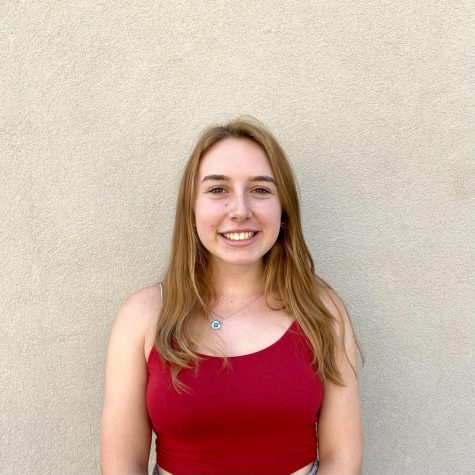 Angelina Izmaylova, CC Spin Editor


Angelina Izmaylova is a senior who is the CC Spin Editor and Breaking News Editor for The Stampede....