Supply Chain Issues Affect Holiday Season
     Recently, there have been issues with the distribution and availability of goods caused by the reopening of the economy after the COVID-19 pandemic, surging demand, and a lack of workers, especially in the transportation sector.
     The shortage is affecting almost all goods, from food to computer parts to cars. Ports are clogged. Amazon is expecting "several billion dollars" in costs over the holidays, and retailers are trying to incentivize people to buy earlier.
    During the pandemic, where items were sent and which items were bought changed greatly. For example, many people bought computers for online work and school, and medical supplies were sent worldwide to fight the pandemic. This change led to shipping containers getting stuck in areas that had to deal with this massive influx of demand.
    Additionally, people have recently resumed social activities, such as eating at restaurants and traveling, increasing consumer spending even more. Now, during the holiday season, spending is going to shift again.
     Suppliers have been scrambling to deal with the changes in demand and haven't been able to prevent delays. Many companies had operated on small margins to lower costs, leading to shortages when pandemic-related changes struck. As the holiday season goes on, economists predict that supply chain issues will be exacerbated and last into 2022.
     The labor shortage has also been identified as a cause of delays by some, including Monte Vista Economics teacher William Powers.
     "The number one problem is that there are not enough workers, at all levels," Powers said. "Production or manufacturing, distribution, dock workers taking goods off the ships, loading the goods onto trucks, [and] employees in stores."
     Many available jobs aren't the first choices for unemployed workers due to long hours, health risks, low pay, and more. The pandemic's working conditions have motivated many people to quit their jobs or strike for better contracts, such as healthcare workers, school workers, and food preparation workers.
     Retail companies and other employers often hire extra workers during the holidays, meaning that the lack of workers will hit even harder.
     "Just recently the Starbucks in Alamo closed due to a lack of employees," Powers said. "Stores are having to close earlier and be closed for full days due to a lack of people willing to work these jobs."
     Retailers and shipping companies are doing what they can to prevent delays. Larger retailers like Target and Walmart have almost completely avoided problems by stocking up. But what can the average person do about it now?
     "As consumers, we need to change our expectations," Powers said. "Don't expect things to be readily available… buy early!"
Leave a Comment
About the Contributor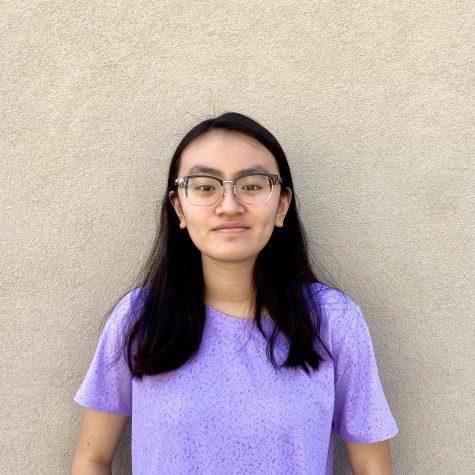 Arlene Pham, Staff Writer
Arlene Pham is a Staff Writer for the Stampede. She is a Junior in her first year of Journalism and is...