Camp's Timeless Relevance In The Fashion Industry
Art, specifically fashion, has brought progress to society. Many things are accepted today that were not a couple hundred years ago and the reason is because of art.
     "The essence of Camp is its love of the unnatural: of artifice and exaggeration," American writer Susan Sontag said in her 1964 "Notes on 'Camp.' "
     Sontag's "Notes on 'Camp'" defines the cultural trope as a sensibility, not a come-and-go trend or a fad or a way to legitimize ostentation, but instead an unplanned, timeless art concept.
     "Pure camp is always naive," Sontag said. "Camp which knows itself to be Camp…is usually less satisfying."
     Camp has been observed for hundreds of years, the earliest record being from the late 17th and early 18th century. Satirist Alexander Pope, playwright William Congreve, and writer and Whig politician Horace Walpole were all victims of Camp in the late 17th century. Their emphasis on artifice in this era of Camp was extraordinary.
     Similarly, modern Camp is most popularly seen through the opulent fashion industry.
     In 2019, fashion's biggest event, The Metropolitan Museum of Art's Met Gala, hosted its annual red carpet with a theme—Camp: Notes on Fashion—that paid homage to Sontag's essay.
     Designers attempted to create pieces and experiences that captured the sensibility Sontag strived to define.
     Lady Gaga undressing thrice into four cohesive Brandon Maxwell looks and Cardi B sporting Thom Browne, ten feet of silk organza, and thirty thousand feathers were truly a tribute to "Notes on Camp."
     "The hallmark of Camp is the spirit of extravagance," Sontag said in her essay. "Camp is a woman walking around in a dress made of three million feathers."
     The most recent Met Ball, live streamed on Sept. 13, 2021, also contributed to the plethora of notable Camp looks on the red carpet even though this years' gala theme was not Camp, but "In America: A Lexicon of Fashion."
     Kim Kardashian's faceless Balenciaga, A$AP Rocky's quilt-inspired ERL, Grimes' Iris Van Herpen space warrior ensemble inspired by the novel "Dune," and Iman's get-up by Dolce & Gabbana and Harris Reed were just some of the outstanding looks on this year's Met carpet.
     "It consisted of a custom brocade jumpsuit worn under a feathered overskirt and [a] matching headpiece," said Kerry Pieri, a journalist for Harper's Bazaar, on Iman's outfit.
     Though the media spreads these images like a pandemic, the artistically passionless do not understand the timeless relevance of Camp. 
     The slight acceptance of Camp standards into modern society has considerably advanced said society. Camp's legitimacy is suffering under the public eye. Because of its failed seriousness, it's still being ridiculed. 
     However, there is a growing population of those who are accepting Camp. With this acceptance, it's allowing more types of people to express themselves. The queer community is a great example of those who can now feel more comfortable wearing what they desire.
     With the toleration of extravagant styles, art (specifically fashion) has progressed. Today, everything is art. Everything that can be worn is fashion, which is the best possible place to be.
Leave a Comment
About the Contributor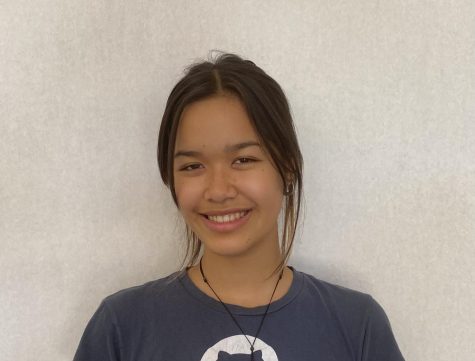 Siena Vu, Art and Photo Director
Siena Vu is a junior at Monte Vista returning for her second year on the Stampede. She is the Art and...