The Jesus of Monte Vista: Logan Spilker
No one else has quite the generation-spanning history with Monte Vista more than the Jesus sub himself. 
     Logan Spilker teaches both English 9 and 10 at Monte Vista. He has also coached the track and field team on and off for multiple years, taking up the mantle after competing in the hammer throw when he was in high school. Beyond his English 9 and English 10 classes, Spilker is also in charge of the Writers Community club, where students can work collaboratively to both write stories and help others write stories. Outside of MV, Spilker enjoys gardening, video games, and reading fantasy novels, a love he developed as a kid.
     Spilker was born and raised in Danville, much like the rest of his family before him. His uncle was part of the first graduating class of Monte Vista, and his mother taught math at MV for 38 years, only retiring in the spring of 2021. Spilker came to Monte Vista in 2006, and graduated in 2010. 
     After graduating, Spilker had a variety of jobs at Monte Vista before becoming the resident substitute teacher while he worked on his teaching credential. During this time, he became known as "the Jesus Sub," (sometimes shortened to just Jesus), due to his long hair and favored reputation with students. 
     "It was ridiculous," Spilker said. "I remember one time Dr. Ahern walked up to me and just said, 'What's up, Jesus?'"
     Claire Sohn, a senior and one of Spilker's TAs, recalled her past experiences with him. 
     "I would say that he's one of my favorite teachers at Monte Vista," Sohn said. "He's very funny… you kind of have to have fun in the classroom in order for your students to have fun." 
     Sohn had Spilker every year as a sub, and claimed that just having him as a teacher would brighten her day. Spilker became a permanent teacher this year, and you can often find him either around campus or in room 222. 
     "The students are what makes [Monte Vista] great," Spilker said. "They actually care about what they're going to do with their lives."
Leave a Comment
About the Writer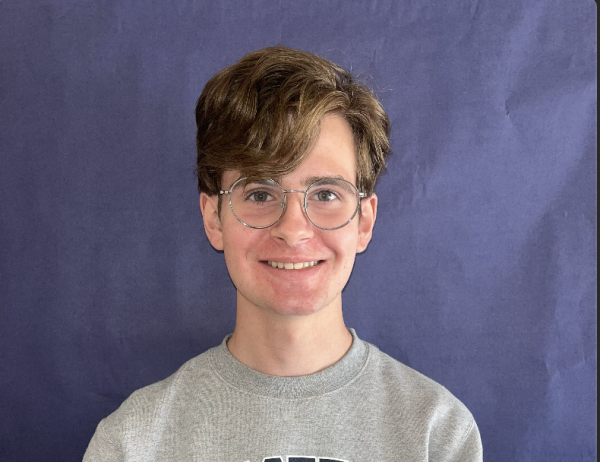 Connor Huard, Arts and Entertainment Editor
Connor Huard is a junior at Monte Vista and is in his third year on The Stampede. This is his first year...