Wellness Center Opens at Monte Vista
A new Wellness Center, located in the back of the Administrative building and available during Student Support, lunch, and class, has opened at Monte Vista to improve student mental health and wellbeing. 
     When a student enters the Wellness Center, he or she signs in and puts his or her phone into the phone cubby. There's soft music playing over the sound of running water and comforting green furniture. Stress relieving activities like coloring sheets and journals are available, and around the room, there are tips on mindfulness to refer to.
     The Wellness Center is staffed by Lacey Whiting, the Wellness Center coordinator, and Ana Mooney, the Wellness Center intake specialist. It's open from 7:45 a.m. to 3:45 p.m. for any student who wants to drop in. If they need to visit during class, they can get permission from their teacher.
     "It's drop-in counseling, any time, so you don't need to make an appointment or anything," Whiting said.
      If a student wishes to talk to someone about something, they can talk to Whiting. Everything she's told is confidential, as with any other counselor.
     "I meet with students throughout the day who don't necessarily have an issue that they want to bring to their counselor or get help with, but just want to talk," Whiting said.
     Though it's open throughout the day, that doesn't mean that students should go to the Wellness Center whenever they want. They should only leave class if they're stressed or overwhelmed.
     "When students come, we do email their teacher to let them know [that their] student is in the Wellness Center, just so they're not worried," Whiting said. "We definitely don't want students to miss a lot of class."
          The Wellness Center had its first workshop on Sept. 22, the student mindfulness workshop. It's going to be hosting a stress and anxiety management group during student support, which will start on Oct. 7 and run for six weeks. 
     To sign up for anything, students can fill out the Google forms found on the MV website or email one of the coordinators. They are looking for more groups to host and are open to ideas from students.
     "We want to do what's going to be most helpful for the students, what's most relatable for them and what they're going through," Whiting said.
Leave a Comment
About the Contributor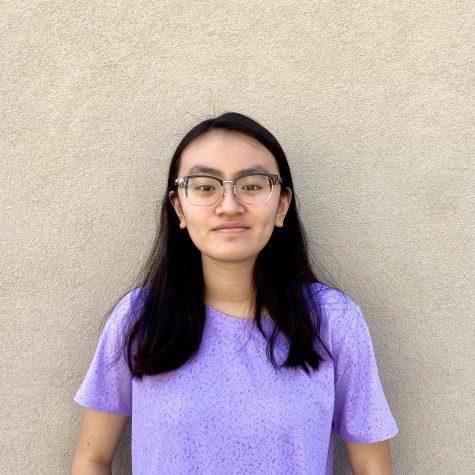 Arlene Pham, Staff Writer
Arlene Pham is a Staff Writer for the Stampede. She is a Junior in her first year of Journalism and is...