Tom Brady: Hero, Legend, Oldhead?
The G.O.A.T. is way past his expiration date. 
     Many of you know Tom Brady as the San Mateo kid, the seven time Super Bowl champion, the three time National Football League (NFL) Most Valuable Player (MVP), the undisputed Greatest of All Time (G.O.A.T.). But to many viewers, he's-that old football guy who kisses his kids, and yes you heard that right.
     As of today, Brady is forty four years old. To put this into perspective, Brady was drafted into the NFL seven years before the iPhone was announced in 2007. The correlation between the two is non-existent, rather that Brady is just really old. 
     I can't emphasize this enough. The average age among NFL quarterbacks today is around twenty-six years old. If you take the age of the two youngest players in the NFL today and add their ages together, they're combined numbers are still younger than Brady's. 
     Our intentions for this article however, were never to slag Tom Brady for being old. Quite frankly, I envy Tom Brady for continuing to play today. There are some mornings that I experience back pain, and I can't fathom what it must be like for him. 
     They don't call him "Father Time" for nothing.
     In his pro-career, Brady has played in twenty-two seasons in the NFL. As of recently, Brady has signed a new 1-year contract extension with the Tampa Bay Buccaneers, which will expire when he reaches the age of forty-six. Tom plans to continue playing through fifty. 
     "I don't find it so difficult," Brady said when asked if he could play until 50 years old. "I feel like I can play then just glide into retirement."
     As of today, I would go as far as to say that Tom Brady is more fit than I am. The astonishing part about Brady is the level of play he continues to play at, regardless of age. Maybe it has to do with his diet, which he talked about in his 2017 book, The TB12 Method.
     "Back in 82 I could throw a football a quarter mile. How much you wanna bet I can throw this football over them mountains?" 
     Go back and read that quote again. Does it ring any bells? If it does, it's because that quote isn't from Tom Brady, rather it's from Napoleon Dynamite infamous football legend Uncle Rico. After reading that, I'm sure you honestly would've believed that those words could have come out of Brady's mouth. 
     Don't underestimate Brady for his age. He's the old guy who's won seven Super Bowls, a record for quarterbacks. If his level of play didn't continue to be unmatched by any other player in the league, I would say it's time for him to retire. But recently, he showed the defending champions Kansas City Chiefs, manned by twenty-six year old superstar quarterback Patrick Mahomes, who was drafted in 2017, how it's done in Super Bowl LV. 
     "…you do not bet against Thomas Edward Patrick Brady Junior, who now has more rings than any NFL franchise," sports commentator and avid Tom Brady fan Skip Bayless said.
     If I were Tom Brady, I would honestly just embrace the age. Nothing would bring me more joy than showing guys half my age how it's done year after year. 
     Nonetheless in his twenty-two seasons in the NFL, Brady is known to receive hate. Following his 2014 "deflategate" scandal Brady received numerous haters and was deemed a cheater. By embracing his age, Brady could have justified his actions by saying he was only acting on doctor's orders and his old hands required a lighter football. 
     I'll give Brady the pass because, well to be completely honest, football would be boring without Tom Brady. As a guy with average athletic abilities, watching a once averagely athletic guy flourish into the greatest football player of all time is a beacon of hope.   
     But old Tommy can't keep playing forever right? Soon the hits will keep coming, harder and harder each time, affecting his body in a negative way. Recently, Brady was sacked for the 527 time in his career, making him the most sacked QB in NFL history.
     "I'll know when the time's right," Brady said. "If I'm not a championship-level quarterback, then I'm not gonna play."
     Even if Brady's career is coming to an end, you can't deny his greatness. The countless amounts of game winning drives Brady has led against your favorite team definitely caused you to pull out a few hairs. You may love him, you may hate him, but what he brought to the NFL will be remembered forever. But now, with his future uncertain, we sit back and watch greatness.
   "Fifty? That's a long time. Even for me, that's a long time," Brady said.    
Leave a Comment
About the Contributors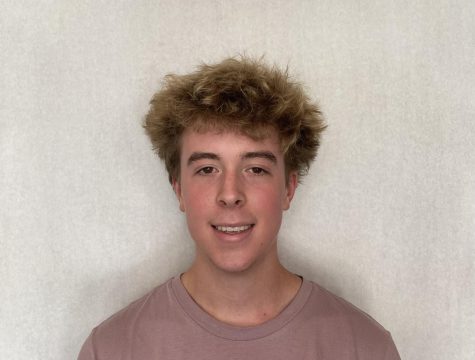 Devin Blish, Online Editor
Devin Blish is beginning his fourth and last year in the Journalism program and is a senior at Monte...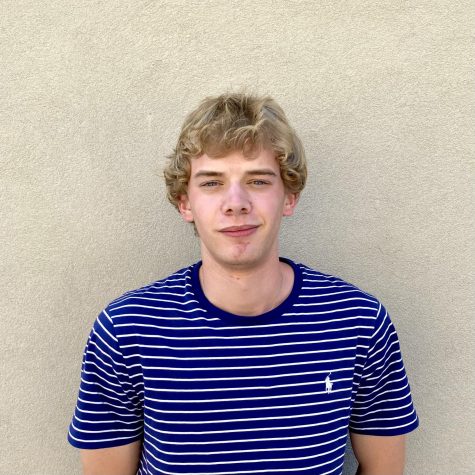 Brooklyn Weber, Sports Editor


Brooklyn Weber is Senior at Monte Vista, returning for his third year in Journalism. In addition,...