MV athlete gets served a spot at UCLA
  A Monte Vista junior who has been a competitive athlete throughout her whole life just got the opportunity of a lifetime. 
     Taylor Ford grew up playing soccer and indoor volleyball, but as of recently made the switch to beach volleyball as her involvement in the sport ignited a strong passion for her. 
    Recently, Ford played on the Elite Clubs National League (ECNL) team at Mustang Soccer, but quit six months ago to focus on beach volleyball and the recruitment process. 
      "My goal was to get recruited for soccer and that's how I thought I was going to get to college," Ford said. "Soccer was a huge part of my life so that [quitting] was very hard but now I'm glad I did because I wouldn't be where I am today."
     At the beginning of her beach volleyball career COVID-19 hit, causing a dead period where coaches could not go to tournaments or practices for recruiting. 
     "I tried to send out a lot of film and just develop relationships with coaches," Ford said. "My beach volleyball coach is the Cal (University of California Berkeley) coach so that helped a lot with recruiting." 
   During the pandemic it was hard for Ford to practice, so she would go to a neighborhood court to play with her friends and family.
     In sixth grade, Ford realized she wanted to go to University of California, Los Angeles (UCLA) no matter what sport it was for. She would go down to Southern California often to visit her cousins allowing her to fall in love with the area and UCLA.
     During the recruitment process she submitted films and talked to coaches from many schools. Stanford, University of California, Berkeley, Arizona State University, University of Southern California, Florida State University, and California Polytechnic State University were all contenders. 
     Since her freshman year of high school she has been sending film to the UCLA coach, Stein Metzger. Coaches aren't allowed to talk to athletes until June 15 of junior year about recruitment 
     "Once June 15 hit, I was up because I was so excited, and I got a text from Stein Metzger, the head coach at UCLA, to set up a phone call and get to know me," Ford said. "I'm pretty sure I bawled my eyes out and I was so happy."  
     For four weeks Ford continued to have calls with Metzger. She went to some camps and tournaments where he watched her play. 
     "I'm pretty sure I was in the middle of AVP (Association of Volleyball Professionals) Nationals… he watched me that day and he Facetimed me and we had a long call and offered me [A spot on the team] at the end of it," Ford said.   
     Ford is a junior, so she still has time until she arrives at the UCLA campus. Until then she plans to continue playing indoor volleyball at school, practicing five days a week, and playing in local tournaments on the weekends. Ford is also putting a huge effort into growing her relationship with her future coach and teammates. She has also been focusing a lot on keeping her grades up because UCLA is a very academically competitive school. 
    "I've focused a lot on school…It's hard because I would leave so much to go to Los Angeles," Ford said. "It is tough to balance, but I have definitely spent a lot of time studying on flights and in rental cars."
     Ford is most looking forward to working her way up to playing on the 1s team for UCLA. Each school has five partnerships ranked 1-5 and they play the corresponding partnership from another school, and the one's team is the best partnership out of the five.
     Taylor Ford can not wait to continue her beach volleyball career at UCLA. 
     "[I'm really looking forward] to just being a part of a championship team and that competitive environment too," Ford said. "And also [looking forward to] being down in Southern California and getting to play on the beach."
Leave a Comment
About the Contributors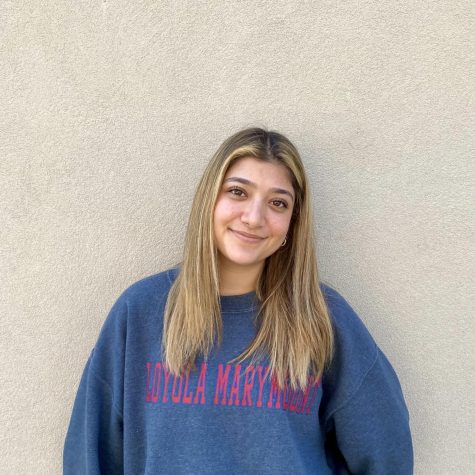 Nikki Esmaili, Staff Writer
Nikki Esmaili is a senior at Monte Vista High School and will spend her first year on the Stampede as...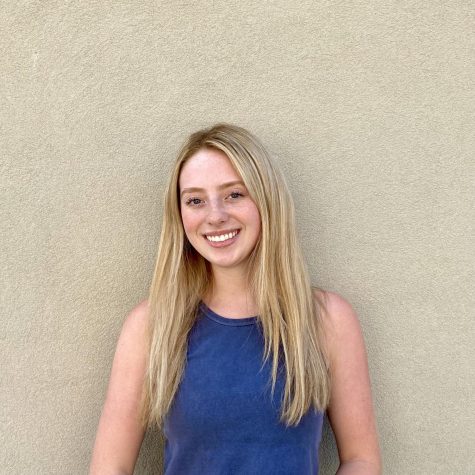 Julia Cotton, Staff Writer
Julia Cotton is currently a Senior at Monte Vista. This is her first year on the Stampede. As a staff...