AP Exams During the Pandemic
     Adding on to the stress high school students have from schoolwork and extracurricular activities during the pandemic, the College Board is continuing with AP (Advanced Placement) testing without any accommodations. 
     In February, the College Board announced updates for this year's AP exams, resulting in negative feedback from students around the world. The College Board stated that students are expected to take the full course exams they have signed up for this year either at school or at home.
     "The 2021 exam schedule provides three testing dates for each subject between early May and mid-June," wrote the College Board. 
     The tests will be monitored in three administrations: Administration 1 exams are in person, administration 2 exams can be taken in person or at school and administration 3 exams are fully digital. 
     Last year, the test was shortened to 45 minutes and the material within each subject was also cut down. However, this year, students are taking the full three to four hour-long exams.
     Whether students take the exam at school or online is decided by the high school. At Monte Vista, many AP exams will be conducted online, with the exceptions of math tests and language tests. The tests are also different depending on where they are going to be taken. Many students did not respond to the changes positively and were disappointed in the decisions the College Board made regarding this year's exams.
     "With online learning, it has become a lot harder for me to comprehend the material I need for the test," junior Sarah Yazbeck said. "Without the in person-environment, it is more difficult to ask teachers questions or even talk to other students for help for the class."
     Online learning has become a struggle for many students. The lack of interpersonal communication has affected students' academic abilities. An unstable internet connection and long hours of staring into a computer screen are also examples of how online learning can have drawbacks. 
     "The struggle with online school is definitely understandable due to the struggles with technology and other complications at home, for the same reason, the College Board should acknowledge students' difficulties," junior Helena Sun said. "It is also important to consider the students' perspectives and understand the troubles many people are facing during this hard time."
     Online testing also means that students from around the world will all be testing at the same time. This means that, depending on where a student lives, it is likely that many will be taking the test late at night or early in the morning.  
     "I just came back from China a week ago," Sun said. "After hearing the test will be online, I came back because I did not want to be taking my AP exam at 4 in the morning."
     Another issue has been brought up on the equity of this year's exams. There are many school districts in the country and around the world that has been fully in person. Compared to districts that are closed, in person students may benefit from having school face to face. It is easier for teachers to teach and more convenient for students to ask questions in class.
     Overall, there are various factors that have become challenges for students and teachers this year. There's no doubt that the pandemic has affected teaching and students' education. Instead of adding on to the stress students may already be facing, the College Board should consider an alternative approach to test students' knowledge.
     Instead of testing students the full material from the courses. An possible approach could be cutting down the material within each subject.
     "In last year's AP World History exam, the test material was shortened by a lot," said Yazbeck. "I thought it was extremely helpful because most of the chapters covered by the test were taught before schools closed. I wish the College Board would shorten this year's material as well; it would benefit many students and result in a higher score." 
About the Writer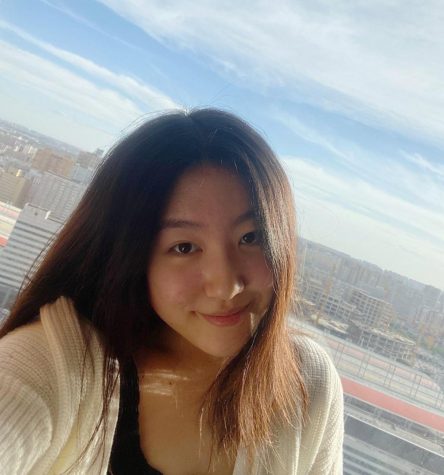 Emily Ma, Senior Writer
Emily Ma is a current junior at Monte Vista. This year is her second year working with journalism and...