To All the Movies I've Loved Before: Don't make a sequel
Teenage love. Romantic gestures. Good acting. This series met the basic formula for any teen rom-com. So what went wrong?
"To All the Boys I've Loved Before" (more commonly referred to as TATBILB by avid fans of the series) was released on Netflix after the first book, written by Jenny Han and published in 2014, had become a #1 New York Times bestseller. Han was an executive producer in the making of all three movies—"To All the Boys I've Loved Before," "To All the Boys: P.S. I Still Love You," and "To All the Boys: Always and Forever"—the latest of which was released this year on Feb. 12.
The series revolves around the life of Lara Jean Covey (played by Lana Condor), a shy book-lover and passionate writer who lives with her two sisters and her dad. It is because of these characteristics that Lara Jean writes letters to five of her middle-school crushes, addresses them, and stuffs them into a not-so-secret box that she hides on the top shelf in her closet, rather than sending them the expected sixth-grade "I like you" text. After her little sister sends them out, Peter Kavinsky (played by Noah Centineo) and Josh Sanderson (played by Israel Broussard)—the most prominent love interests in the first movie—try to understand and then react to the letters, a process more complicated than one would expect. Josh had been dating Lara Jean's older sister before the two broke up, and Peter and Lara Jean had started a "fake relationship" in order to make his ex-girlfriend jealous, with the hope that she would get back together with him. No surprise, Lara Jean and Peter fall in love by the end of the first movie and live happily ever after, until John Ambrose, another one of her letter-recipients, comes into the picture.
The first movie swiftly became a popular watch among teens and adults. With an audience score of 86 percent on Rotten Tomatoes, fans eagerly anticipated the next installments of the trilogy: "To All the Boys: P.S. I Still Love You," released on Feb. 12, 2020, and "To All the Boys: Always and Forever." However, both movies left many disappointed.
John Ambrose (played by Jordan Burtchett in the first movie but replaced by Jordan Fischer in the second) fights for Lara Jean's love when she has trouble dealing with Peter's popularity in "To All the Boys: P.S. I Still Love You." But after many obstacles and turning points, Peter won her over, as was expected.
In an attempt to capture the college admissions process, the finale centered around the complications that arose after Lara Jean and Peter failed to get into the same colleges. Overlooking the fact that Lara Jean fully expected to get into Stanford with UC Berkeley, UCLA, and NYU as safety schools, this movie takes a hard turn away from reality and destroys what used to be a cute—albeit unrealistic—relationship. When Lara Jean decided that she wanted to go to NYU instead of Berkeley (roughly a 3,000-mile difference in terms of travel distance from Stanford), Peter became possessive, tried to convince her to change her mind, and when he was unsuccessful, he broke up with her. But, to everyone's astonishment, they got back together and lived happily ever after, as one would expect from a high school relationship.
The lack of depth and intensity in the movies' plots made them far too predictable and uninteresting. There was no longer an element of surprise and so-called "romantic gestures" became creepy and repetitive.
With this in mind, the finale came under higher scrutiny on social media than the second largely because of Centineo's publicly criticized cringey acting. For lack of a better word, this movie was just weird. The once "perfect boyfriend" had turned into a man that gave butterfly kisses, tickled his girlfriend, and growled far too frequently. 
After the movie was released, thousands of people on the popular social media app TikTok began expressing the discomfort that came with watching Centineo. They posted clips of his over-exaggerated facial expressions and highlighted many of his awkward moments throughout the movie, including his dancing at the bowling alley.
Although the movies were supposed to bring to life the best-selling book series, the only one that lived up to this expectation was the first. After the audience watched the disappointments that were the second movie—with an audience rating of 39 percent on Rotten Tomatoes—and the third—with an audience rating of 61% on Rotten Tomatoes—people were quick to abandon the movie series, and rightfully so. 
Leave a Comment
About the Contributors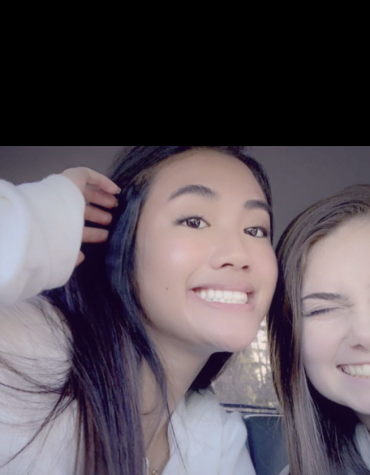 Taylor Lee, Staff Writer
Taylor Lee is a senior at Monte Vista and will spend her first year on The Stampede as a Staff Writer....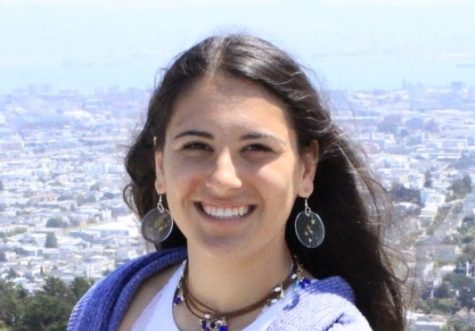 Seta Salkhi, Managing Editor
Seta Salkhi is a senior in her third year of the journalism program. As this year's managing editor,...