Second semester brings new schedule changes for SRVUSD
Second semester brings new schedule changes for SRVUSD
Though the plan for hybrid learning has been delayed, the second semester of the 2020-2021 SRVUSD school year has been greatly impacted by the introduction of a new schedule that started on Jan. 5. 
     In past years, every high school in the district has had their own bell schedule that students and staff follow for their full in-person needs. Previously, the remote learning schedule was modified to help students navigate their schedules with their at-home lives. The schedule was altered to give students and staff members easier transition times between their different classes, since the first schedule hadn't.  But the differences between the first schedule and the second schedule of the first semester weren't as major, since many students' classes hadn't changed as much as with the new schedule. 
      Overall, the new second semester schedule has been styled to fit the needs of all students in both the remote and hybrid categories. The district and school board wanted to create a schedule that fulfilled the goal of getting students back on campus as soon as possible. 
     "The biggest factor for the schedule change was based on the district, school board, and community wanting to come back in person," counselor David Solomon said. "The schedule was created where the students and families who did declare that they wanted to come back in-person, could come back in hybrid sections for in-person learning."
     In essence, changing the schedules was something that the district wanted to do to help make the remote-to-hybrid transition as uncomplicated as possible. Having the schedule planned out and ready for the second semester was key to making the schedule transition easy for students and staff members.
      "We thought it made more sense to change it mid-way because you were likely to get new teachers," Assistant Principal Sheila Jemo said. "Even though we thought we were going to come back on Jan. 5, we still kept the changes so that when we are allowed to come back we don't need time to make the new schedule changes." 
     Moreover, the schedule changes were created to help prepare for the hybrid classes. Less people are fitted in those classes, while remote classes are able to support more students for the rest of the school year. 
     "Some of the remote classes are quite large,"  Solomon said.  "At least larger than the hybrid section because the hybrid section is required to be smaller for safety and COVID reasons. I think that if there was a way to try to balance that out and not have the remote section as large that would be ideal."
     Earlier in the school year, there were a variety of English classes that seniors were able to take. Seniors were able to choose between Shakespeare, Women's Literature, Science Fiction, Literature through Movement and Music (LMM), and Expository Reading and Writing (EWRC) since 12th grade English is considered an elective class. This meant that each teacher in the English 12 department had their own subjects and classes to teach individually. But, the changes in the second semester schedule altered all of the classes.
     "English lost all its electives. The majority of the students were interested [in the English subject they chose] and were passionate to learn [about those topics]," said Kimberley Gilles, an English 12 teacher who taught Women's Literature last semester. "I feel that I lost something important and I just layed down all the foundation [to Women's Literature]."
     In the eyes of the English 12 teachers, there are definitely a lot of cons to the adjustments that were fashioned. Many teachers had to begin teaching a class that would include all the English 12 subjects.  There was no more individuality between the teachers' subjects.
     "Everybody got mushed together and I don't think [the class subject] is as fulfilling," said Gilles. "English [12] is another class that everyone has to start from emotional scratch again. I wanted to teach [a subject] that people were passionate to learn about."
     Despite the new schedule changes causing debate between students and staff, some people don't mind the adjustments given to them. Having known that their schedules were going to change either way helps reduce some of the anxiety that comes with speculation. 
     "I don't feel that bad about my schedule," freshman Michael Cahn said. "I am comfortable with it. Yes, a lot of my teachers changed and my classes got swapped around, but I still kept some of my former schedule. Plus, I already knew that some of my classes were going to change anyway, so I wasn't too concerned about my new schedule."
Leave a Comment
About the Contributor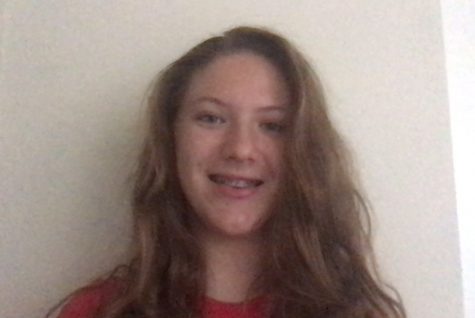 Madelaine Scurtu, Staff Writer
Madelaine Scurtu is a freshman Staff Writer for the Stampede. She is excited to write stories and learn...