COVID-19 affects college recruitment
As the school year presses on, there is greater worry about what sports seasons Monte Vista will be holding this year, which could cause various issues with college recruiting.
     College coaches have not been able to recruit any of our athletes since April 2020 and will not be able to recruit them until at least mid-April of this year. This means that there has been a full year loss for athletes that could have been recruited.
     "Colleges can recruit and verbally commit whoever they want, but verbal commitments mean absolutely nothing until it's signed, and they cannot officially recruit off-campus," said Mateo Miramontes, the varsity baseball coach. 
     Not only have athletes lost a year of opportunities for getting recruited, but they have also lost a year of games, practices, and training. 
     "Kids have missed out on nearly 90 games in the past year along with thousands of repetitions," Miramontes said. "So kids definitely have to worry more about getting recruited since their skills may have gone down in the past year,"
     Some student-athletes may have continued to practice on their own by working out or playing with their friends, but it does not compare to playing actual games with a team. 
     "Hitting in a cage will never compare to actual game repetitions," Miramontes said.
     A decrease in skills isn't the only factor that may be lowering the chances of being recruited. It makes it a lot harder for college scouts to notice and recruit an athlete when they cannot watch the athlete play or meet them in person.  
     "We reach out to colleges and send in videos when we can, but without any actual action, it's hard," Miramontes said.
    Not only that, but current college athletes have received a full year of eligibility back. Meaning, colleges aren't looking at recruiting the class of 2020 and 2021 because they are allowing the class of 2019 to play. This can cause issues since, for example, there could be a sophomore in college who is 21 years old. 
     "A college coach would choose the 21-year-old sophomore over the 18-year-old high school senior since the 21-year-old is more developed," Miramontes said. 
   Another difficulty with college recruitment is that California has not had sports seasons for the most part, while other states in the country have. 
     "Most college rosters are already full for the 2021 class since [most] other states had their seasons," said senior Riley Furlong, a player on Monte Vista's varsity football team.
     Along with the question of how students will be getting recruited this school year, many are worried about simply having a sports season at Monte Vista. 
     Last December, some hope was lost because it was unknown whether there would be a sports season for Monte Vista during the 2020-2021 school year. However, as of the week of Jan. 18, the little hope that remained may have expanded. 
      The East Bay Athletic League (EBAL) sets the rules for when sports can practice and then play. Sports were divided into different COVID-19 tiers depending on the level of contact involved. The original schedule made last December and revised Jan. 18 included shortened season of about seven weeks.
     When the Contra Costa Country lockdown ended on Jan. 19, purple tier sports began playing in competition. That included swim and dive, cross country, golf and tennis. Track and field is set to Mar. 22. 
     The schedule started swim and dive and cross country on Feb. 1, tennis and golf on Feb. 8, and track and field is set to start on March 22. A meeting with EBAL and the San Ramon Valley Unified School District (SRVUSD) was held on Jan. 29 and decided that Monte Vista would be following through with the athletics schedule.
     As these four sports are beginning their seasons, there comes a question of when other sports will begin. Sports are separated into different tiers depending on the amount of contact is involved. Once the red tier is reached, baseball, softball, and girls lacrosse will begin their seasons. After the red tier sports, orange tier sports would start, and then yellow tier sports. 
     "I don't know if we will be able to have all of our sports, but I'm more confident that at least some of our student-athletes will be able to put a uniform on and play the sport they love," said Andy Popper, Monte Vista's athletic director. 
     Though there is a chance that not all sports will have a season this year, athletes of various sports are happy about the ones that can start. 
     "I'm happy that people that have not been able to have the opportunity to play their sport will be able to now because sports definitely help with positive mental health," said Furlong. 
Leave a Comment
About the Contributor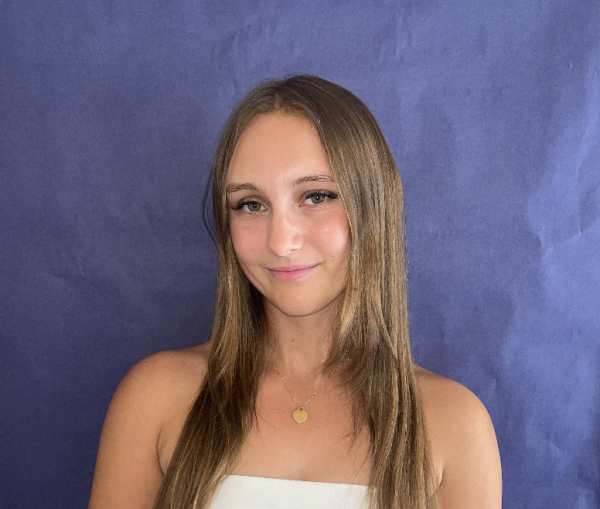 Esther Premazzi, Managing Editor
Esther is a senior at Monte Vista and is currently in her fourth year at The Stampede. She is looking...