Historical dramas: A new lens into the past
History is often used to serve the strategists of evolution through its revolutionary findings as well as mistakes. Legends and stories influenced by intense battles and eras of passion are used to inspire and caution future generations. 
 Historical dramas help us gain a deeper understanding of history and provide a personal perspective to historical periods that a majority of those in the present are detached from. People from the past feel distant due to significant differences in societal conduct, which often leads to criticism and a lack of understanding. Period dramas aid in not only educating us on history, but humanizing these historical figures. They emphasize the fixed human connection between everyone, disregarding the difference in generation. As a result, period dramas have been growing gradually in popularity, especially as more and more are produced and released each year. Below are a couple cult favorites, as well as anticipated new releases. Without further ado, please enjoy perusing through and finding your potential next binge watch. 
First on the list is "Anne with an E." If you hadn't already heard of this show, it's a coming of age drama set in the 1890s about a wildly imaginative young orphan, Anne, struggling to find acceptance. The show has three seasons, with a total of 27 episodes. This series can be found on Netflix and Amazon Prime. 
"I enjoyed the character growth and development throughout the series and the beautiful cinematography," sophomore Noa Ohad said. "I would recommend this series to anyone looking for a relaxing yet engaging and well-made show to watch." 
Another enrapturing drama, "The Ghost Bride," is a supernatural horror story set in the 1890s that follows Li Lan, a young woman who was offered a marriage proposal in Colonial Malacca from a wealthy family to their recently deceased son. This series has one season and six episodes. The show is available to watch on Netflix.
Next is "Call the Midwife," a comedic drama following Jenny Lee, a recently qualified midwife, as she works at Nonnatus House located in the poor East End of London in the 1950s. This series has nine seasons with 79 episodes, and is predicted to come out with a tenth season in October of 2021. This show is available on Netflix, Youtube, Google Play, iTunes, Vudu, and Amazon Prime.
"I really enjoyed the diversity aspect," sophomore Selina Tariq said. "The show didn't just show lavish lifestyles but also included regular nurses and nuns from the 20th century. I would recommend this show to people who enjoy British television and medical dramas." 
 "Diriliş: Ertuğrul" is another highly recommended and watched series. The action-packed show revolves around Ertuğrul, the father of Osman I (Osman I founded the Ottoman Empire), as he fights enemies of a sultan in exchange for land in 13th century Turkey. There are five seasons with a total of 150 episodes. The show is available on Netflix and is on the receiving end of many positive reviews. 
"I really liked the family life aspect of the show," Tariq said. "Even though Ertuğrul was away for many days, he would still come back and spend time with his wife, kids, and mother. I would recommend the show to people who like Turkish drama, and historical dramas in general. The show had some great information and representaion of Islam." 
Another series, "Stories by Rabindranath Tagore," is a captivating collection of stories set in early 20th century Bengal written by Nobel Prize winner Rabindranath Tagore. The drama has one season with 26 episodes and is available on Netflix.
Last, but certainly not least, is "My Country: The New Age," a melodramatic series that centers around the conflict between two childhood friends who find themselves on opposite sides of a clash over the direction of a newly founded kingdom. This drama has one season composed of 16 episodes, also available on Netflix. 
Every single one of these shows has something to offer, so don't hesitate to watch one when you find free time or want to procrastinate on your English essay. Enjoy!
Leave a Comment
About the Contributor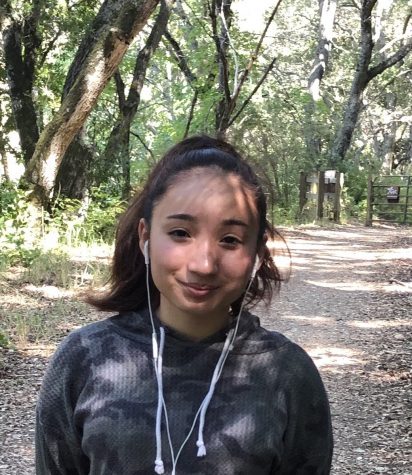 Lana Polley, Staff Writer
Lana Polley is a sophomore at Monte Vista and will be a Staff Writer in her first year on The Stampede....