What's next for Congressman DeSaulnier
Since 2014, Democrat Mark DeSaulnier has been the representative of California's 11th Congressional district.  After an overwhelming reelection win, DeSaulnier now prepares for his fourth term representing Contra Costa County.  
     DeSaulnier has been a public servant for California for the past thirty years, serving on the California State Assembly, the California State Senate, and now in the U.S. House of Representatives.  DeSaulnier's commitment to the people he serves is reflected in his long-standing political career.  
          "In six years, we hosted over 117 town halls and office hours, responded to 563,000 constituents, and helped 5,700 people navigate government problems," DeSaulnier said.  "In a highly partisan environment, I've found commonsense solutions—successfully passing 54 initiatives into law in the U.S. House."
     DeSaulnier listens to the concerns of his constituents and fights to improve the lives of the people he serves.  His policies align with much of the Democractic Party's agenda, attempting to address many issues pervasive in American life through federal legislation and policy.
     "I will continue working on the following key priorities including introducing amendments and bills: protecting public health and effectively addressing the pandemic; growing the economy, creating good jobs, and improving housing options; protecting Medicare and Social Security, and increasing access to affordable health care; safeguarding the environment and combating climate change; and promoting racial justice and equality," DeSaulnier said.
     Additionally, DeSaulnier is currently sponsoring legislation in the House that fights for workers' rights, better education, and green infrastructure.  Of course, at the top of his agenda is helping Americans recover from the COVID-19 pandemic.  When addressing his student audience, he specifically voiced concerns about the rising costs of higher education.
     "It is unacceptable that students still face skyrocketing college costs and student debt. As a member of the Committee on Education and Labor, I will continue to fight to make education accessible for everyone. We will be working with the Biden Administration on this issue in the new Congress," DeSaulnier said. 
     DeSaulnier has proved himself to the constituents of California's 11th congressional district that he listens and is doing his best to represent themselves in Congress.  He knows the issues at hand and is ready to address these issues through Democratic policies. 
Leave a Comment
About the Contributor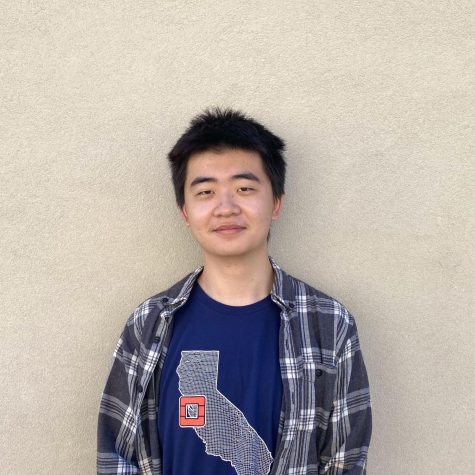 Lawrence Feng, News Editor
Lawrence Feng is a senior and is excited for his second year in Journalism. This year, he is the News...