Downtown Danville businesses create their own financial antidotes for Covid-19
While businesses across the country have been affected by COVID-19 and the resulting economic shutdowns, many of downtown Danville's shops have been handling the effects of the current pandemic well.
One such store is Lemon, which was officially established in 2017. When the gift shop was first founded by Sara Weymouth, it started out as a small pop-up shop that sold goods — such as candles, organic baby products, and local clothing brands — in order to promote health and well-being within the home. This unique sentiment was recognized by many, and as a result, Lemon has expanded and now has a location in Danville as well as in Lafayette.
"[At Lemon], we focus on healthy and organic living," Weymouth said. "Our baby stuff is all-natural and organic, we have an organic spa section, and all of our candles are clean-burning and safe. A lot of customers appreciate that and understand the value of living a healthy lifestyle."
Weymouth also says that shoppers applaud Lemon's customer service, and she focuses on training her staff to have personal and friendly interactions with every person that comes into the store.
"I love our customers," Weymouth said. "We have pretty much never had a bad experience with one…. We are located in such a great community, and we are really blessed to be in Danville with such amazing people."
In light of the pandemic, however, there has been less of an emphasis on shopping in-store, and Lemon has shifted focus to its website.
"We are still seeing a steady amount of orders online, and we started doing free shipping as soon as the [pandemic] happened," Weymouth said. "I would say about half of our online orders are local and half are not, so that is a little different. Locals typically would come into the store instead of shopping online, so we are seeing a little bit of a shift in that way."
Although Weymouth says that her customers have not been too concerned about in-person shopping, she also mentions that worries about social distancing and taking adequate safety precautions have weakened other industries. 
"Certain business types are definitely struggling," Weymouth said. "[Businesses] in the entertainment, party, fitness, and gym [industries] are being restricted or can't open for a long period of time."
Star Cycle, a community-based fitness studio established in 2018, has had to adjust its business model more drastically than boutiques like Lemon. When asked about what her studio has done to adapt to the pandemic, Jenn Soine, the owner of this gym, responded with "Oh, my gosh. Where do you want me to start?"
Star Cycle voluntarily closed early at the beginning of the pandemic and started Zoom classes a few weeks into quarantine. Expanding from there, Soine added a greater variety of workouts, ranging from spin classes to upper body strength training, and switched to Instagram Live in order to reach a larger audience. These videos were later posted to Star Cycle's website. However, with the relaxation of county guidelines, Star Cycle was able to start hosting in-person spin classes outdoors.
"Right now, exercising is a huge [concern for people] because you don't have a face mask on when you're outside," Soine said. "You have to be really sensitive to what everybody is going through. Even if they look okay on the outside, this [pandemic] has been really hard for a lot of people. We try to juggle all of that with our outdoor ride."
However, Soine doesn't credit Star Cycle's success during this pandemic solely to these quick adjustments. Instead, she says that her customers' newfound commitment to exercise is what has kept her business going.
"I think one positive for my business is that people really appreciate fitness," Soine said. "Where people might have been more intimidated to go inside and workout, now they don't care; they're ready. There's no judgment. They are just so excited to be out there again"
Danville Chocolates, while not a business that leaves you breathing heavily in your exceptionally sweat-stained shirt, has also experienced an increase in the amount of support from the Danville community during COVID-19 as the business continues to respond to these new circumstances. Greeting us in her powder-covered apron and giving us each one of her many sweets, the owner of Danville Chocolates, Jacqui Amayo, describes to us the changes that her store has undergone in the past few months.
"The most difficult thing our business has had to face was getting product and knowing how much to buy," Amayo said. 
Unfortunately, re-gauging the amount of product necessary has not been Danville Chocolates's only modification. In a series of short sentences, Amayo told us that she "started with over-the-phone orders and curbside [pickups]," is using "contactless payment now," tries "to only let in about four to six people" at a time, and is "definitely going through a lot more cleaning supplies."
As previously mentioned, however, Amayo maintains that it was not only these changes but the loyalty of the Danville community that has kept her business alive and prospering.
"This shutdown has shown that this community is just so amazing," Amayo said. "The second we were able to help customers again, our community has supported us and our sales are more than they were before." 
These three businesses, although small in size, have utilized their resources and adapted in ways that allowed them to survive this shutdown and continue their growth into the future. Although many other stores have closed as a result of COVID-19, the fact that these businesses have persevered through the pandemic with the support of the Danville community provides hope that we will be seeing the light at the end of this COVID-induced tunnel soon.
Leave a Comment
About the Contributors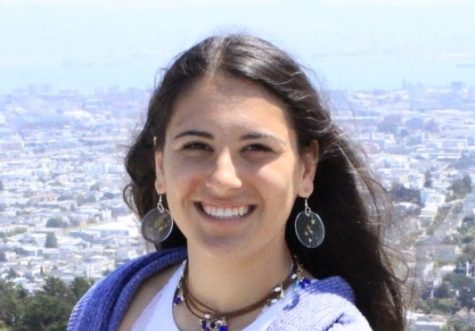 Seta Salkhi, Managing Editor
Seta Salkhi is a senior in her third year of the journalism program. As this year's managing editor,...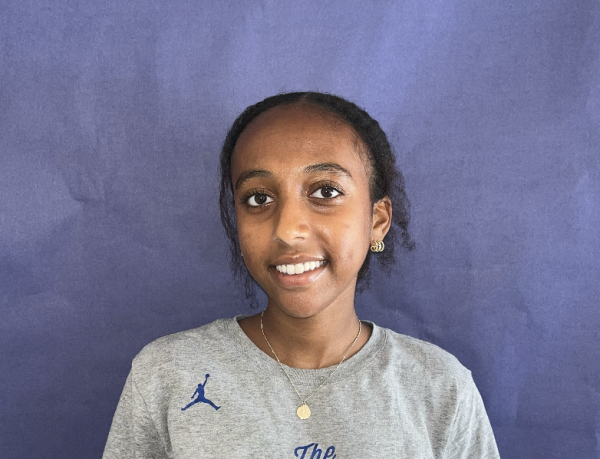 Maraki Amare, Social Media Manager
Maraki Amare is a senior at Monte Vista.  This will be her fourth year as a part of the Journalism Staff....