MV students take a stand for Black Lives
 "I want to be proud that I'm from Danville," said Sydney Wanguhu, senior and current co-president of Monte Vista's Black Student Union during an open-mic event at a Black Lives Matter Protest this summer. "But I'm not, and it's really really hard."
     Wanguhu along with millions of Black Americans have felt the ripples of suffering onset by the recent conflicts between unarmed African Americans and law enforcement. The deaths of Americans such as Ahmaud Arbery, Breonna Taylor and George Floyd, have fueled thousands of citizens to protest the abuses committed by law enforcement over the past decades. 
      Protests have occurred within major US cities (and still remain active) in cities across the country. This, of course, includes our local community with one march and multiple protests having taken place in Danville. 
      Unbeknownst to some, these peaceful protests were led by Monte Vista students Lydia Sidhom, Sydney Wanguhu and Adanna Ogu. All three have participated, organized, and marketed protests and will continue to do so until federal policy changes are made.
      "I do think that a lot of the policies and phrases that Black Lives Matter supporters are pushing really turn some people off," Sidhom said. "But when you actually investigate what those people are trying to say, [you realize] the phrases they say does not encapsulate what they're trying to do."
      Sidhom has both participated and led several protests in Danville and Walnut Creek. What eventually grew into a chain of protests with hundreds of participants, stemmed from her and her sister simply holding signs in front of their parents' restaurant in Danville.
       "[At first the protests] weren't very advertised or organized," Sidhom said. "Pretty much what happened was my sister, and I just thought, 'Why don't we just sit in front of Crumbs with a couple signs to show our support?' And what ended up happening is around 200 people came and stood with us, with no advertising on social media whatsoever."
       The welcome reception from citizens led Sidhom to continue to organize protests.
       "After seeing the platform we had with Crumbs and the amount of people in Danville who supported the cause, that's when we started to actually organize events," Sidhom said. "My sister and I made flyers and posted them on instagram or and then our immediate circles would disseminate the information. We would just do anything that could reach out to the community."
Leave a Comment
About the Writer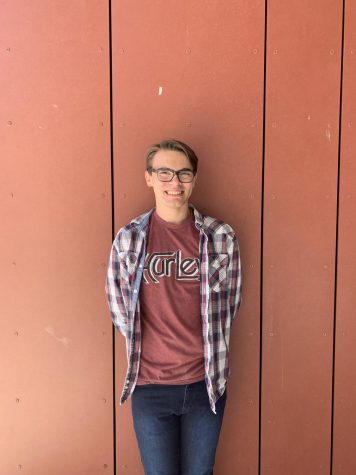 Nick Whiteaker, Op-Ed Editor
Nick Whiteaker is this year's opinion editor for The Stampede and is a junior at Monte Vista. This...