Introducing the brand-new dance program at Monte Vista
Continuing alongside the line of changes at Monte Vista due to COVID-19, the dance program has altered completely to fit the current remote learning. Ranging from a new dance teacher to a different style of class participation, Monte Vista's dance has a yet unique style of running their program. 
Although Ryane Siegel is the new dance teacher at Monte Vista, you may recognize her, as she is a familiar face. Siegel grew up in Danville and attended schools from kindergarten through 12th grade in the SRVUSD school district. Not only has Siegel attended schools in the SRVUSD school district, but also has experience in teaching in the SRVUSD district. 
"I taught for 15 years in the district," Siegel said. "I transferred from Cal High where I was the school's dance director." 
Given her many years of teaching experience, Siegel has combined this with her education in dance. 
 "My first exposure [to dance] was when my mom just put me in a ballet class when I was four," Siegel said. "I started loving it in 1989 when Madonna and Janet Jackson were all the rage. I asked my mom if I could take jazz — another style [of dance] — rather than ballet. From there I fell in love with jazz and started taking it seriously in my high school dance program."
Siegel considers dance to be a life changing and shaping experience, as dance has helped her figure out a variety of things about herself. 
"It's helped me to define who I am," Siegel said. "It helped me overcome insecurities. You can communicate anything through dance—  it's a universal language. You are able to see thoughts and feelings. Dance transcends language."
Like many others, Siegel misses the school environment and the classroom setting. To Siegel, dance class brings all of the students together.
"It gave me an opportunity to meet new friends," Siegel said. "I miss the community and the family that we have in the dance program. It feels like kids in the program have a home."
According to 12th grade student, Bianca Reber, who is the Director of Advertising in Monte Vista's Dance Company, previously known as Dance 5, says "remote learning has caused dance to be very difficult… as Zoom inverts your camera." The struggle of learning dances due to the inverted Zoom camera may cause students to confuse their left from right, granting a different dance than the original one taught by the instructor. 
However, Siegel has thought of a solution to the inverted camera issue and the absence of the classroom setting feel. During block days, dance students have started going to Sycamore Park during block period, which grants the practice in person students have been missing. At Sycamore Park, students learn four dances and are separated into 2 pods to increase the safety environment of learning.
"Our daily routine consists of checking into the Zoom with Ms. Siegel, and then she discusses new ideas for a possible show, and then she will occasionally do a warm up with us," Reber said. "Afterwards, we separate into our pods and work on our dances."
As for commonly popular dance shows that attract a fairly large crowd, there have not been any so far due to COVID-19. However, Siegel is planning new and exciting events to come that the dance students look forward to.
"She has a lot of creative ideas such as maybe a winter holiday show or a Thanksgiving CanCan," Reber said enthusiastically. "If we can, we want to do it in person, but we have to wait and see what the district will allow. There have been no occasional online performances, but right now we are working to create a video of all of our dances which we are available for Monte Vista to view."
View Comments(1)
About the Writer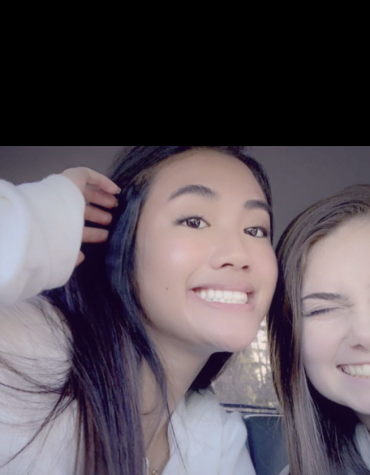 Taylor Lee, Staff Writer
Taylor Lee is a senior at Monte Vista and will spend her first year on The Stampede as a Staff Writer....