California wildfires spark concern about climate change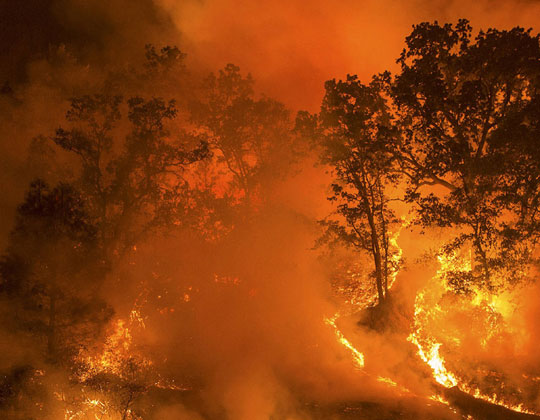 Over the past few years, California has undergone some of the worst fire seasons in its history. With more than four million acres of land consumed by wildfires this year, over two times the total area scorched in 2018, many are wondering what will be done to prevent such immense blazes in the future.
Aug. 12 was subjectively the start of this year's fire season, with the Lake Fire being the first of 2020 to burn over 10,000 acres of land. On Aug. 16, California's largest wildfire in state history — the August Complex —  began and is continuing to burn over one million acres of land at 92 percent containment as of Oct. 24. Because of four other record-breaking blazes, five of the six largest wildfires in California's history have been documented this year.
As a result of these flames, the air quality has deteriorated. Contra Costa County experienced an air quality index (AQI) of 197 on Sept. 11 and, more recently, an AQI of 172 at the beginning of October. An AQI of 50 or less indicates good air quality conditions; 151 to 200 indicates unhealthy conditions.
"Smoke is still drifting from the large fires in Napa and Sonoma Counties, drastically reducing the air quality in Contra Costa," Congressman Mark DeSaulnier said. "Smoke exposure can lead to coughing; headaches; irritated eyes, nose, and throat; chest pain; and asthma."
The air quality in Contra Costa has not reached these levels since the 2018 Camp Fire devastated Paradise, Calif. The connection between the air quality and the size of wildfires has become more discernible as these fires continue to spread at unprecedented rates. Some have attributed this phenomenon to the ever-present threat of climate change.
"Experts agree that climate change is increasing the frequency and intensity of wildfires and other natural disasters," DeSaulnier said. "We must address the larger problem of climate change in order to effectively decrease the risk of wildfires."
However, the Deputy Chief of Operations for the San Ramon Valley Fire Department, Jim Selover, believes that, although climate change may play a role in the rapid spread of these blazes, it is only one of many contributors.
"I wouldn't [attribute the fires] specifically to climate change," Selover said. "We have definitely experienced a drought over the last seven to ten years, and that has contributed to a lot of low fuel moisture. The bark beetle just killed off billions of trees in the Sierras. So I think [the increase in the size of the fires] is the [result of a] combination of things like drought, diseases that affect vegetation, and lightning strikes that create a lot of different incidents [of wildfires]."
In order to prepare for the yearly fire season and respond to the aforementioned threats, the San Ramon Valley Fire Department worked to ensure that building standards were up to par in addition to maintaining areas that were at risk of fueling large-scale fires. 
"Every year, we work with local businesses and homeowners," Selover said. "People will get notices of what the [building] standards are and what they need to do…. We also do fire trail maintenance. There is this large excavator-type bulldozer, and we use it to go through and create or clean up fire trails that run all throughout our district…. They serve as a fire break and can also provide access for our firefighters to be able to get in there and [put out potential fires]."
Thanks to such preparation, Contra Costa County has not fallen victim to wildfires larger than 1,000 acres in the past five years. However, DeSaulnier maintains that it is important to work with other districts in preparation for the fire season so that California can limit the role climate change plays in these wildfires.
"I am committed to working with our local, state, and federal officials to ensure that the federal government provides all necessary resources to support our communities during this difficult time and to prevent future wildfires," DeSaulnier said. "It is important to emphasize that we cannot adequately address California's wildfires without recognizing the role of climate change in these natural disasters — we must fight against climate change in order to reduce the frequency and intensity of the wildfires."
Leave a Comment
About the Contributors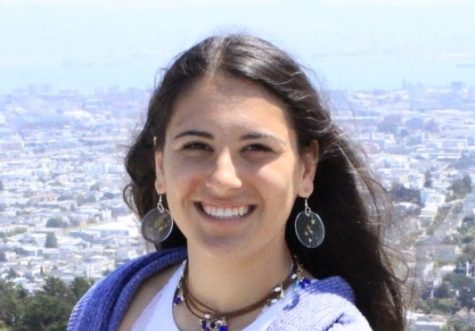 Seta Salkhi, Managing Editor
Seta Salkhi is a senior in her third year of the journalism program. As this year's managing editor,...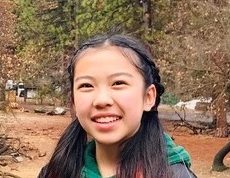 Madison Siu, Staff Writer
Madison Siu is beginning her first year at Monte Vista as a Staff Writer for the Stampede. She seeks...