A delayed season in a horrific year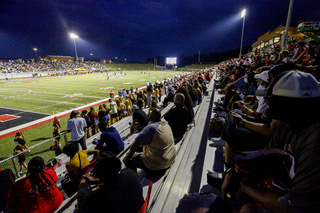 Throughout the ongoing crisis of Covid-19, it has been difficult to foresee whether or not a full football season is possible for student-athletes at Monte Vista.
     With the first pandemic in over a century greatly impacting the world, what we used to consider normal has changed, leaving us with the everyday things we used to do, but can no longer do. The luxuries and norms that we had become accustomed to such as indoor dining, or even playing sports at a competitive level have long faded as fear of contracting the virus has drawn upon us.
     The sports world in particular is one which has been affected very heavily, with redundant seasons and major postponements at professional levels. At the collegiate level some sports haven't even gotten the chance to play this year.
     The National Football League (NFL) has recently started their season, with every team getting to play. However, there have been some minor changes. In the NFL there is no pre-season and a limited number of spectators in the stadium based on city rules. Furthermore, college football has started as well. Certain safety concerns still trouble a couple of programs, but a majority of teams have gotten the chance to play.
     "I think the NFL and college football have done a great job in preventing as few positive tests as possible," said Carter Bergen, a Monte Vista sophomore on the junior varsity football team.
     However, only a handful of high school football teams got the chance to start their season off in time. In California, particularly in the San Ramon Valley Unified School District (SRVUSD), the football season has been pushed back to begin on a date to be determined in January rather than Sept. 11.
     "It makes me upset that other states are playing and having a blast playing their season," said Ty Menard, a Monte Vista junior on the varsity football team. "It sucks that we aren't able to strap up and play."
     The bigger questions for the upcoming high school football season are if there will be a full schedule, what practices are going to be like, and what the safety protocols are.
     "There is supposed to be a full ten game schedule, but you never know what is going to happen," Bergen said. "At practices we have to wear masks and socially distance ourselves when we are not masked up."
     At the end of the day there is still a virus going around, and it will be interesting to see what the high school season will be like once the season kicks off. There could be little or major postponements, or even a cancellation of the season if an outbreak occurs. 
     "I am a little bit worried about the season being cancelled," Bergen said. "But I think if some players test positive we will shut down for two weeks, then pick it back up."
      In the NFL and collegiate level, there have been some teams that have had to cancel practices and suspend games, but no season cancellations as of yet. Hopefully, none of that will happen and there will be a football season at Monte Vista. With all these challenges, players will have to adapt and make the most of what they can or cannot do on the field.
     "I would feel safe to play knowing we have safety protocols and are ready to take on any challenge," Menard said.
Leave a Comment
About the Contributor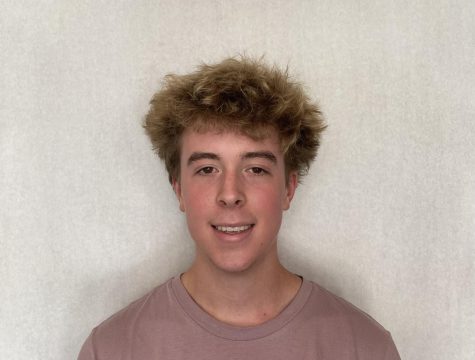 Devin Blish, Online Editor
Devin Blish is beginning his fourth and last year in the Journalism program and is a senior at Monte...