Lights, Camera, Covid
For many years, Friday night movies were the kick-off to a relaxing weekend for people all over the world. Eager moviegoers have been flocking into packed theaters since 1905. However, in just a mere matter of months, a once booming industry has been sinking faster than the Titanic.
     In just a few months, the movie industry went from "Up" to "The Good, the Bad and the Ugly" and is now fighting to keep afloat. The pandemic, left everyone with many different questions about the future of film, the most important being: "Will Hollywood ever look the same?" Junior and frequent moviegoer Nithin Thumma has his own take on the future of Hollywood. 
     "I think the movie industry was disrupted, and people have become more accustomed to watching movies at home like in quarantine," Thumma said. "I think there will be more of a rise in movies going straight to streaming than ever before."      
     Since what feels like forever, movies have been a staple in people's lives all over the world. But in a world affected by COVID-19, leaving the comfort and safety of your home to visit a movie theater is the least of people's concerns. As a result, with lockdowns and stay-at-home orders in place at the beginning of the year, the movie industry has had to drastically adapt. 
     Movies like "Trolls World Tour" and "Scoob" have taken a different approach with a straight-to-streaming manner and have seen blockbuster gross numbers, yet there is still a void to be filled in a sense of fulfillment from watching a movie in your home as opposed to a theater.  
     "Nope, not at all. "Da 5 Blood's" came out straight to Netflix and I was really excited about it," said junior Jake Moran, co-president of the film-making club. "However, when I actually watched it, it didn't give me that same emotional draw that watching in the theater does. I was seriously disappointed." 
     Thus far, straight-to-streaming movies have proved to go both ways as far as the box office goes. On one hand, movies like "Trolls World Tour" have seen a huge box-office increase in a straight-to-streaming method, while films like Disney's "Mulan" remake have flopped as far as attempting to recuperate the original budget goes.  
     Many directors however have also decided it's better to delay their films until further notice than the risk of a straight-to-streaming alternative. With films like Wes Anderson's "The French Dispatch," the upcoming James Bond film titled "No Time To Die," and Tom Cruise's action-packed sequel to the 1986 film "Top Gun" all delayed until next year at the earliest, it leaves more than just "12 Angry Men" that hoped to see their favorite director's work this year.  
    Looking beyond the scope of just the films that have been delayed, lockdowns and quarantine have left us all feeling a little "Lost in Translation" at times. Within just mere months, the film and theater industry was completely tossed upside down, and only time will tell if things will begin to look better again.            
     Theaters of all sorts, all over the world have been shut down for months, and only now are we starting to see some begin to reopen. That, of course, includes the Village Theater in Danville that, like many other businesses, has been fighting to stay afloat throughout these days.  
     "I think being realistic, the theater industry won't be back to normal until a vaccine is available," Thumma said. "And that's if theaters ever go back to looking the way they once did." 
     In times when the world has gone a little "Psycho", it's important to remember the movie industry will rebound. If we could all come together and take valid safety precautions, one-day cinema may look as it did, but it's important to make sure that health and safety are our top priority. Hopefully, one day, we will all be able to look back on these times as we strive forward "In the Pursuit of Happiness", but until that day comes it's important that we all look out for one another. Moreover, if you're a movie junkie looking to rush back to the theaters, make sure you do it in a safe and healthy way. 
      "I hope we don't have to reminisce on these times for movies," Moran said. "I've spent most of this time reminiscing about going to the theater so I can't imagine for me personally ever wanting something other than 'normal' compared to this." 
Leave a Comment
About the Contributor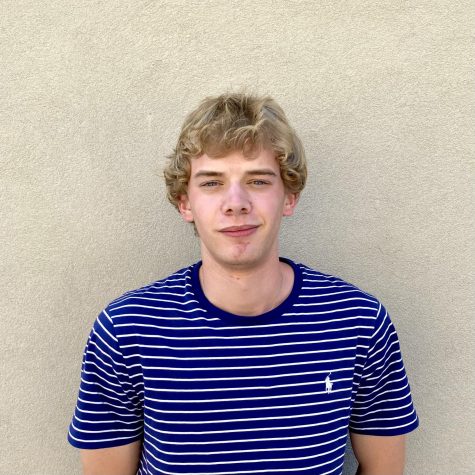 Brooklyn Weber, Sports Editor


Brooklyn Weber is Senior at Monte Vista, returning for his third year in Journalism. In addition,...