Despite pandemic, Monte Vista sings on
The COVID-19 pandemic has impacted many aspects of the Monte Vista student experience, and the choir program is no exception.
     In a usual year, Monte Vista's award-winning choir program maintains a rigorous schedule including individual lessons, sectional exercises, and concert rehearsals. However, this year is unlike any other, and despite the setbacks presented by the current remote learning environment, the choir's director, Rosalind Neisinger, and her students are determined to carry on the tradition of choral excellence by making some major adjustments to the 2020-2021 program.
     The Monte Vista choir involves competing, going on retreats, learning music theory, and performing for an audience. While participation in retreats and competitions cannot continue due to restrictions on travel and convening of large groups, the program has continued musical education and performances online.
     Like most Monte Vista classes, choir is held on Zoom. Sectionals— a time when the different vocal sections (alto, soprano, tenor, baritone, and bass) split up to practice their parts separately from the rest of the choir— are held in break-out rooms. Piano recordings of the different parts for each piece are available in a Google Drive folder so students are able to clearly listen to their part when practicing.
     For performances, which have traditionally included the "Bach to School" concert, winter concert, spring concert, and pops concert, the choir will be streaming virtual concerts.
     "Obviously it looks a lot different than when we're in person," Neisinger said. "But it's definitely, in my opinion, going to have an impact and be a community experience because now we can stream it to everyone— grandparents across the world, former alumni, teachers at Monte Vista, and anyone can just watch on YouTube."
     Neisinger wanted to make sure to conduct concerts in any way she could, despite the social distancing guidelines that have physically separated the choir.
     "I think everyone's been working really hard through the challenge of virtual learning," Neisinger said. "For me, having a goal for us to work toward, that we can be proud of and look forward to, revealed on a day where we all watch together, is something pretty unifying."
The choir will leverage modern technology, using programs such as Garageband and Adobe Audition, to compile video footage and voice recordings into a concert-like show. While not the same as the in-person concert experience, these adaptations will enable students to rehearse and perform full music pieces remotely. Not only that, it will also allow audiences to experience these performances while still adhering to social distancing mandates.
     "We either use just our phone to record, or if people have a microphone they can plug that into their phone and use that for better quality audio," said choir president Alex Silva about the recording process. "We get a tripod, and we attach the phone so it just shows our upper half… We record using one earbud to listen to the backing track and one ear just to hear ourselves, and we upload the recording to Google Drive."
     Though online choir is a whole new experience, Silva says that it is working surprisingly well.
     "There are always people who are not engaged at all times, but our sections are doing really well," Silva said. "Everyone is missing the in-person experience. So…they're trying to engage and they're trying to put in their effort to help communicate what needs to get done."
     Neisinger herself is a Monte Vista choir alumna and understands the difficulties a virtual choir could bring. For her, an online choral experience would not have been ideal.
     "It would take a while to get used to," Neisinger said. "But there are so many people that have, which is amazing. I would have been very resistant, but I think I love [music] too much that… after two weeks of pouting I probably would've just been like, 'We're doing this so let's do the best that we can.'"
     Neisinger says she has spent most of her second year of teaching at Monte Vista trying to ease new students into the choir family, despite it being online.
     "We know when we're in class we can chat or talk to our friends, whereas when we're in virtual learning and everyone's on mute… there's not the same kind of interaction," Neisinger said.
     Her main focus with the freshmen this year has been "trying to get them in breakout rooms, talking to each other, just sharing their personalities so that they can get to know each other and me because there's a lot of trust that goes into singing in your room alone online and it can be a really daunting thing."
     The students themselves scrambled to get the work done perfectly.
     "I am both nervous and excited for the concert because I want to see how the videos turned out, but I don't exactly know how the concert is going to work," said sophomore Shania Stuart, a member of the Advanced Women's choir. 
     Of all the classes at Monte Vista, choir will likely be the last to resume in person given the challenges associated with maintaining social distancing and other restrictions on large indoor gatherings. The Centers for Disease Control and Prevention (CDC) determined "the act of singing, itself, [may contribute] to transmission through emission of aerosols, which is affected by loudness of vocalization."
     Even through the pandemic restrictions, Monte Vista's choir continues to make an effort to create beautiful music.
     "There's only so much we can do," Silva said, "but we're trying to get to that peak of 'this is as much we can do.' Everyone's contributing and it's been really helpful."
Leave a Comment
About the Contributor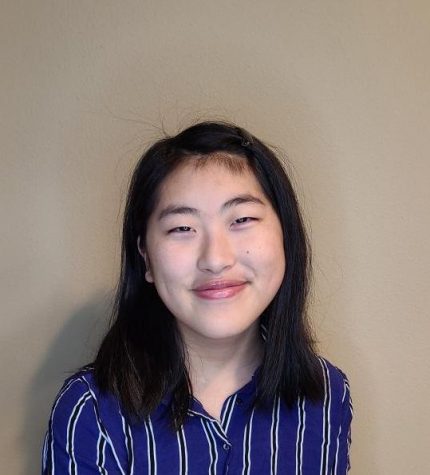 Claire Sohn, Staff Writer
Claire Sohn is a junior at Monte Vista High School. She is currently a Staff Writer in her first year...