Virtual communities: Monte Vista's current club experience
One key part of the high school experience is club participation, and the Monte Vista administration has said it is committed to continuing the club experience even during virtual learning.
     Monte Vista is home to almost one hundred clubs, ranging from academic assistance like Chemistry Club, to hobby pursuits like Baking Club, and community affairs such as Health Occupations Students of America (HOSA).
     While Monte Vista has only held one club fair per year in the past, the COVID-19 pandemic has forced the school to alter many aspects of its standard procedures. For the 2020 club fair, club presidents each opened their own Zoom meeting with their links posted on the school website for easy access. Students could come and go to the meetings to ask for information from club leaders, emulating the school's traditional fair in which students would walk around the amphitheatre and ask questions at different club booths.
     Although the administration had initially planned only one club fair, two fairs have been held— one on Friday, Sept. 11th and another on Thursday, Oct. 1st. Monte Vista's principal, Kevin Ahern, said this was due to technical difficulties that prevented some club presidents from holding meetings during the initial fair.
     "I've gotten some feedback from people who did not get access," Ahern said. "So as a result I wanted to make sure they do, and hence the idea of doing a 2.0 version of it…. We wanted to ensure as many people as possible were involved." 
     Ahern made it a point to personally attend many of the virtual club 'booths.'
     "I didn't hit all of them, but my feedback from the club presidents was that it went reasonably well," Ahern said. "We got a lot of people signed up and, if anything, I've noticed a lot of club Instagram accounts being posted and a lot of communication going around. I think that's an indication of success."
     Although there have been difficulties in preparing for Monte Vista's clubs to go virtual, Ahern and the school's administration were determined to push forward with clubs this year.
     "My assumption is that other schools have taken on different models, but we were definitely one of the first ones to mention the idea that we're going to do clubs," Ahern said. "When we were talking about it back in August, everyone was saying, 'You're going to continue doing that?' Yeah, and it's nice to be at the forefront."
     Despite the administration's determination for the clubs to continue, some club leaders have found the online format to be a challenge. Samantha Flores, a junior at Monte Vista and the mechanical lead for the Robotics club, said that going from an in-person experience to a virtual one has been a difficult transition, especially since clubs like Robotics rely on competitions and other in-person activities to run.
     "We have figured out how to do things online, but it's hard to help everyone troubleshoot issues virtually," Flores said.
     Part of Flores's job as mechanical lead is to teach the new club members how to use the power tools in the club's shop. However, with all meetings now being held through Zoom, showing newcomers the basics has not been easy. 
     "It's nearly impossible to [teach them] remotely without some sort of online simulation for the same tools we use," Flores said.
     Monte Vista junior Karis Choi, the vice president of Cranes for Hope, was uneasy going into this year. Cranes for Hope is a community service club that donates handmade origami cranes to local senior centers and hospitals to promote healing, but with the COVID-19 impacts, coordinating donations has been difficult.
     "It's harder to do the activities that we used to do in person," Choi said. "We have to find ways to still get members involved and give them the materials they need."
     In contrast, sophomore Alexa Sauer likes the online club experience. Sauer is a member of Monte Vista's Future Business Leaders of America (FBLA), a club that focuses on business-oriented opportunities for students, and believes it will do well despite being fully remote. 
     "I've been enjoying it," Sauer said. "Obviously it's not the same experience as it would be at school, but I still think we can accomplish the same goals. I think the club has done a good job adjusting to the online platform."
     Currently, it is unclear whether online clubs will be successful in the long run. However, based on current sentiments from students and administrators alike, Monte Vista has created a hopeful alternative to the traditional on-campus experience for the 2020-2021 school year.
Leave a Comment
About the Contributor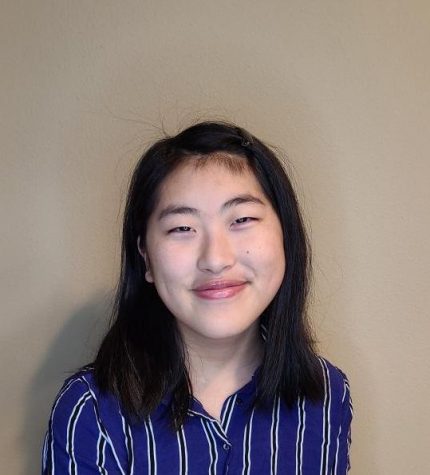 Claire Sohn, Staff Writer
Claire Sohn is a junior at Monte Vista High School. She is currently a Staff Writer in her first year...