Varsity women's soccer undefeated despite injuries
     Through leadership, bonding, and dedication, the Monte Vista women's varsity soccer team has remained undefeated this season.
     The team suffered many injuries, and lost some key players.  Sophomore Kaela Standish is currently recovering from a knee injury that occurred during the first game this season against Berkeley High School .
     "As an injured person I think motivation really helps impact the team," Standish said.  "The injuries made our team stronger and made us realize that we have to work harder."
     Senior Megan Edelman, one of the co-captains, explained that before every game, the girls tell each other to "do it for our family" because they consider all of their teammates their family and they want to win for their injured teammates.
     "You take things for granted and don't realize how easy it is to get injured," other co-captain senior Julia Leontini said.  "As a team, we appreciate who we have on the field a lot more."
     Although the injuries are unfortunate, they have helped encourage the girls to work harder and form better relationships.
     "It made a lot of people step up and grow into their role," Leontini said.  "We have been able to grow stronger from the injuries."
     The girls practice with coaches Christopher Lum and Katie Cesio five days a week for an hour and a half each day.
     Cesio mentions that the coaches do not take credit for the girls skill level.  Most of the girls play soccer year round, so they maintain their abilities throughout the year.
     "The girls have remained undefeated because of their leadership," Cesio says.  "They are able to pull off wins when they are needed and they do what it takes."
     The bonds that the girls have also help them during games because all of the girls know how each other plays.
      "We know how each other plays and we build each other up even when we are not playing our best," senior Charlyse Berry said.
Leave a Comment
About the Contributor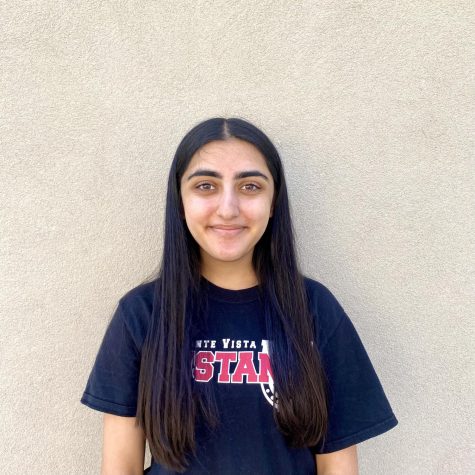 Shreya Bhasin, Social Media Manager


Shreya Bhasin is a Junior at Monte Vista, and she has been on the Stampede for three years.  Shreya...